Contrary to popular thinking, pit bulls aren't actually the vicious breed of dogs that people think they are. As famous dog whisperer, Cesar Milan taught us, "it's not the breed, it's the human."
Here in the Philippines, we have the Laguna Pit bulls, a group of rescued pit bulls that were originally used for dog-fighting by a Korean syndicate before they were rescued in 2012. Local animal welfare group, CARA (Compassion and Responsibility for Animals), has been taking care of these pit bulls since their rescue and established their sanctuary, in the hopes of giving them another chance at a normal life. As of now, there are still over 130 remaining Laguna pit bulls. 16 have been adopted.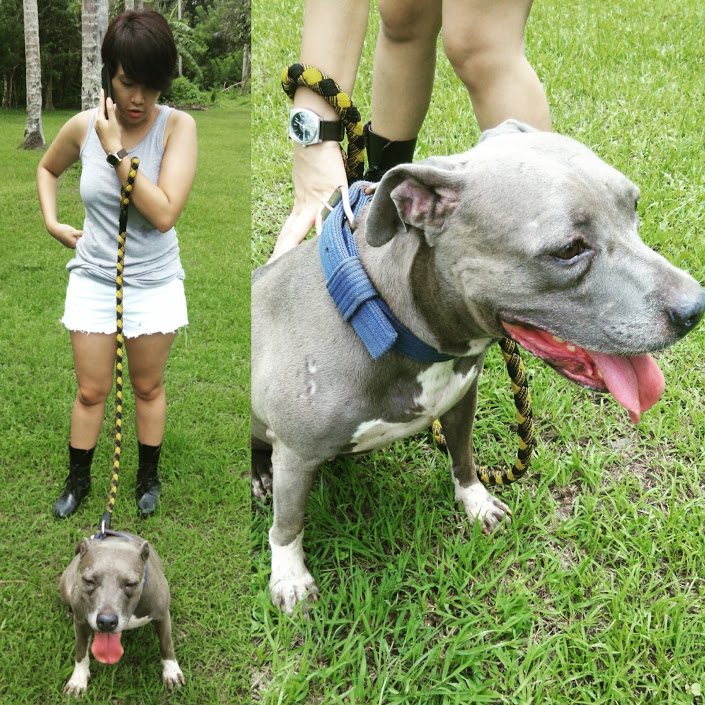 Want to make a difference and adopt a fur baby this holiday season? Here are five things you should know about the Laguna pit bulls:
1. Over 260 pit bulls and mixed breed dogs were rescued from an illegal dogfighting syndicate operating in Laguna, Philippines, last March 30, 2012.
It's been nearly four years for these rescues from Laguna. Prior to the Korean syndicates' arrest in 2012, they were actually previously arrested in December 2011 for a dogfighting ring they set up in Indang, Cavite. While undergoing trial, the Koreans flagrantly disregarded Philippine law, and simultaneously set up another dogfighting ring in Laguna. When this Laguna ring was busted, it was deemed one of the largest dogfighting raids in the country, and when the dogs were found, they were in very poor health and living in awful living conditions. According to CARA, "the dogs were cruelly chained to posts set in filthy mud with nothing more than cut-out steel drums for shelter. They were severely malnourished and badly wounded. Many were suffering from exposure to the elements." Sadly, despite the medical care given to them upon rescue, many dogs perished. Afterward, CARA took on the care of these dogs, and relocated them to the current sanctuary where they can be found today.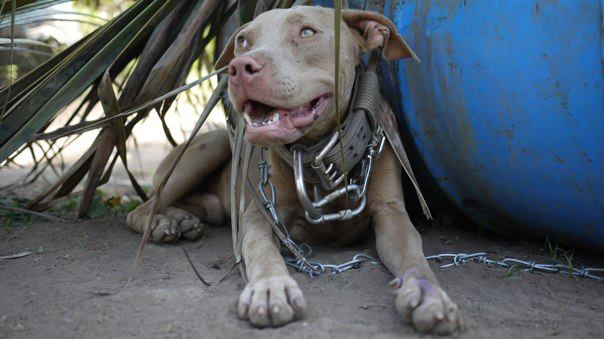 2. What to know about rescued animals in general: Rescued animals deserve a chance to live in a home with an individual or family that cares for them.
According to Owen Santos, one of the Team Leads of the Laguna pit bulls, this includes a variety of rescues we see locally, "whether it's an aspin who was abandoned because her human couldn't deal with the mange she developed, or kittens who were thrown away, or were fending for themselves because their mother had died, or pit bulls who were​ part of a dog fighting operation." Owen said it is important "to try to change our perspective and consider these animals as living beings instead of property," because "only then it will be a bit easier to understand why they deserve–or even need–our love and care."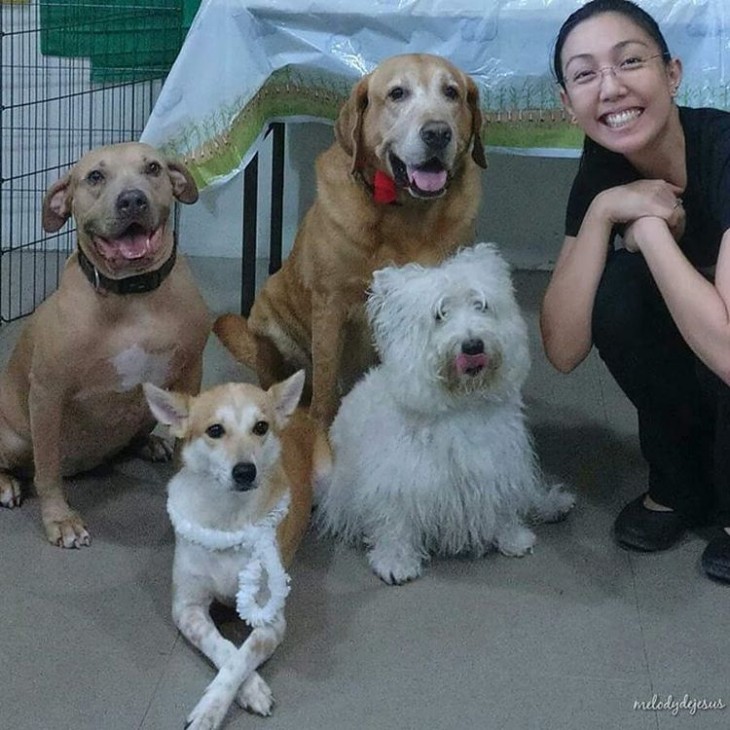 3. As for the Laguna pit bulls, "they are some of the sweetest dogs around," according to Owen. "Pit bulls, in general, are."
We at ModernFilipina.ph can attest to this after meeting the dogs several times this year, and visiting them at their sanctuary to volunteer. The dogs are affectionate and friendly, and like most dogs, they love being with humans and going for walks. Owen also said that other volunteers who have visited CARA to help the LPBs can also attest to the sweetness of the LPBs, (Laguna pit bulls) "and have drawn out more of the good sides of these once-fearful dogs. They crave and enjoy human contact and love nothing more than to explore the shelter grounds with the volunteers, or to even just sit quietly and enjoy each other's company."
Owen clarified however that pit bulls are not for everyone. "In general, they are strong for their size, and there are those among the LPBs who prefer to be the only pet at home," she explained. "However, this should not discourage people who have never had a pit bull before from adopting an LPB. With over 130 dogs with different personalities and energy levels, there's bound to be a match (​Those who are considering adoption of an LPB may send their inquiries to LPB@caraphil.org with the Subject line: LPB ADOPTION INQUIRY.​ Owen said that potential adopters need to meet the dogs first, with a requirement of two minimum visits. Applicants will undergo an interview and will have to be agreeable to LPB volunteers inspecting their home. Once approved, there is an adoption fee to be paid and a contract to be signed.)."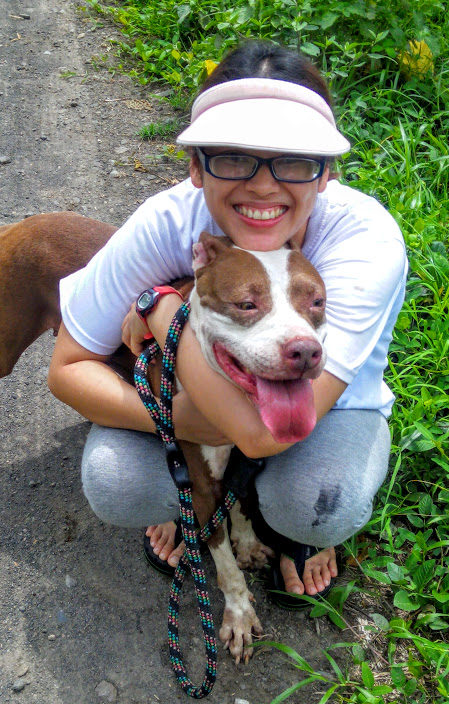 4. How to help? There's A LOT you can do: donate, volunteer (it's pretty fun meeting and walking the dogs!), and of course, adopt. The dogs' "biggest and most constant need" though, is dog food.
​
"We have over 130 dogs that remain at the CARA Welfare Philippines LPB Center and feeding them is no mean feat," explained Owen. "We are completely reliant on donations for that and we do receive them (and are absolutely grateful for them),​and we are occasionally blessed with grants, too. But, because they are consumable, funds and food run out so we do need a steady supply." Owen also said that the dogs are open for sponsorship, wherein individuals or groups can choose to sponsor one or two specific dogs by sending funds monthly for their needs, such as food, or food plus medicine if there are health issues. "We usually recommend which dogs require sponsorship and provide updates on their progress," said Owen (Inquiries can be sent to LPB@caraphil.org with the Subject line: LPB SPONSORSHIP INQUIRY.).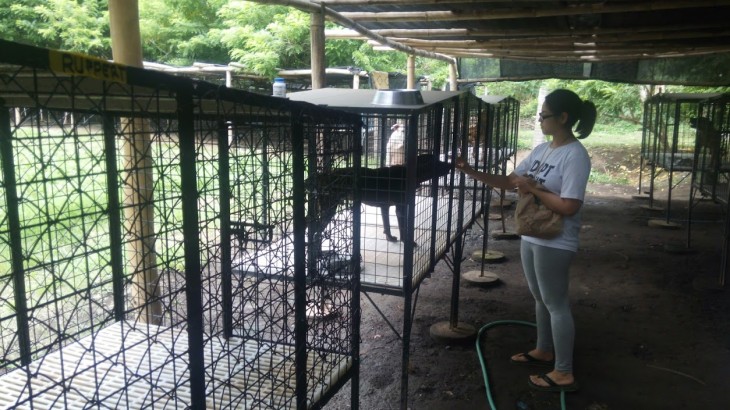 5. Meet some of the Laguna Pit bulls that are ready for adoption. Here are the bios of Monalisa, Ensay, Pikat, Ashanti, Missy, and Kim. During our visit to the LPB's sanctuary, we got to walk Ensay, Pikat, and Ashanti, who all loved walking and exploring with their volunteers, and we also got to spend time with the sweet Monalisa.
MONALISA: Mona has one of the calmest dispositions among the dogs at the CARA LPB Center. A recurring eye infection has rendered here almost completely blind, which may make her a bit anxious in the presence of some dogs, but that doesn't stop her from being curious about everything around her. She loves the company of people, though, and would make a perfect home companion.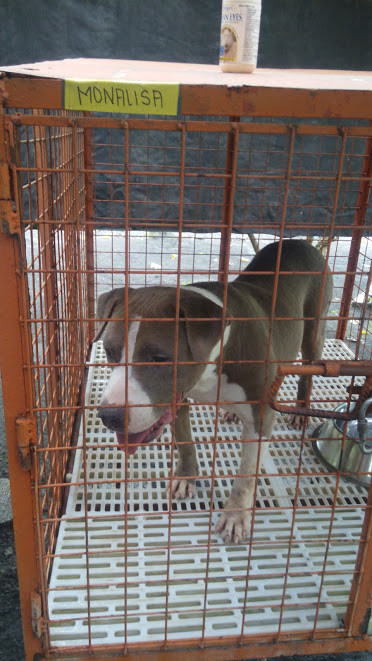 ENSAY: Named after the first piece of food that she ate a day after the LPBs were rescued (she refused everything except some ensaymada that one volunteer had offered her), Ensay is a bundle of energy looking for an active family or individual whom she can run and play with to her heart's content.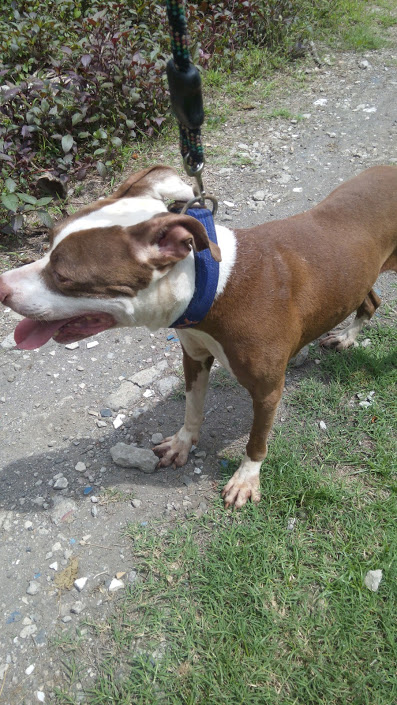 PIKAT: Perky Pikat is a fun companion, a lively walking partner, and a curious little one who enjoys the simple things in life.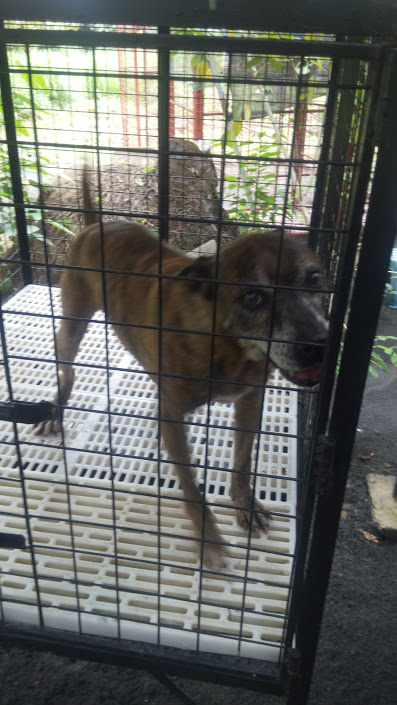 ASHANTI:​ Ashanti is a lovable gal who is always eager for some company. She is slightly vision-impaired but that doesn't stop her from craving a lot of action. She probably dreams of a home with a large yard–all the better to run around in!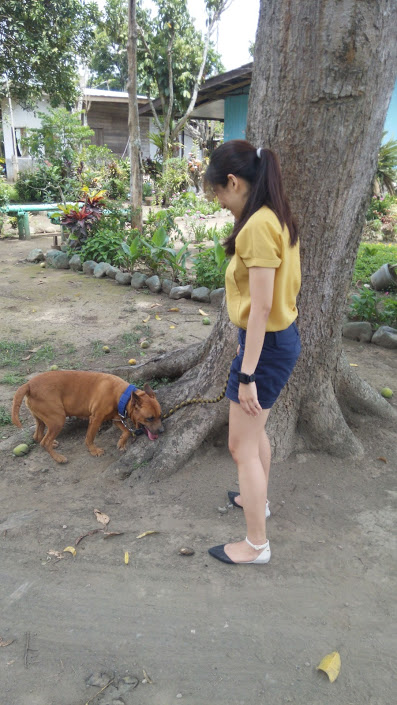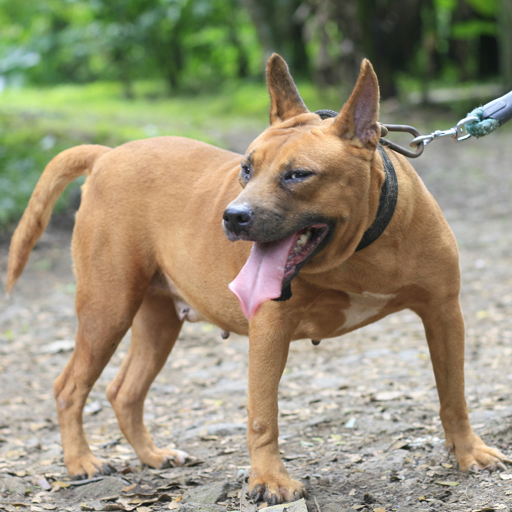 MISSY: Her strong and robust body frame suits her desire for play very well. She's had a happy stint in a foster home so she knows what it's like to live the good life. Missy's happily waiting for someone who can take her in and consider her a part of the family.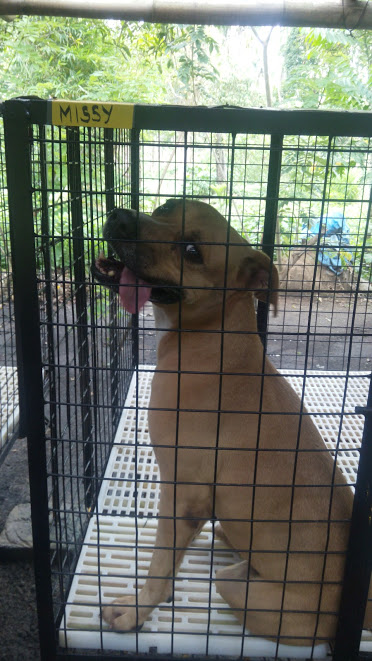 KIM: A little dog with a big heart. Kim is an eager beaver who loves nothing more than to play, sniff, eat, and lovingly look into your eyes.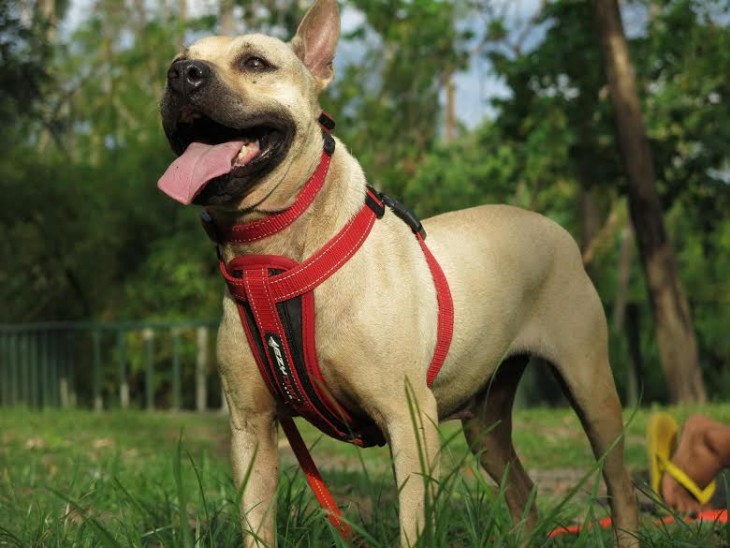 For more information, visit the Laguna Pitbulls online at their Facebook page, https://www.facebook.com/SaveTheLagunaPitBulls or at @lagunapitbullsmanila on Instagram.
Melissa G. Bagamasbad
Dark chocolate, dogs, and adventure are just some of Mel's passions. Aside from doing her best to live life to the full, she plans on writing her own fiction one day.