Iris Cruz
Iris is still trying to get over from what could…
I've always thought love was like magic: sparks would fly, you'd have instant chemistry, and something in your gut would tell you that this is it–you've met The One.
Unfortunately, I was focused on all the perceived magic that I chased after the wrong guys for a huge chunk of my life, so much so that I've completely missed out on the fact that my guy best friend is actually the love of my life.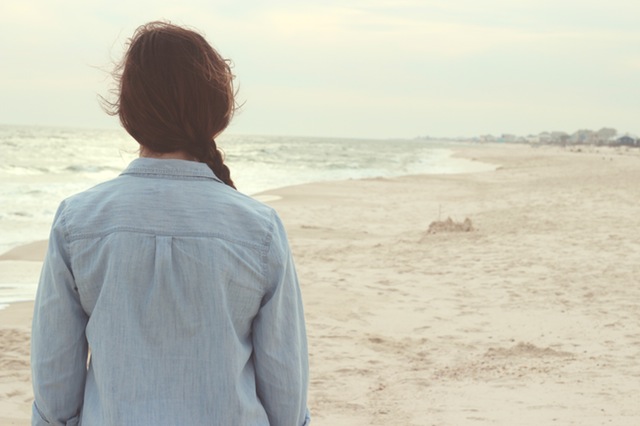 I met him in college, and we instantly hit it off. We had the same interests, and we could spend hours just talking about things: things that we like, things that we're afraid of, things that we would like to achieve. I was always comfortable in my own skin whenever I was around him, and he's one of the few persons who knows me inside out. He can always tell whenever something is bothering me–even if I'm too cowardly to admit it, and he always knows how to make me feel better.
Our friendship has evolved through the years. I can tell him anything, except maybe the one thing that matters, the one thing that I was vaguely aware of through the years but never paid much attention to.
I never knew I truly loved him until he got married.
I would have moments of faint attraction to him through the years, but we were so close that I've always dismissed those feelings of fleeting stupidity. Then, he got into a serious relationship, and I have come to realize that my feelings aren't so fleeting after all.
But what do you do when you see the man you love so thoroughly in love with someone else? Can you risk ruining his relationship when you see how devoted his girlfriend is to him–and go to great lengths that you're not even sure you're capable of?
So, I resorted to doing the right thing: I stepped back and kept silent.
He got married this year, and I never experienced heartbreak such as this one. It's agonizing pain, and it hurts more that I can never show it to him–to my best friend, whom I love.
I thought that love was all about magic, but I was wrong. Love is also about timing, and I missed my chance at it.
Iris Cruz
Iris is still trying to get over from what could be the worst heartbreak she has experienced in years. Writing about it is helping her deal with it, little by little. She wants to see the world and to immerse herself in many different cultures and stories. She loves comic books, sci-fi novels, and other nerderies.