MM Maglasang
I write occasionally, read voraciously, travel constantly, and love fiercely.…
Your workplace is the ocean. You don't work at a desk or spend all day in a swiveling chair. All you need is a surfboard. How many of us can say this about our regular 9-to-5 jobs? Well, Elaine Abonal can.
She is the founder of surf tour company Surfista Travels, she speaks four different languages, she's an enthusiastic ambassador of several big brands, and she is an avid writer and photographer. But those are just her labels. Keep reading to get to know this all-around golden girl and inspiring Modern Filipina.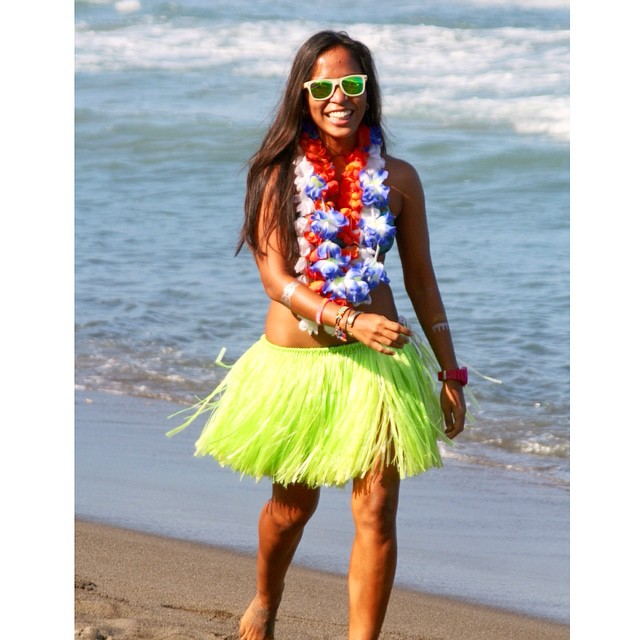 That college surfer girl
"I loved it so much that I always kept coming back to the same place," Elaine says of her numerous surf trips to San Juan Surf School in La Union back in her college days, and the way she describes how she got into surfing sounds a lot like a love story. In fact, she wears her love for surfing and for the ocean with pride.
Because she kept coming back to the surf school owned by father and son surfing legends Brian and Luke Landrigan, Elaine eventually formed a familial bond with the small community there.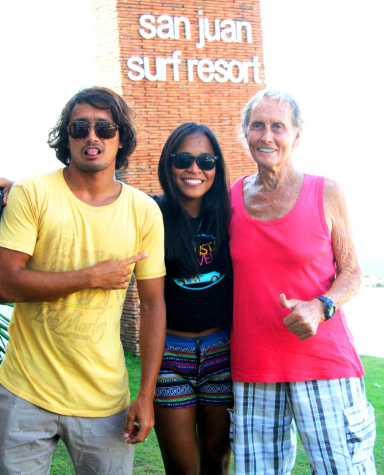 As a kolehiyala who frequented La Union to surf, Elaine would end up planning surf trips for friends and family, and she became known as "that college surfer girl." The trips she planned were so successful that soon she was planning trips for people who got in touch with her based on her friends' recommendations.
Brian and Luke inspired and helped Elaine put up a surf tour company. And Surfista Travels was born.
Stoked and sun-kissed with Surfista Travels
Smooth seas never made a skilled sailor…or a great surfer. Elaine's surf tour company, Surfista Travels, gives guests a chance to experience the stoke one gets from surfing, regardless of skill level.
Back when she was starting out with Surfista Travels, Elaine says she had the organizing and promoting side of the surf trips down pat. However, it took some doing before she got the hang of handling the business and financial aspects of her enterprise.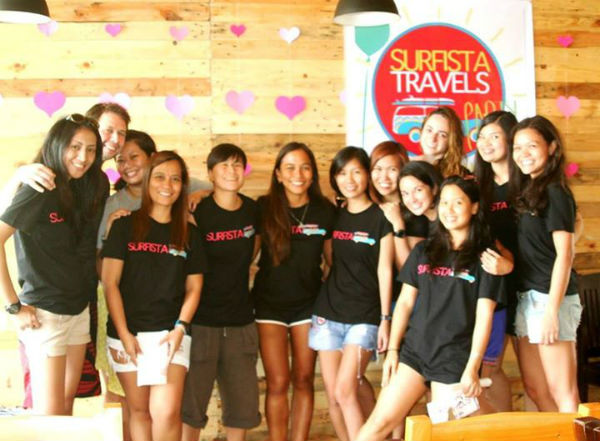 But guided by her mentors and dear friends, Brian and Luke Landrigan, Elaine has taken Surfista Travels a long way. This surf company has generated buzz in surfing communities all around the globe, and it caters to surfista guests from the US, France, Spain, and more.
Elaine doesn't just promote surfing in the Philippines to local and international guests, though. When she describes our country to foreigners, her number one selling point is that Filipinos are some of the friendliest people you will ever meet, with the warmest smiles. And secondly, the Philippines is an underrated surfing destination, which means our surf spots are not crowded!
Her advice for anyone wanting to start their own business? It must be something you have a passion for, something that you love to do. Aside from that, it must be something that people need—and, yes, people clearly need a beach break every once in a while. Research and learning the in-and-outs of handling a business is also important. Lastly, have fun and try to nurture your business; treat it like your baby.
[crp]
Giving Back with Surfista Love
The Philippines has so many surfing spots all over the country. However, not everyone can afford their own gear, so they make do with recycled materials to surf and have fun in the water. To give back to the surfing community which has given her so much, Elaine has come up with an initiative called Surfista Love.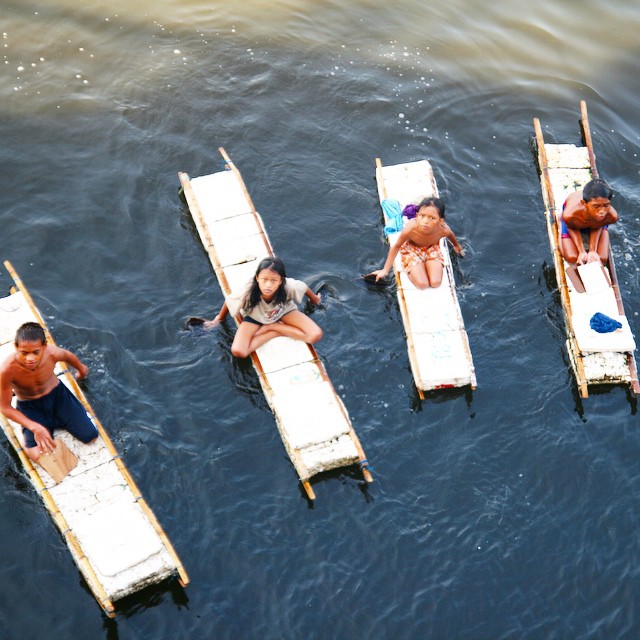 This community dreams of making a difference by donating surf boards and other surfing gear all around the Philippines to those who cannot afford to buy their own. If you have a surf board gathering dust at home, donate it today to this worthy cause.
Living the surfista life one wave at a time
Being an outdoorsy kind of girl, Elaine also wants to try scuba diving and free diving since she's always in the ocean. Wake boarding is also on her must-try list.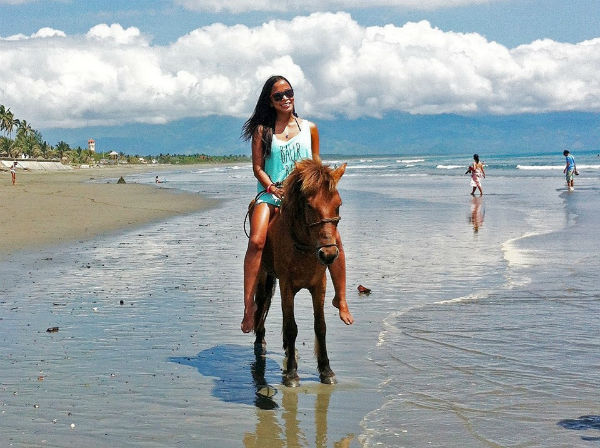 Every inspiring person has their personal idols and heroes that helped shape them into who they are, and Elaine is no different. She looks up to her parents and is grateful for the way they've always supported her when it comes to her plans, her dreams, and what makes her happy. Also, if not for the guidance and encouragement from Luke and Brian Landrigan from the very beginning, Surfista Travels would not be the hip and happening surf tour company that it is today, and Elaine freely acknowledges how grateful she is to the surfers for their mentorship.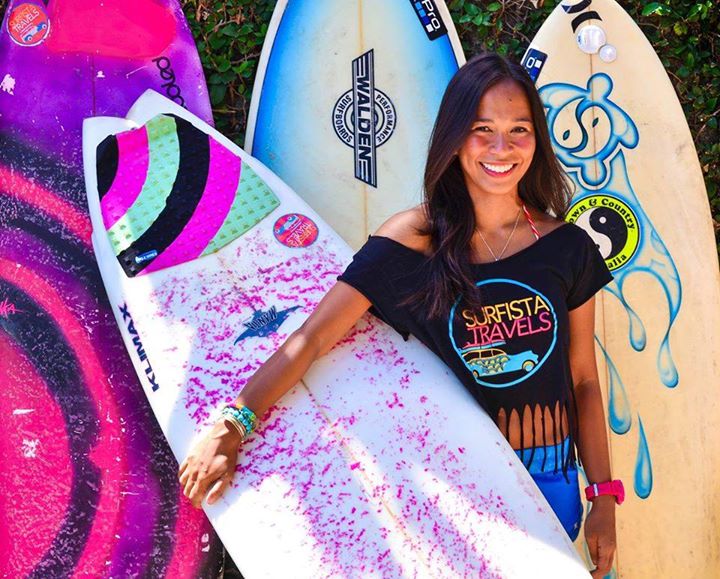 The only life worth living is one you're completely passionate about. In reaching one's goals and aspirations, Elaine advises not to let anyone tell you it's wrong and to do whatever it takes—no excuses. Find people who will support you and lift you higher, and constantly surround yourself with these kinds of people because their optimism will inspire you all the more.
More than living the surfista lifestyle, Elaine Abonal inspires and makes waves with the local and international surfing scene. Now that's Pinoy pride.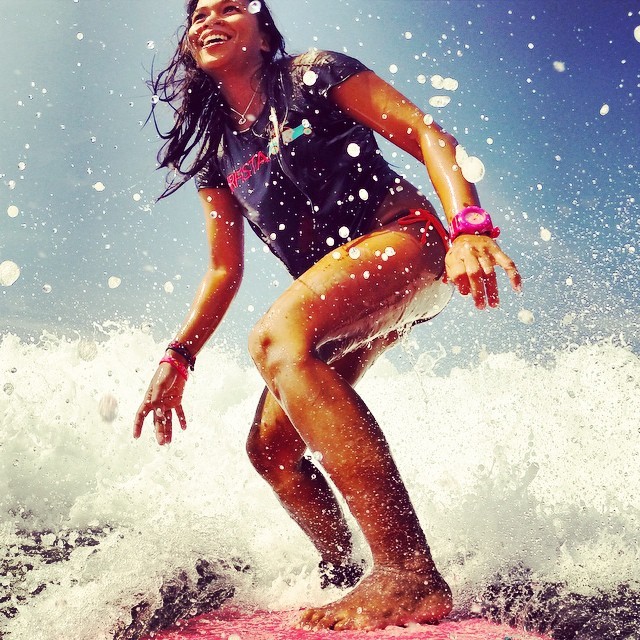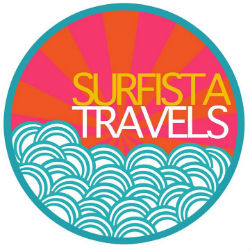 Surfista Travels Philippines
Facebook | Twitter | Website | Instagram: @SurfistaTravels
E-mail Address: surfistatravels@yahoo.com
Contact Number: + 63 917 928 4583
All photos provided by Elaine Abonal.
MM Maglasang
I write occasionally, read voraciously, travel constantly, and love fiercely. Talk to me about adventure, cultural events, psychology, and world domination. Introverted and loud, awkward and proud.