What would we do without our BFFs? Cher would totally go postal without Dionne, and Blair would probably feel incomplete running the Upper East Side without Serena by her side.
No doubt, our best friends make going through life way easier. We know we have someone we can turn to whenever we're having a crazy day at work, whenever life doesn't turn out the way we want it to be, or whenever navigating the murky waters of adulthood just seems too much to handle. It's comforting to know that there's someone who knows you inside out and loves your for it–so much so that she'll always have the perfect antidote to a really bad day.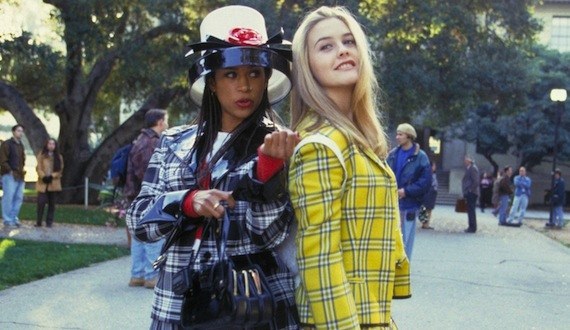 Have you talked to your best friend lately? Why don't you schedule a special bonding session this week–and celebrate your friendship by watching these BFF-perfect films!
1. Bring It On
Released in 2000, this movie isn't just about hilarious one-liners or catchy cheer songs and routines, as it's also about friendship. Cheerleader captain Torrance (played by Kirsten Dunst) befriends new girl Missy (played by Eliza Dushku), a gymnast who decides to  join the cheerleading squad. When Missy discovers the nasty truth behind their team's routines, she does not hesitate to inform Torrance–even  if it could throw the entire squad off balance before a huge competition. Just like Missy, our BFFs aren't afraid to dish out the cold, hard truth, even if we don't want to face it. In the end, we know they're just looking out for us and that they always have our best interests at heart.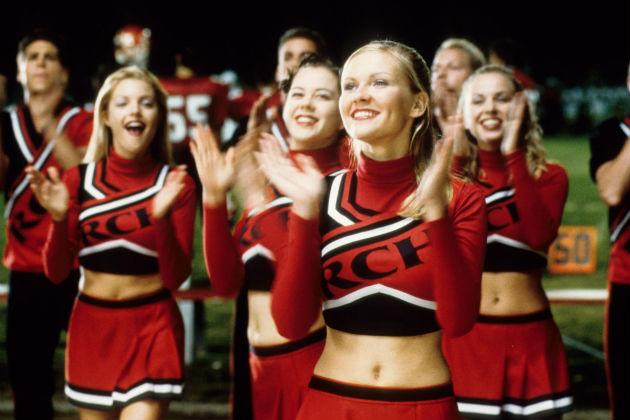 2. Crossroads
Isn't it great to remain friends with someone even if you have taken on different paths? This movie reminds us just that, as it introduces us to three besties who go on a road trip to fulfill a childhood wish. Lucy, Mimi, and Kit have been friends since they were kids, but they have unfortunately drifted apart. The three soon reconnect to fulfill their childhood dream, and along the way, they realize that they'll always have each other's backs. Just like Lucy, Mimi, and Kit, true BFFs will not let personal differences get in the way of your bond.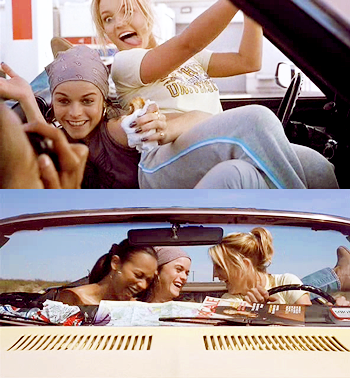 3. Legally Blonde
In Legally Blonde, Elle Woods's BFF is her sassy manicurist Paulette, who always provides a listening ear and a shoulder to cry on whenever Elle is feeling down. Just like Elle, we can count on our besties to listen to our rants and sob stories without judgment, plus dish out sensible advice. How awesome is that?

4. Mean Girls
Friendship is built on honesty and acceptance–and we all learned that from the hit 2004 comedy, Mean Girls. A true bestie is someone who accepts you for who you are (quirks included), and loves you for it.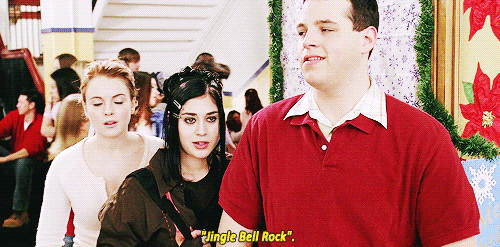 5. Monte Carlo
Ever traveled with your BFF? In this movie, best friends Emma (played by Katie Cassidy) and Grace (played by Selena Gomez) go on a wild adventure in Europe, as Grace ends up being mistaken as royalty. Traveling with your best friend can open you to new experiences and deepen your bond, and if you and your BFF haven't experienced it yet, then this movie will inspire you to do just that.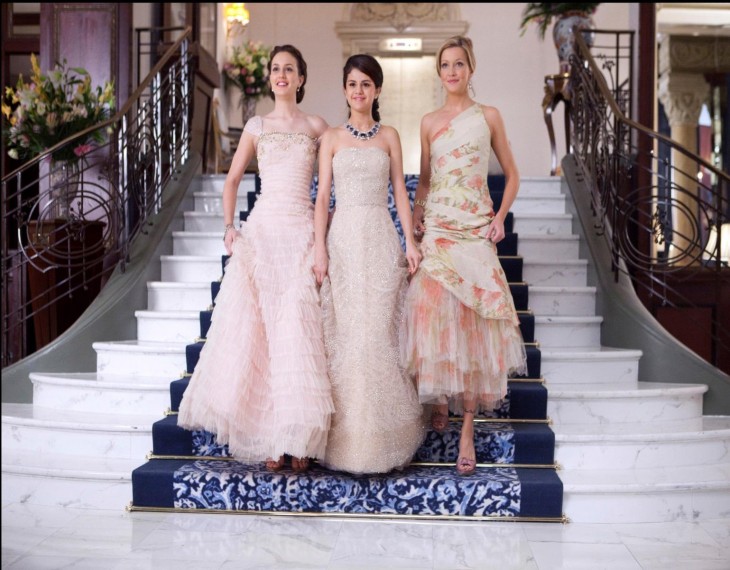 6. The Sisterhood of the Traveling Pants
This movie reminds us that friendship knows no distance–and while there are battles that you have to fight alone, you know that your bestie will always be there for you. She might be living in a different continent, but you know she'll always be by your side, as if you're still sharing the zip code. In this flick, childhood friends Lena, Tabitha, Bridget, and Carmen spend their first summer vacation apart from each other, but they soon realize that they can go on their individual journeys of self-discovery and still maintain their bond, even if they're miles apart.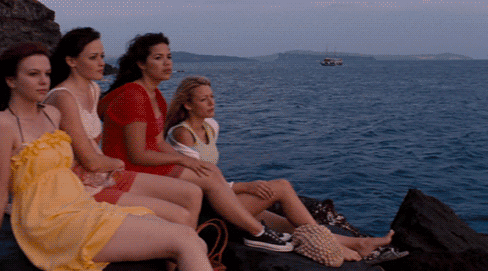 7. Toy Story
Who says Toy Story is just for kids? This movie reminds us that we don't have to let personal differences get in the way of friendship, as exemplified by Woody and Buzz Lightyear. The two might not be cut from the same cloth, but that doesn't mean they couldn't be best friends. You and your BFF may seem like worlds apart, but at the end of the day, you know you'll always have each other's backs.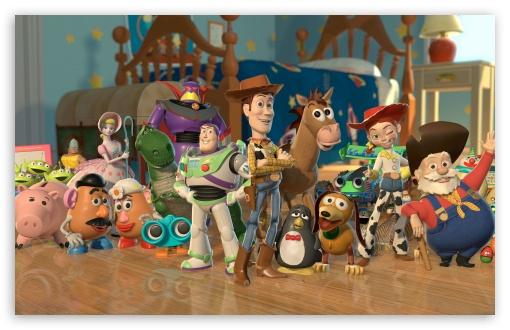 8. Clueless
There will always be this one person who has known you for years, and she might even know you better than yourself–just like Cher and Dionne in Clueless. And when Cher decides to take on a social experiment by giving school outcast Tai a makeover, Dionne supported Cher every step of the way. Need a little encouragement to keep a passion project going? You know you can always turn to your BFF for kind words and support.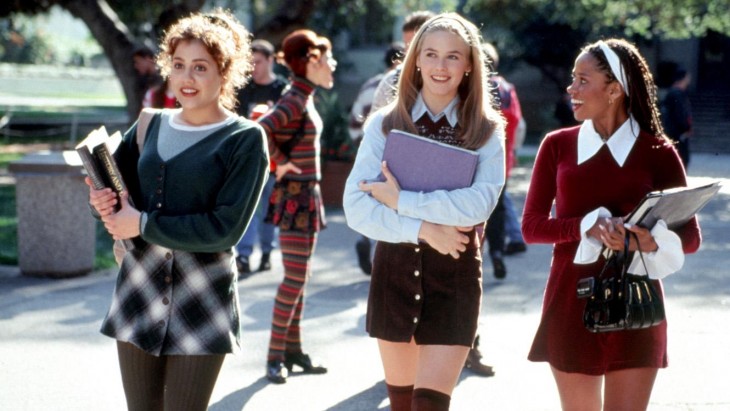 9. Beaches
One lesson we've learned from this tearjerker is that your best friend will always be there for you–even if it means being there at the moment of death. Watch this classic with your BFF, and you'll surely appreciate each other more.
10. Bridesmaids
This hilarious movie reminds us that friendship is all about loving and supporting one another, despite tantrums, mood swings, and having different personalities. And just like Annie (played by Kristen Wiig) and Lillian (played by Maya Rudolph), your bestie will always know when something is up, even if you're afraid to deal with it. And the great thing about it is you don't have to remain anxious forever because your BFF will always be there for you.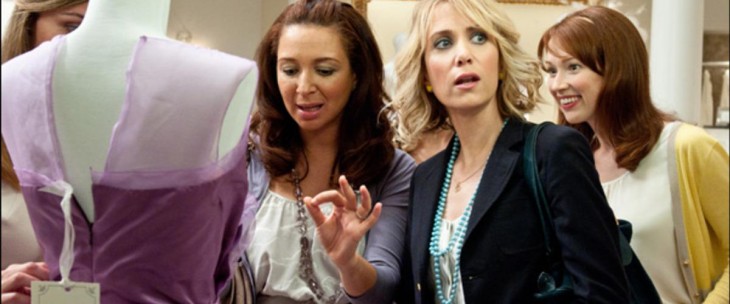 Wileene Olimpo
Wileene is a writer and gamer who graduated from UST with a degree in AB Journalism. She has a passion for dancing, listening to good music, and watching heartbreaking movies that make her cry her eyes out. Keep up with her thoughts, opinions, and adventures here.