On the Wings of Love has taken our hearts by storm! This rom-com is responsible for our nightly doses of kilig–and we can't get enough of it!
Lea (Nadine Lustre)'s mom went to work to the U.S. to give their families better lives. However, Lea's mom gets into a tragic accident and passes away.
Lea decides to continue her mom's goal of giving their family the American dream, and she's determined to go to the States no matter what. A choir competition in San Francisco opens doors for her, and she goes to the U.S. hoping to extend her stay to visit her mom's grave and find work there.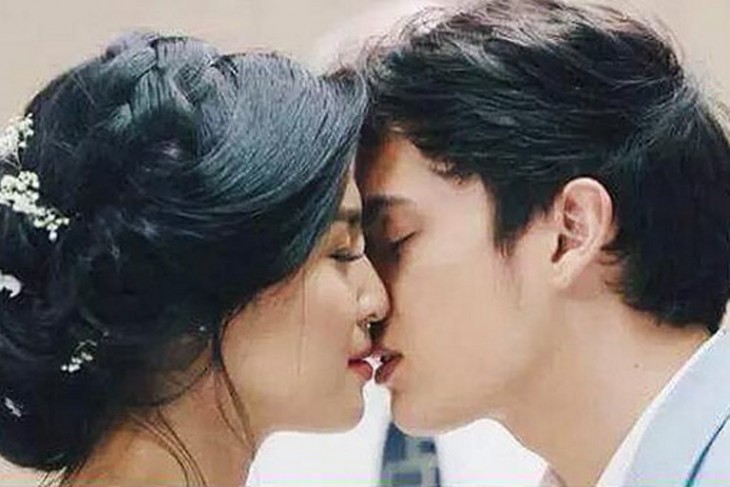 Fast forward to a couple of weeks later: Lea's visa is about to expire, she doesn't have a job yet, and she hasn't found her mother's grave, either. Jack (Cherry Pie Picache), Lea's ex-boyfriend's mom, soon recommends a viable solution: that Lea tie the knot with Jack's nephew, Clark (James Reid) to get a work permit.
Clark (James Reid) doesn't have a rosy life, either. He went to San Francisco with his mom to finally meet his American dad, who ends up shunning Clark and his mom. Clark's mom soon passes away, leading him to be transferred from one foster family to another. However, his younger siblings back in the Philippines are all depending on him, so he's unable to come home.
Lea's and Clark's paths cross due to their new setup–but it seems they weren't expecting to find love along the way.
Haven't caught the OTWOL bug yet? Here are 10 reasons we're crazy over this series!
1. It's our new stress reliever.
It just feels so nice to come home to a light teleserye that gives us kilig and good vibes after a long day at work and school. Trust us–the premise might seem heavy at first, but don't let it fool you into thinking that OTWOL isn't lighthearted fare. It's chock-full of laughs and kilig moments that drain all the stress away.
2. The sparks between James Reid and Nadine Lustre are undeniable.
Prior to the series, James and Nadine were known for their hit movies, like Diary ng Panget and Talk Back and You're Dead. This is the first time that we saw them on our television screens and they sure nailed it! No doubt, the two have chemistry.
3. The characters inspire us to dream big.
Clark (James Reid) and Lea (Nadine Lustre) inspire us to dream big–and to work hard to make them happen. Both of them are diligent and hardworking. Despite their limitations, they still dream of a better future for their families, inspiring us to do the same.
4. It reminds us that not everything's rosy for OFWs.
A lot of us here in the Philippines have relatives who work and live abroad. We may think that they live worry-free lives in first-world countries and that everything seems to be easy and abundant for them.  However, On the Wings of Love shows us a sneak peek of some of the hardships that OFWs go through. It makes us understand their situations better and makes us appreciate them more.
5. It makes us fall in love all over again.
The creators of OTWOL sure know how to tickle our hearts with their "kilig teasers," like #MostKiligNight and #OTWOLMostApprovedKiss. Antoinette Jadaone, the director and writer of the famous kilig movie, That Thing Called Tadhana is also the brains behind On The Wings of Love.  No wonder OTWOL is so good!
6. It makes our hearts sing.
On The Wings of Love is a teleserye filled with song. James and Nadine are both singers, and their characters are certified crooners as well. Their duets are so good, they're stuck in our heads all day long.
7. It's socially relevant.
The show is not our regular teleserye because it shows some of the social issues faced by Filipinos here and abroad, such as migration, harsh working conditions, fixed marriages, and broken families.
8. It's realistic.
On The Wings of Love may be a teleserye, but it's not far-fetched. Lea and Clark are from the same social class and is in the same environment. Their love story can likely happen in real life. There are no "amnesia" and "kidnap" scenes-just real experiences that could happen to an average person.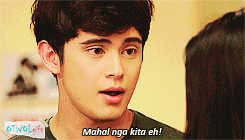 9. It reminds us that the Philippines is truly our home.
As they say, there's no place like home, and the sights and sounds of the US–or any other country, for that matter–cannot replace the warmth and beauty of our country. OTWOL reminds us that no matter how far or how long OFWs had gone, Philippines will always be that one place that they'll truly come back to.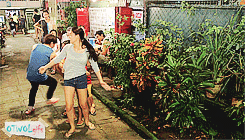 10. It teaches us when to fight for love–and when to give it up.
Love is never easy no matter how strong it may be. Clark and Lea's love is greatly hindered by secrets and  things of the past. They tried to fight it, but they learned that true love needs to be surrendered and freed.  Only then can they to find it again in freedom and sincerity. Aww!
Roxanne Agbayani
Rox Agbayani is a trainer and a writer who loves to chill and sing with her ukulele. She loves to cook and taste food from different cultures, a nature lover and a scientist by heart. She finds serenity in her quiet time and thinks best when doodling. She dreams of healing people's hearts through her God-given talents.