Myra Mortega
Myra is a writer and an editor. She has penned…
We're officially addicted to the teleserye, On the Wings of Love, and we're proud of it! OTWOL has changed our lives forever: we are super in love with James Reid now, and we actually look forward to work week nights! We just can't get enough of this kilig series.
Are you a certified OTWOLista? Find out below!
1. You actually look forward to Mondays.
Most people will drag themselves to work on Monday mornings, but not you. On the Wings of Love airs on workweek nights, and Monday mornings mean that you will have your weekly dose of kilig–and James Reid.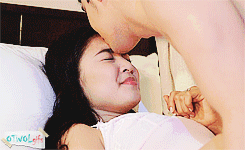 2. Your day's incomplete without Clark and Leah.
You make sure you efficiently make use of your time at work because you just can't stay there no later than 9:00 p.m. Otherwise, you won't have time for your after-work de-stressing ritual, right? Heaven forbid you miss out on Clark and Leah's super kilig love story.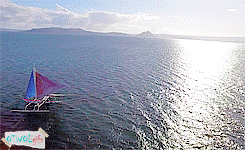 3. You know what "OTWOL" stands for.
Some people don't know know what "OTWOL" means, but you know that it stands for. On the Wings of Love. You've used it as a hashtag for your tweets, Instagram, and Facebook posts, and your friends know it by heart, too! And those who don't? Let's just say that you don't need that kind of negativity in your life at this point.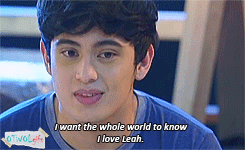 4. You share a special connection with fellow OTWOLIstas.
So, you have this office mate from another department that you've become instant BFFs with when you learned that she's a certified OTWOLista as well!! You even planned to have your own OTWOL itinerary by going to No doubt, OTWOL brings people together.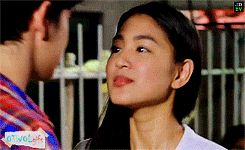 5. Clark is now your new fantasy boyfriend.
How can you not resist Clark's cute charms? Last year, James Reid was barely on your radar, but not this time. Clark is sweet, responsible, hard-working, and absolutely adorable! What's not to love about this guy?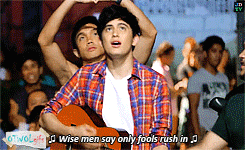 Myra Mortega
Myra is a writer and an editor. She has penned speeches, magazine articles, educational materials, and online content. She enjoys traveling, doodling, taking photos, and laughing to "Friends" reruns.