Dyan Carolino
Dyan is a 25-year-old writer with a sense of humor…
https://instagram.com/p/87crY8KPPh/?taken-by=coleengarcia
https://instagram.com/p/10NNutjP4x/
https://instagram.com/p/5HHyYpj_2N/
https://instagram.com/p/1fHkEhvGmb/
https://instagram.com/p/7xsu5SQVE0/?taken-by=celestinegonzaga
You stand in front of the mirror, eyeliner in hand, and ready to make your eyes as gorgeous as possible. You line your eyes perfectly and step back, only to realize that the line has somehow managed to make your eyes look smaller.
Does this scenario sound familiar? Don't fret! If you shift that very same line to a few millimeters below, you'll create the illusion of big, open eyes with the "I'm-not-wearing-any-makeup" effect.
This technique is called "tightlining" —the tried-and-tested makeup trick that almost every celebrity calls upon when looking to give the gorgeous smolder.
See that tiny, millimeter-gap between the liner and the eye on the image below?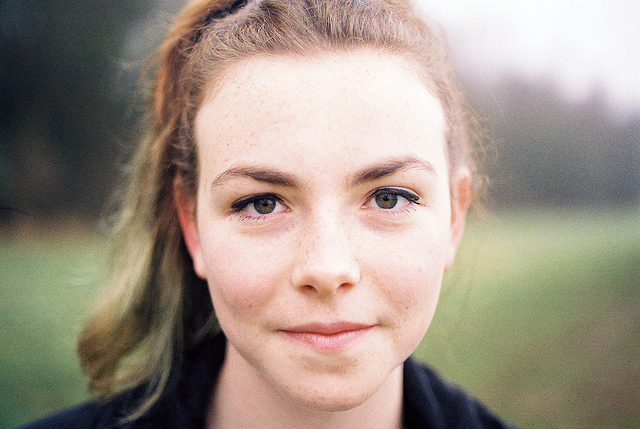 Now let's look at Nadine Lustre's tightlined eyes:
https://instagram.com/p/z9OuR2CGMK/?taken-by=nadzlustre
That's the power of tightlining!
It might take you some practice to get it right, but it's not impossible. Here are some tips to help you tightline like a pro:
1. Choose the right tools
It's all about having the right tools. When tightlining, use eyeliner pencil that's creamy and soft, as it makes the process super easy and comfortable. Make sure to sharpen the pencil first; the sharper the pencil, the more precision you'll get.
If you don't want your line to fade away in the blink of an eye, go for waterproof eyeliner pencil.
2. Use short strokes
When you're doing your eyeliner, it's important to form a perfect line. If you're tightlining, however, just use short strokes and work slowly and carefully (especially if you're still a tightlining newbie!). As long as the water line is coated with product, you're good to go.
3. Open your eyes
I've watched plenty of YouTube videos about tightlining, and most of them tightline with their eyes closed. They do it so effortlessly, and they turn out perfect, too.
Unless that this method works wonders for you, I suggest that you keep your eyes open during application. You won't get the eyeliner in the right place if your eyes aren't open, after all.
4. Tilt your head back when tightlining
Instead of pulling your lids, tilt your head back to see the area you're lining. Tugging the lids can only lead to premature wrinkles and sagging — and we don't want that.
This is going to take some practice, but do your best to get into a zen state, tilt your head, and don't blink!
5. Finish off with mascara
Putting mascara AFTER tightlining prevents you from accidentally drawing on the lashes and making them stick together. The combination of liner and mascara always looks fabulous, but it's easier to get it right if you do the techniques in the right order. Remember: eyeliner, then mascara.
Follow these tips and you'll have some next level makeup and a subtle doe-eyed effect! Happy tightlining.
Dyan Carolino
Dyan is a 25-year-old writer with a sense of humor of a prepubescent male. On weekends, she hibernates.