Carol Premacio
Audacious,vivacious and loquacious, Carol Premacio's greatest loves are, and always…
Don't you sometimes wish you never grew up? While being a grownup has its advantages, it also has its pitfalls—age and the physical and emotional toll it takes, a less simple (and often less joyful) outlook on the world, and more. And let's talk about the ways we entertain ourselves now, especially that TV shows are getting darker, heavier, grayer. Don't you sometimes miss the colorful world you tumbled into every time you turned the boob tube on to Cartoon Network, Nickelodeon, or the Disney Channel upon coming home from school?
Nowadays, we get home from work and worry about fixing dinner, about finding raket opportunities to supplement our incomes, and more. So if you're wishing you could take a break from adulthood and go back to your carefree childhood during the 90s, we've come up with a nostalga-filled list of TV shows. Which of these 90s shows did you follow religiously?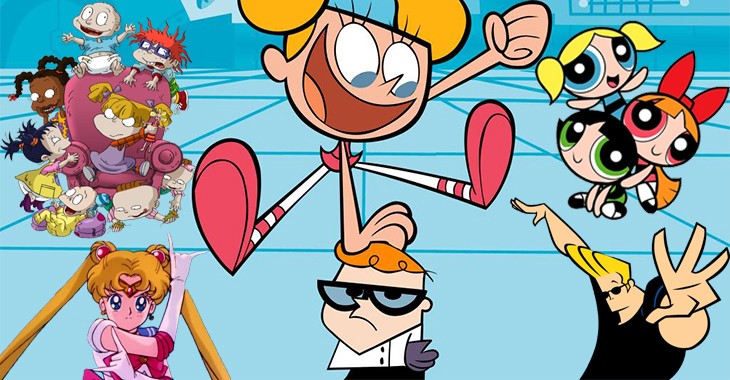 1. Hey Arnold
Haven't we all been curious about whether Arnold and Helga ended up together or not? I mean, whatever happened to her famous obsession, right? All we can say about Hey Arnold is that it was one of the cartoons we could fully relate to. Haven't our flaws been emphasized once in a while? Haven't we all had that huge but secret crush on a boy? Hey Arnold was a great mix of social and family drama, with a hint of comedy at times and, of course, a dash of romance.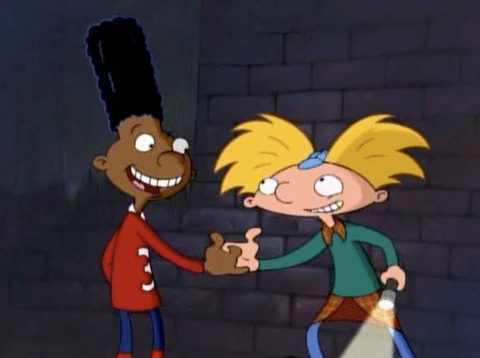 2. Johnny Bravo
He was probably the first man we ever encountered who just oozed of machismo. His voice sounded a lot like Elvis Presley too. Just thinking about Johnny Bravo and his other companions in the show—his outgoing mom, little Suzy with her huge crush on him, and other recurring characters like Donny Osmond—will surely want to make us go back in time and just sit in front of the TV. Is this a feminist-friendly show? Maybe not. But remember when you didn't really care?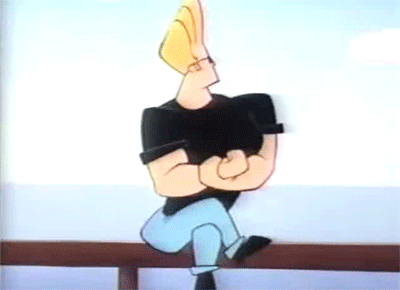 3. Powerpuff Girls
Finally! The first of our girl-oriented superhero cartoon. Yes, yes, we liked the theme song too. These three girls were our introduction to female superheroes as they saved the day each and every time from the villains and monsters who threatened their town. Just like all other girls, of course, they are a mixture of sugar, spice and everything nice! These girls were everywhere back in the day. On our pencil cases, on our notebooks, even our underwear. Yes, Bubbles, Blossom, and Buttercup taught many of us how to kick butt.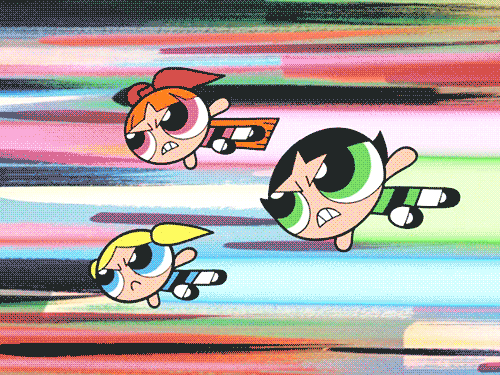 4. The Magic School Bus
Who didn't want to have a teacher like Ms. Frizzle back when this was showing? Why, her students in this TV series had such great learning experiences with her because of that Magic School Bus. And you know what made this show so much fun? Somehow we got to travel and learn with them too!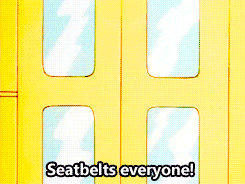 5. The Addams Family: The Animated Series
The Addamses have been around since the 60s, but in 1992, this series got a reboot, and a whole new generation was introduced to the kooky clan consisting of Gomez and Morticia Addams, their kids Pugsley and Wednesday, and other assorted family members: explosives addict Uncle Fester, the butler Lurch, crazy Grandmama, Thing the disembodied hand, and, of course, the ultra-hairy Cousin Itt.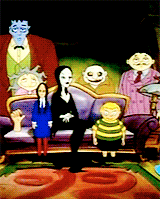 6. Sailor Moon
Of course, we just had to mention the anime character every little girl wanted to be (at least in costume) back in the 90s. Somehow, Sailor Moon and her fellow Sailor Soldiers will always be in our hearts.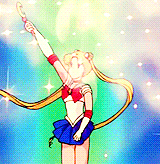 [crp]
7. Dexter's Laboratory
How could our favorite boy genius not be on this list? Dexter has been one of our childhood favorites despite his seriousness and intellectual snobbery. He has a secret laboratory his sister Dee Dee finds out about and regularly messes around with. Apart from Dexter's clipped accent, we just loved the moment we heard this line: "Ooh, what does this button do?" Dee Dee added comic relief to the series, while Dexter's nemesis and fellow genius Mandark added spice to the show in his role as cackling evil scientist.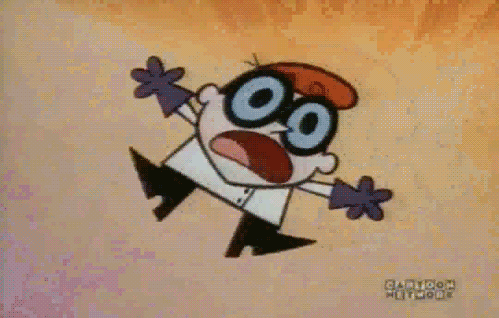 8. Rugrats
Indeed, a baby's gotta do what a baby's gotta do! This is the fighting spirit that we should imbibe from leader of the gang Tommy Pickles. The Rugrats played a big role in our lives as we watched Chucky (not the doll), Phil and Lil, Angelica and Susie deal with real-life baby problems. Who knew people could have so many adventures before they were even out of nappies, right?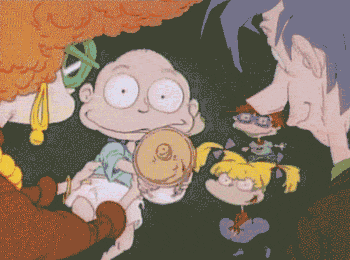 9. Aaahh!!! Real Monsters
Who'dve thought monsters had to study ways to frighten us? Well, Ickis, Oblina, and Krumm sure did a good job in creeping us out back then. Which doesn't mean we didn't still love them and watch them whenever we got the chance.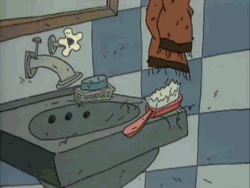 10. CatDog
This pair certain made us laugh back in the day, when they would have conflicts due to their contrasting personalities. Cat was refined, while Dog liked to chase garbage trucks and other such things. Either way, they couldn't escape each other as they were conjoined twins, and whether they admitted it or not, we knew they loved each other deep down inside. Just like we really do love our annoying siblings!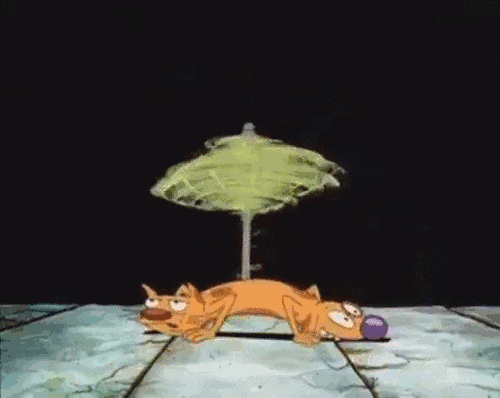 11. Angry Beavers
Another sibling pair we watched religiously when we were kids was Daggett and Norbert of Angry Beavers! Just like Cat and Dog (minus the conjoined twins complication), these Beaver brothers have contrasting personalities but end up inseparable anyway.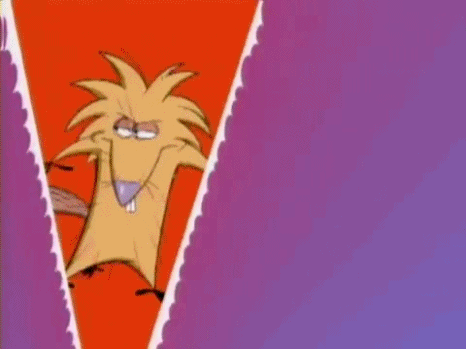 12. Cow and Chicken
Last but certainly not the least would have to be Cow and Chicken! These two somehow ended up as siblings as well, and the series is all about their misadventures together with their supporting cast of friends and even a cousin named boneless chicken. And let's not forget the fabulously porky Red Guy!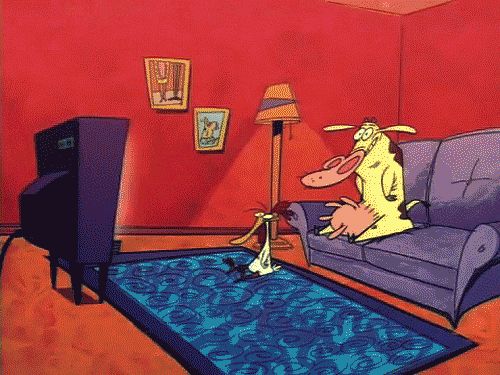 When you think about it, these cartoon shows taught us a lot about how to deal with family and friends and even things like tolerance of people who are different from us and that it's okay to let your geek colors shine through. And yet they were just plain fun to watch—in some cases, downright hilarious. What were your favorite cartoons when you were growing up? Leave a comment to share!
Carol Premacio
Audacious,vivacious and loquacious, Carol Premacio's greatest loves are, and always will be, fashion and writing. She enjoys writing and reading books,fashion magazines and lifestyle magazines. One of her aspirations in life aside from working in the fashion and publishing industries is to travel and be able to see the world in all its beauty.