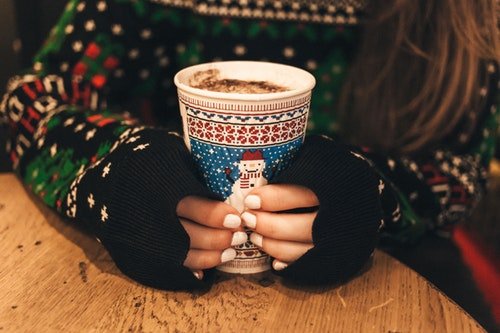 For my family, Christmas is always a simple yet meaningful affair. We prepare gifts and host breakfast for a community somewhere in the far corner of Cavite. This has become a defining factor of the holidays that my cousins and I always look forward to — next to looking for Santa's hidden gifts, of course.
Others have a different experience:
A friend can't forget how her mom nonchalantly told her Santa isn't real — or is he? May was in Grade 3 or 4 when her mom pulled her along for some shopping. She was suspicious when her mom started getting the same kind of chocolates, candies, and toys that she and her siblings find in Santa's socks. With a sinking feeling, she asked her mom why they were buying those things. And her mom bluntly said, "they're for your Santa's socks. This is where I always buy the gifts."
We usually associate Christmas with that warm, fuzzy feeling. But different events and memories evoke that feeling. Some are happy. Some are sad. Some are fleeting. And some have become a tradition.
Listen to the Christmas stories of these Modern Filipinas, and get on our Facebook page to tell us about yours, too!