Marian Bartolome
Marian is an interior designer turned freelance writer who loves…
More than just being engrossing sources of entertainment, films have the power to educate, amaze, and inspire us, especially when they feature strong, relatable characters. We look back at silver-screen warrior women who defy the female-in-distress archetype and prove that bravery, power, and success aren't dictated by one's anatomy. Some of them are normal women stuck in extraordinary situations, others have supernatural abilities, and the rest aren't even of this world—but one thing they have in common is that they light a fire in us to be our own kick-ass heroines.
1. Guinevere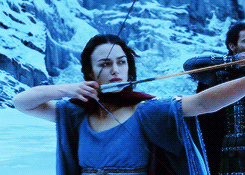 Traditionally, Guinevere may be known simply for her love triangle with King Arthur and Lancelot, but in the 2004 King Arthur flick, she picks up her bow and lets the arrows fly in defense of her people. This warrior princess definitely holds her own in the company of Arthur's knights.
2. Ellen Ripley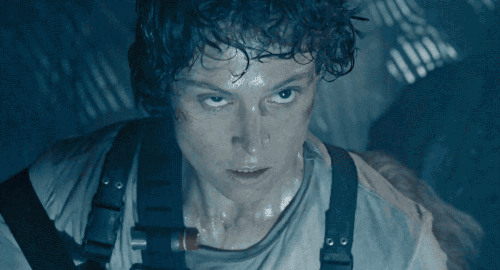 Ellen's one of the most iconic heroines in cinema, going from a run-of-the-mill warrant officer to a warrior extraordinaire who never fails to kick major butt against monstrous extraterrestrials. How could we not include her on this list?
3. 

Trinity

Trinity's definitely got the fighting down pat, be it programming warfare or face-to-face combat. There's no doubt that she's crucial not just to Neo's development as The Chosen One in The Matrix Trilogy, but also to Morpheus' team.
4. Selene
Selene starts off as an unrelenting Death Dealer determined to avenge her family's murder, but she shows a more vulnerable side of herself when she falls in love with Michael. Throughout The Underworld series, she remains a strong, resolute fighter, especially when the safety of her loved ones is at stake.
5. Mulan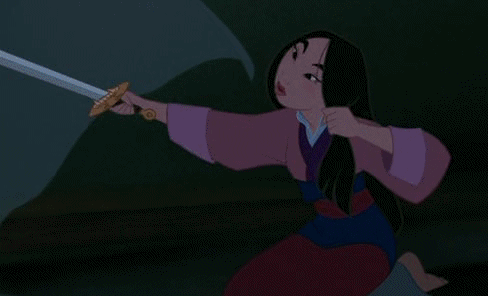 In a culture with very strict expectations of the female gender, Mulan has the courage to leave everything that was familiar to her in order to spare her father from going into war. She proves that you don't have to be a man to be able to do something great for your country.
6. Shu Lien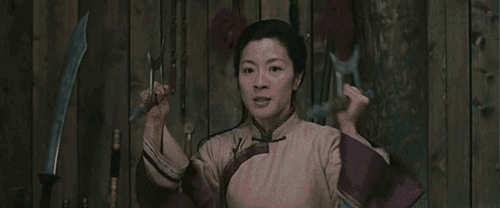 Crouching Tiger, Hidden Dragon's Shu Lien is undoubtedly a warrior to be reckoned with, but it's her silent strength and her compassion toward the younger fighter Jen that has us in awe of her.
7. The Bride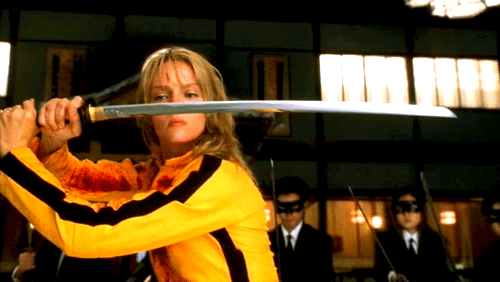 Yes, she's incredibly violent and bloodthirsty, but if there's one woman who can take care of herself, it's Beatrix Kiddo, aka The Bride in Kill Bill volumes 1 and 2. It's impossible not to sympathize with her after all she's been through, and we have to give her major props for beating the odds all on her own.
8. Evelyn Carnahan O'Connell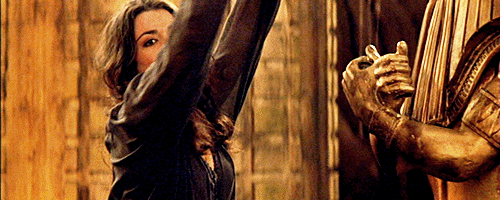 Evie isn't your typical warrior woman, and that's why we love her. She's not a trained fighter, but she makes up for it with her incredible brain, which gets her and her hapless team out of many dire situations in The Mummy franchise.
9. Lara Croft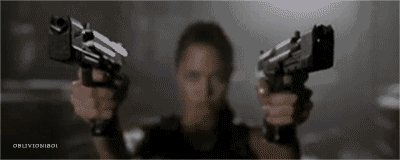 Whether she's running around the temples of Angkor or fighting with an ex-lover, Lara never seems to lose her cool. We love how she makes strong and smart look sexy and how she sticks to her moral code even when it means going against someone she loves.
10. Alice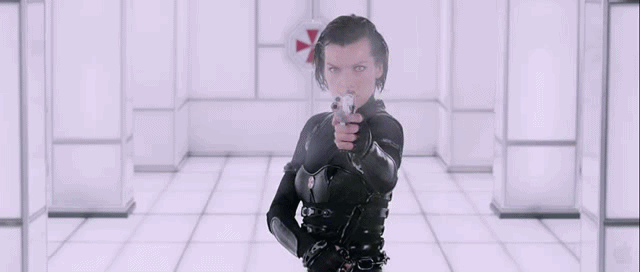 This badass woman from the Resident Evil movies survives a virus, zombies, and crazy scientists, yet even after being transformed into a powerful hybrid, she maintains her humanity and continued to fight against the Umbrella Corporation.
[crp]
11. Storm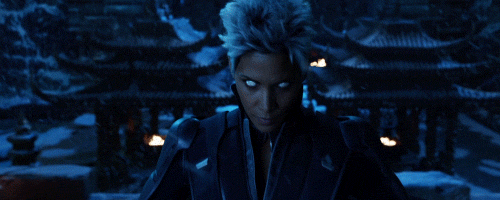 There are many strong females in the X-Men, but Storm landed a spot on our list for her dedication and commitment to her team and the motherly role she takes on later in the series.
12. Æon Flux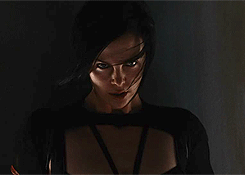 To protect the people in her city, assassin Æon goes against her handler's orders and leads a rebel group in hunting down the true mastermind behind the mysterious disappearances in Bregna. That's a woman who knows her own mind and stands up for what she thinks is right.
13. Natasha Romanova, aka Black Widow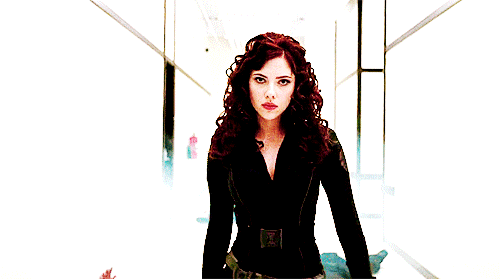 She's the rose among the thorns in Marvel's hit franchise The Avengers. Although she doesn't have fancy armor or supernatural strength, the Black Widow's not one to be overlooked, with her expert combat skills, marksmanship, and shrewd tactics.
14. Gamora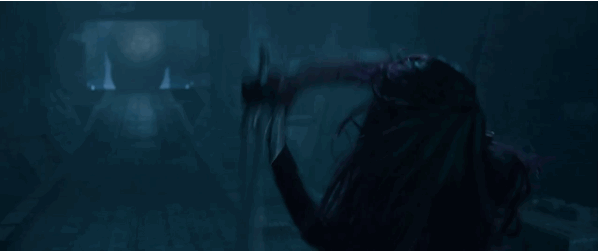 Speaking of women who hold their own alongside a group of men, Gamora has us rooting for her as she spins and kicks her way to her goal in Guardians of the Galaxy. We love how she begins as a lone wolf and ends up as a great team player.
15. Natalie, Dylan, and Alex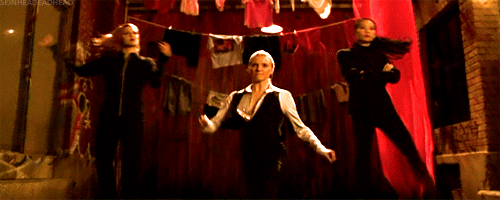 This talented trio from the latest Charlie's Angels movies proves that you can defeat the bad guys and still look darn good after the battle. Though Natalie, Dylan, and Alex have different personalities, they work well as a team and make for the best of girlfriends.
16. Selina Kyle, aka Catwoman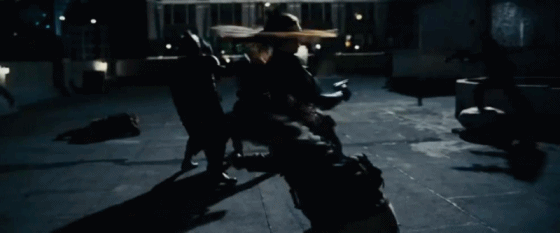 Selina's best known as a burglar, but in The Dark Knight Rises, she tries to protect some of Gotham's street kids and even teams up with Batman for the final showdown.
17. Maggie Fitzgerald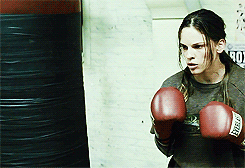 If there's one thing boxer Maggie taught us in Million Dollar Baby, it's to pursue our passion and fight for our dreams no matter what other people say.
18. Katniss Everdeen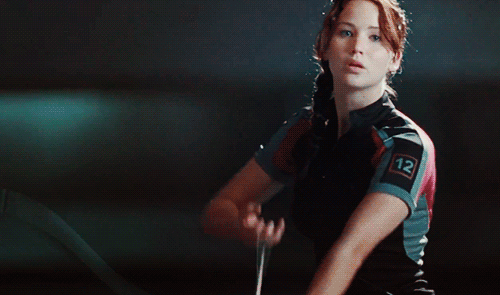 Aside from her mad archery skills and survival instinct, the Girl on Fire has a huge heart, as she proves over and over again in the Hunger Games movies. She sacrifices herself for her younger sister, befriends one of her rivals, and rallies an entire nation—all in her late teens.
19. 

Tris Prior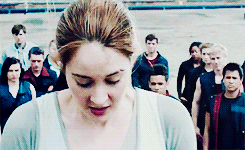 Divergent's Tris starts off as an unremarkable girl but quickly pushes herself to the limit to defy her peer's perceptions of her. In the process, she discovers her capabilities and her worth—and we discovered that she's rather remarkable after all.
20. Darna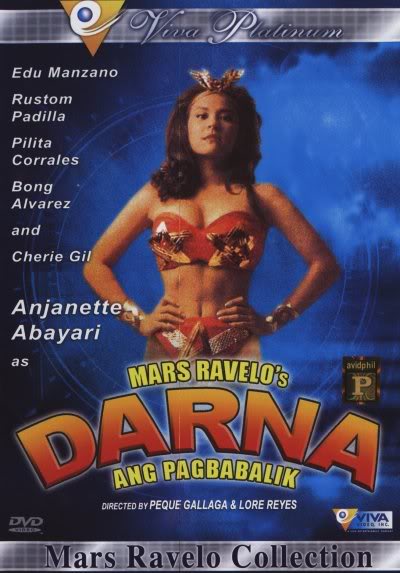 Of course we have to mention our very own Darna! She's the female version of Superman, transforming from a normal girl named Narda to a powerful superheroine out to save the Philippines. Darna's so iconic that she's set to be portrayed in film once again, this time by Angel Locsin.
Marian Bartolome
Marian is an interior designer turned freelance writer who loves exploring the world on her feet and through her Kindle. Her favorite things to write about? Travel, lifestyle, coffee, and happily ever afters.