Marian Bartolome
Marian is an interior designer turned freelance writer who loves…
While there's nothing quite like the feel of flipping through the pages of an actual book, there's much to be said for going digital. First, it's a lot more practical. No longer will you have to cram piles of paperbacks on your shelves and in your cabinets, and leave them at the mercy of dust and insects. And forget lugging around heavy loads when you're traveling. Ebooks give you the convenience of storing your reading material in the cloud and accessing them on your gadgets via apps. Oftentimes, they're much cheaper too. In fact, some ebooks can cost you as low as zilch—other than the cost of charging your reading device, of course!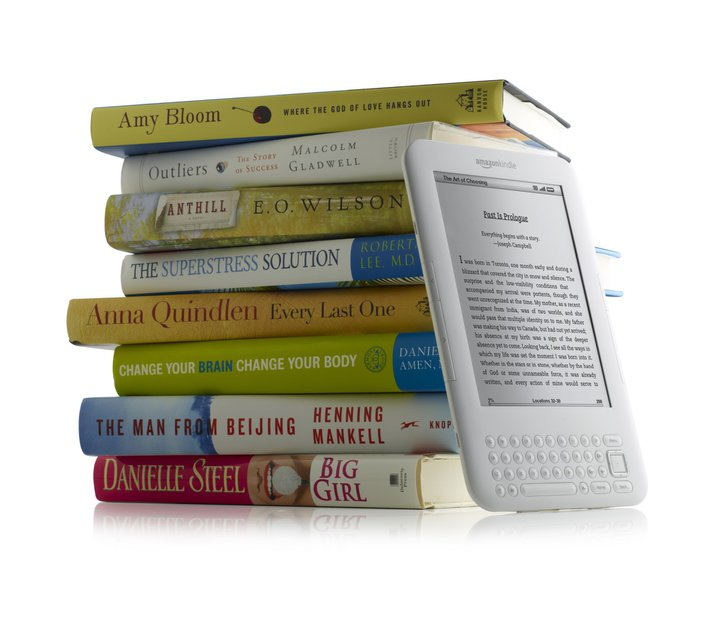 Because we're always looking to save money, we've compiled a list of go-to websites for legal free-to-download or discounted ebooks. You might find all the titles you're searching for, but you're bound to find something you'd enjoy spending your downtime with. And think of it this way—the money you save can go toward buying one of those books you've been raring to read.
What are you waiting for? Bookmark these links, stat!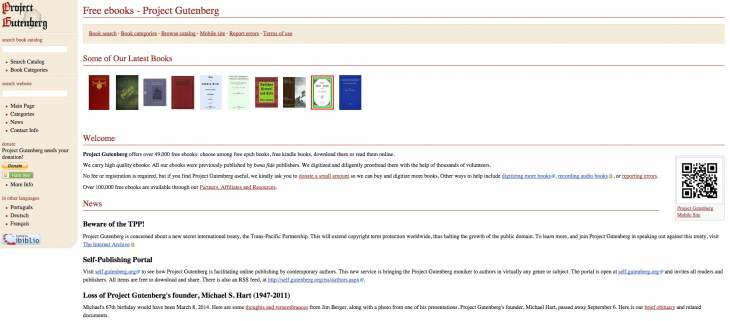 If free ebooks sound good to you, Project Gutenberg's your pal. It's got over 49,000 titles digitized and proofread by its volunteers, all for your reading pleasure. Choose the format that suits your needs, whether it's ePub, Kindle, or HTML. You don't even need to register beforehand! To show your appreciation, make a donation or helping to grow the digital library. Note that while all the titles included there are free of copyright in the US, this may not follow in the Philippines. So do check the copyright laws before downloading!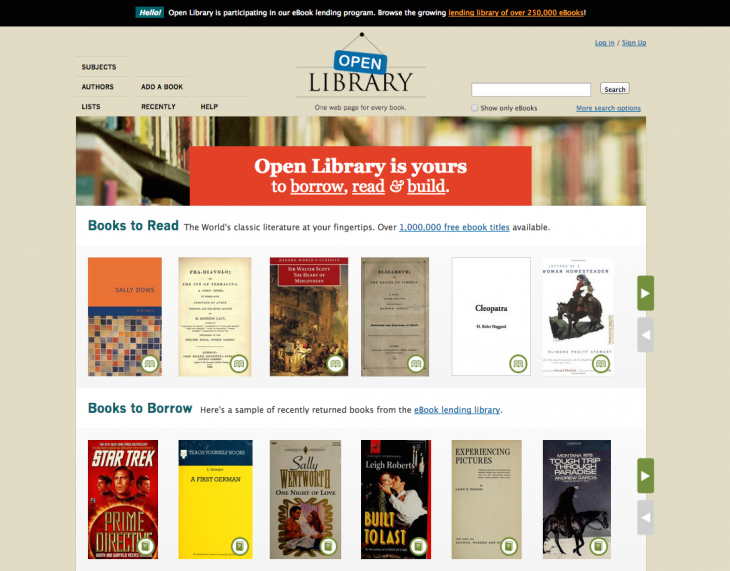 Yes, you read that screenshot correctly—Open Library has more than a million free classic ebooks up for grabs. Talk about a whole lot of reading material! Looking for something not quite old school? No problem. You can borrow more recent ebooks—in their terms, "mainly 20th Century titles"—from Open Library's pool of resources. These can be read online or downloaded in PDF or ePub formats. To start reading, simply sign up for your digital library card account, and commence browsing!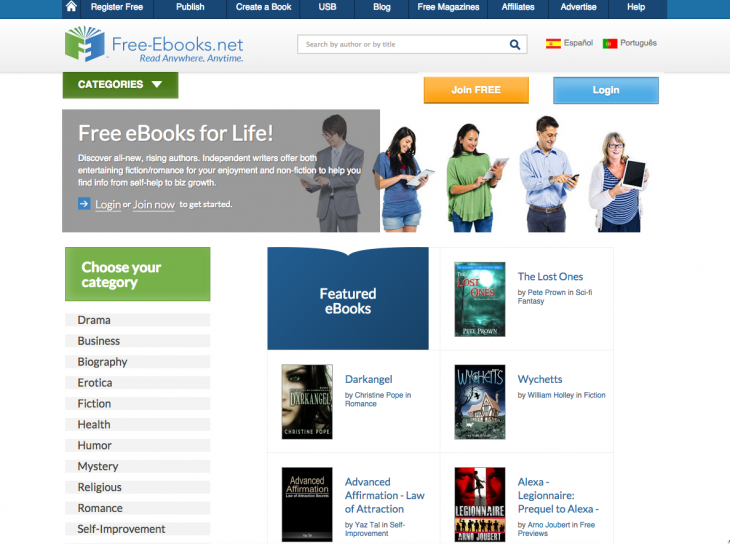 Its name says it loud and clear, doesn't it? It isn't false advertising—the ebooks found here truly are free, and they're available in different genres too! Easily browse through the titles listed under the categories, check out their reviews and ratings, and download in your format of choice. You can even opt to add it to your library and read it online. For those who prefer to listen, audiobooks are also readily available. To create an account, use your email address or go the quick route and sign up via Facebook.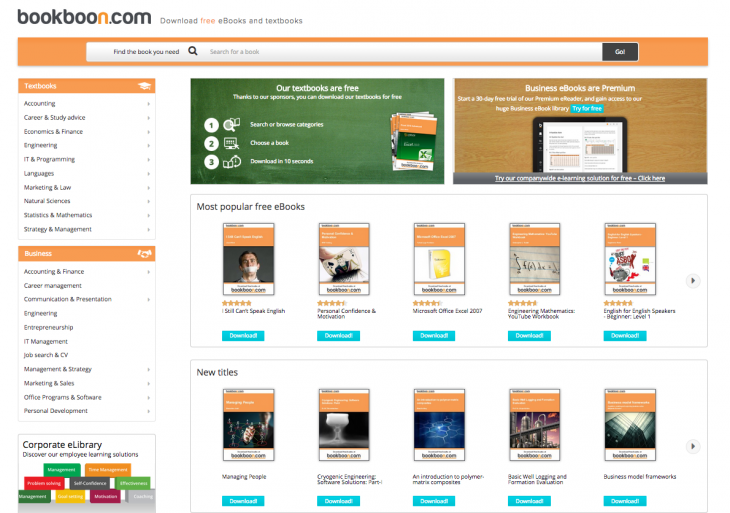 You know how educational books or textbooks rarely come cheap? It doesn't have to be that way, thanks to Bookboon. Discover more than 900 textbooks for students, all available at zero cost, no sign-ups necessary. If you're a professional wanting to learn a new skill or enhance your existing ones, check out Bookboon Premium. It gives you access to over 800 ebooks with topics ranging from career management to accounting to languages and personal development. It's free to try for 30 days, after which subscription cost $3.99 per month. Considering how much a single book would normally cost, that's definitely a huge steal!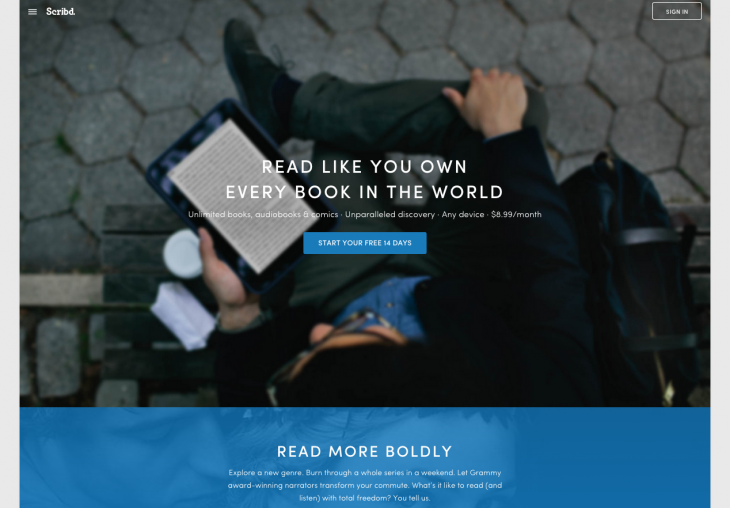 Speaking of subscription-based ebooks, meet Scribd. It's said to be the Spotify of the reading community, and it's the answer to a bookworm's prayers. Imagine being able to read all you want for a monthly payment of $8.99, regardless of genre or category! Its offerings aren't just restricted to classics either—it's got major names such as HarperCollins, Harlequin, and more on its list too, not to mention plenty of self-pubbed books. And let's not forget the audiobooks. Add them all up, and they make for a LOT of options. If you haven't given Scribd a go yet, take advantage of the two-week free trial now. The only downside is that while it's supported by smartphones, tablets, and of course, browsers, you can't access it on your Kindle or Nook E-Ink readers.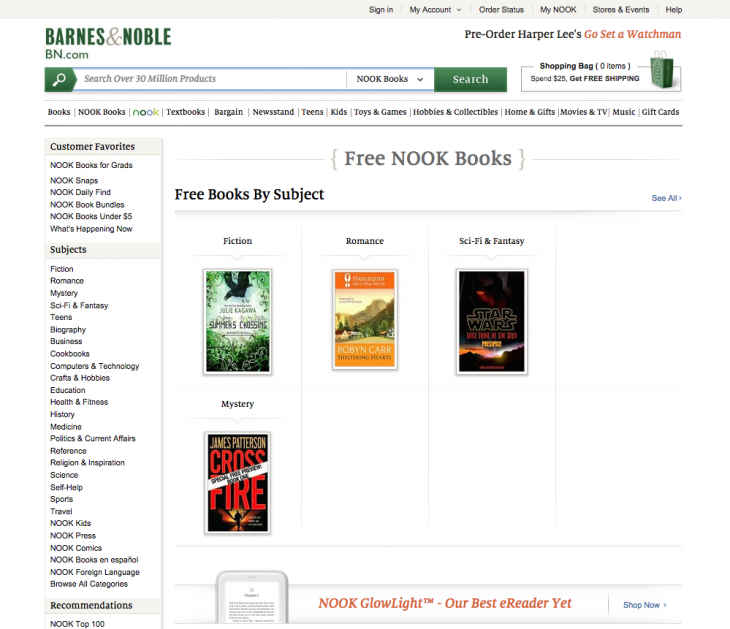 If you own a Nook, you're probably familiar with Barnes and Nobles' online store. But did you know that it has a whole section of free ebooks just waiting for you to pounce on? Browse through the mix of classic and contemporary reads, and when you're done checking for free items, give the Customer Favorites categories such as NOOK Daily Find, NOOK Book Bundles, and NOOK Books Under $5 for more great deals.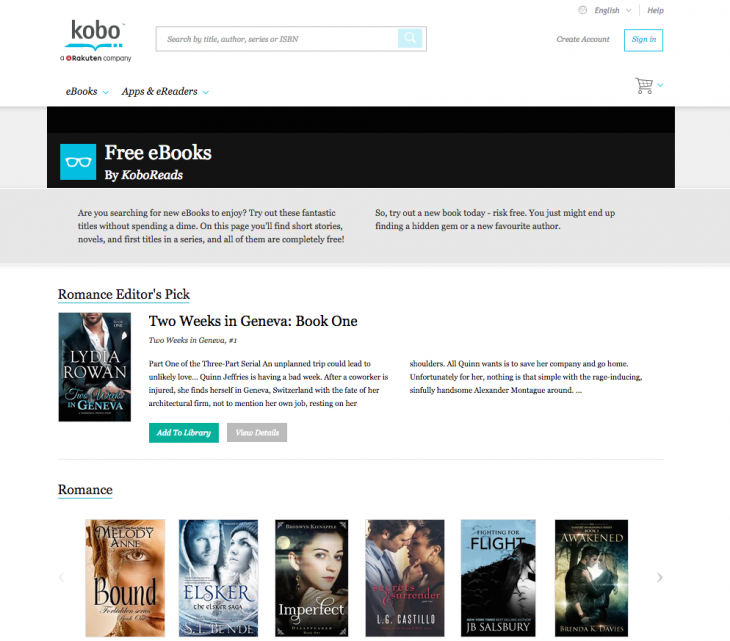 Of course, Kobo has a freebies section too! Find free shorts, novels, and firsts in a series, so you can expand your reading list without regretting impulse buys. They've even highlighted editor's picks in different genres to help you along. Like B&N, they feature Daily Deals—check it out via the eBooks tab under "New & Notable."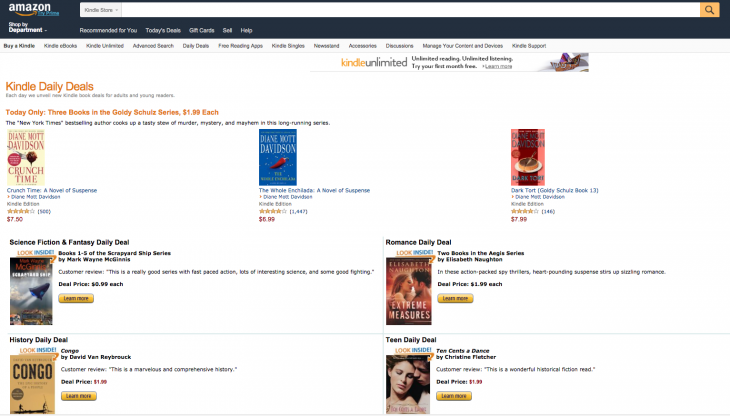 Didn't think we'd end this list without this tech giant, did you? Amazon actually has a subscription program similar to Scribd called Kindle Unlimited—unfortunately, it's not available in the Philippines as of yet. For now, there are the Kindle Daily Deals, Monthly Deals, and Countdown Deals organized according to varying price points for easy budgeting. And yes, they've got free ebooks too! Those are all well and good, but we're really crossing our fingers and wishing for Kindle Unlimited to hit our shores. Soon, please!
Got another source of ebooks to share? We'd love to hear about it in the comments!
Marian Bartolome
Marian is an interior designer turned freelance writer who loves exploring the world on her feet and through her Kindle. Her favorite things to write about? Travel, lifestyle, coffee, and happily ever afters.