Daphne Bual
A lover of stories, parks, animals, rainy days, and hot…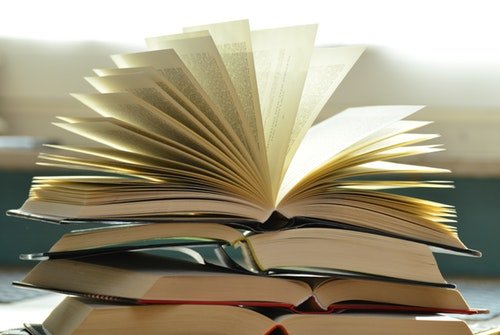 Bibliophiles around the country look forward to September of every year—and it's not just because Jose Mari Chan tapes have once again emerged from their dusty cases and malls are starting to put up festive lights and decorations. No, for Filipino book lovers, September is the month to look forward to because it's the month of the annual Manila International Book Fair.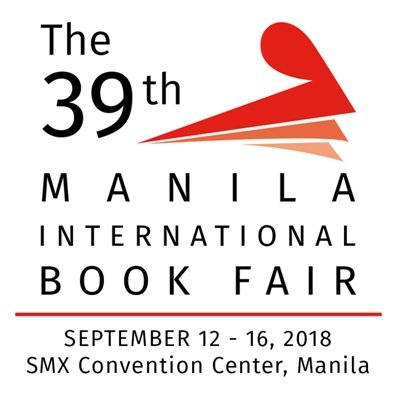 The MIBF is a unique jungle. It's a common ground for people of all ages and backgrounds. It's the place where the sound of cracking plastic and cutter-on-cardboard trigger giddiness and excitement. Like hounds on a scent, book lovers would quickly find the kuya or ate carrying boxes of new stocks, their sharp eyes following the staff's hands as they place discounted books on the shelves.
That may be a frenzied description of the MIBF.
In truth, it is a fun and exciting event for anyone who loves to read. It can also be exhausting, however, leaving you with more or fewer books than you planned to get. Either way, you don't want to be in what I think is the happiest place on earth and feel confused.
When you're attending the MIBF for the first time this year, here is your guide to getting the most out of the country's largest book convention.
MIBF 2018: What's in Store
The MIBF is chock-full of seminars, panels, and events. They range from talks about literacy and publishing to skills workshops on how to do calligraphy and color a mandala.
This year, guests can look forward to over 35 events organized by MIBF. Take note that exhibitors also organize their own events. So if you have a favorite author whom you know will be appearing at the convention, check out their and their publishers' Facebook pages for details on the panel or signing schedules.
Major exhibitors include National Book Store, Fully Booked, Anvil Publishing, Adarna House, and PSICOM Publishing. They always offer discounts on old and new titles at the MIBF, so you can expect large crowds at their respective sections.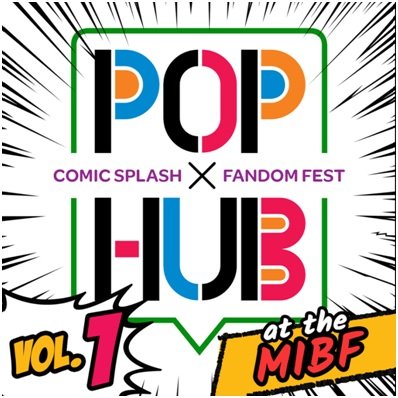 MIBF 2018 also brings together the country's largest and most ardent fandoms in the first-ever POP HUB: Comic Splash x Fandom Fest Vol. 1. Expect to see costumed fanatics roaming the halls of MIBF on September 15 and 16.
Now let's talk about the essentials.
What to Wear
Comfortable shoes and light clothes are a must at the MIBF. Trust me; you'll be standing and walking for long periods. Choose breathable fabrics and avoid fussy outfits that won't let you move freely.
What to Bring
Water and snacks – Although there are a few snack booths inside the venue, you might not want to walk from one end of the SMX Convention Center to another. It's important to stay hydrated and fed, so bring a bottle of water and some biscuits or candy.
Cap or umbrella – Be prepared for the weather when you line up outside the SMX Convention Center.
Face towel and extra shirt – A change of clothing is optional, but don't leave a handkerchief or face towel behind. Trust me: attending the MIBF qualifies for cardio exercise, from standing in line to exploring the entire floor.
Powerbank – Enjoy taking photos and videos of your favorite authors and other attractions at the MIBF.
Backpack or tote bags – These are a must if you plan to buy as many books as you can afford. Some people even bring strollers for convenience.
List of books you want to buy – Avoid getting sidetracked and forgetting about the books you want to buy. Preparing a booklist can also help you avoid impulse buying and going over-budget.
General admission ticket is P50, but students, teachers, seniors, and PWDs get a discount.
Final Tips
Bibliophiles from around the country come to Manila to join this event, so expect long entrance lines. It's best to arrive early in the morning to avoid the crowd. Another alternative is to come at sunset when the morning and afternoon crowds start to head out to have dinner.
Lastly, the MIBF floor is vast. Look for the map of exhibitors by the entrance and take note of the locations of the booths you want to see.
Keep these tips in mind, and you'll be all set for MIBF 2018. See you there, bookworms!
Daphne Bual
A lover of stories, parks, animals, rainy days, and hot chocolate, she believes that the best remedies for bad days are three servings of french fries and one whole rainbow cake.