You may have watched her performing in the city's local gigs, heard her songs on Spotify, or seen her as you were checking that artsy cafe in the mall. Chances are, you've already heard of her name: B.P. Valenzuela (If not, you'll be thanking us later for introducing her to you!).
So, who is this girl?
B.P Valenzuela is an electronic pop producer, singer, and songwriter who's currently making a name in the local music scene. She already performed at Wanderland and Closeup Forever Summer. Aside from pursuing a career in music, she is currently on her second year in Music Production and is a part-time barista at Satchmi, a popular music and lifestyle cafe in the Metro.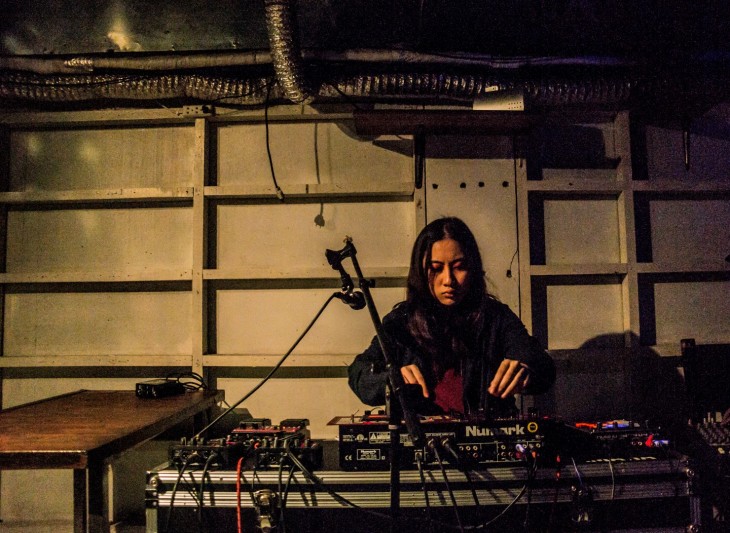 B.P.'s steps to success
She didn't get it all figured out overnight. Just like any great artist, it all started with a heart for music. She specifically loves '80s and '90s music because they are very heartfelt, which are pretty much like her songs–they're all confessional in nature. B.P. also learned how to play musical instruments like guitar, keyboard, and percussions on her own, but she decided to do her own thing with analog synthesizers, drum machines, loop stations, and samplers–which she also learned all by herself! She started scoring for films, arranging for full bands and orchestras, and making songs when she was in high school.
B.P. also believes that a music producer should know musical theory and understand how instruments work, which is why she studied them even though she doesn't play them live (drums, etc.).
Law and Music
B.P. was actually taking up a pre-law course–Sociology in Anthropology–when she released her first EP, be/ep. After the great turnout, she realized that she was really into it and that it was more than just a hobby. It was during her freshman year when she decided that she wanted to pursue a career in music, so she shifted to Music Production shortly after. She also admitted that thee were times she doubted herself. At first, she was worried about how she's gonna make money out of it, but she eventually realized that it's not really a problem if you work hard and if you love what you do. She also credits her parents' full support as her source of inspiration, and she's very thankful that they understood her and didn't push her to halfheartedly continue taking up a course she doesn't really want.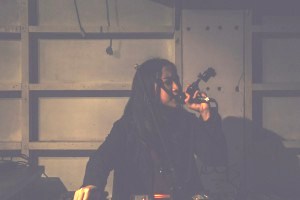 On her part-time job
Screw best of both worlds–B.P. is living the best of three worlds. For her, working in Satchmi doesn't even feel like a job because she's basically doing what she likes and yet she's making extra money out of it. She hates idle moments and she loves being on her toes all the time. She even mentioned that she stands for at least six hours a day and that she gets the energy to do everything from drinking a lot of coffee, an obvious perk from working at a hip coffee shop like Satchmi.
The general scheme of things
When asked how she would describe her life right now, she unflinchingly replies, "It's fun and it's crazy, the nice kind of crazy." On weekdays, she goes to school and work. On weekends, her schedule is packed with shows and gigs. She adds that she loves meeting and working with amazing people wiho have the same interests as hers–she even gets to hang out with her heroes whose songs she has been listening to since she was 12!
One of B.P.'s favorite things is "looking at the crowd and not being afraid." She says performing in front of an audience has been a gradual process for her because she wasn't really that outgoing before. Sharing her music has become so fulfilling that even the sad and lonely parts of her songs don't even matter anymore.
Need advice on finding and pursuing your passion?"Continue being modern Filipinas. Being modern Filipinas rule. Continue pursuing your passions and grabbing opportunities," BP shares.
So, what's next for B.P. Valenzuela? "I'm starting to write again but I don't know when I'm gonna release it. It's an EP, just a short one. I think I'm gonna get weirder with it, kinda like my first EP. More experimental. I'm scoring a movie called Sleepless. It's gonna feature some songs from Neon Hour. Everything's gonna be more exciting."
Something tells us that they will.
Yza Tolentino
A 20-year old girl who has a big heart for the local indie music scene, sunflowers, cats, summer, art, city lights, beaches and anything and everything vibrant. She's currently into PR, Events and Marketing and cheerfully works for freebies, free passes and free food. Say hi on twitter and instagram, @yzatolentino.