Karess Rubrico
If she's not writing, Karess reads, paints, laughs with her…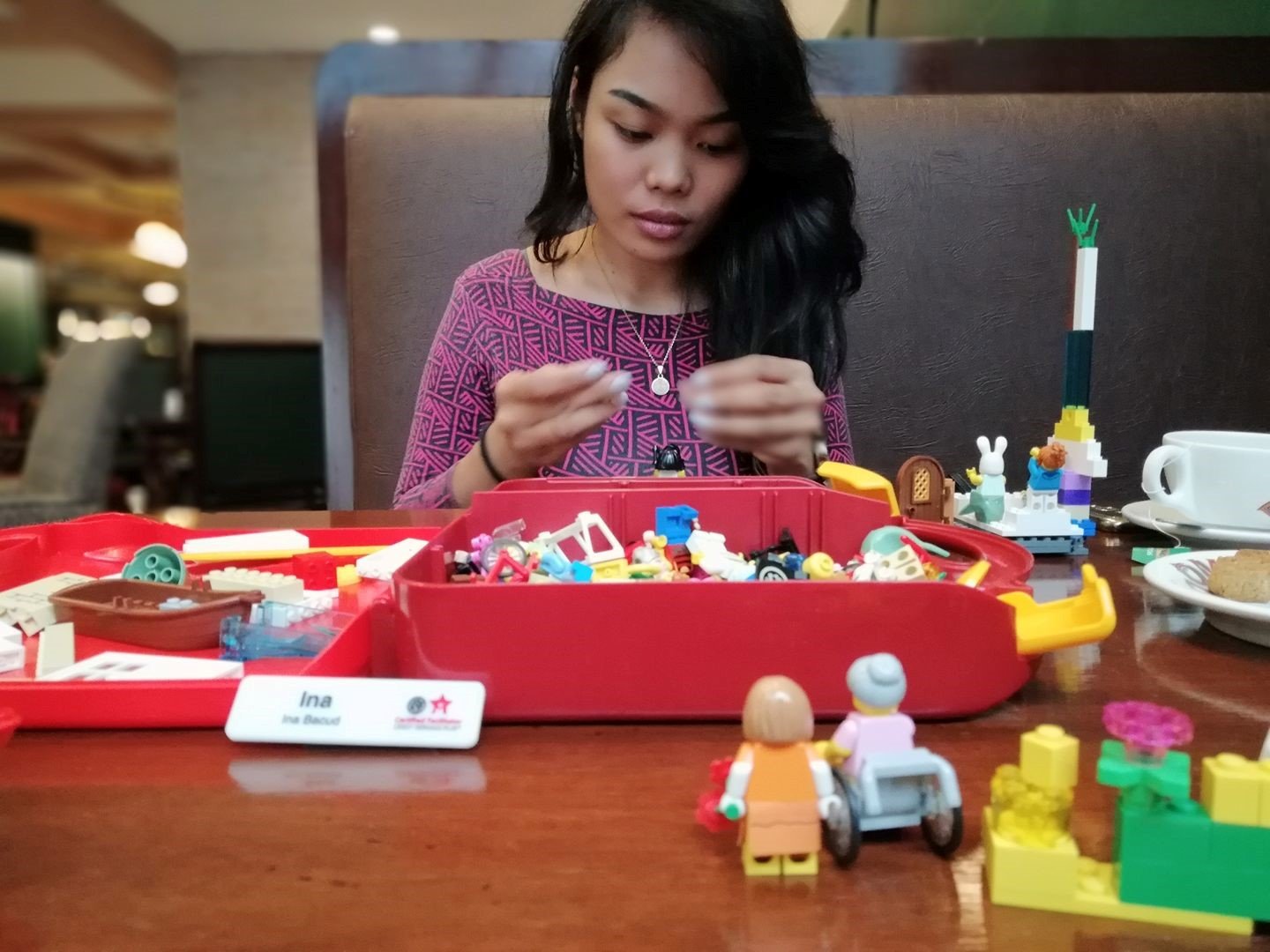 Who knew Lego bricks could be a tool for visualizing and creating one's future?
For Ina Bacud, Legos are more than just child's play.
Ina describes herself as a Co-Storyteller, someone who helps people describe "what is" and open up possibilities for "what if's." She does this through her work as a certified Lego Serious Play facilitator.
A Powerful Exercise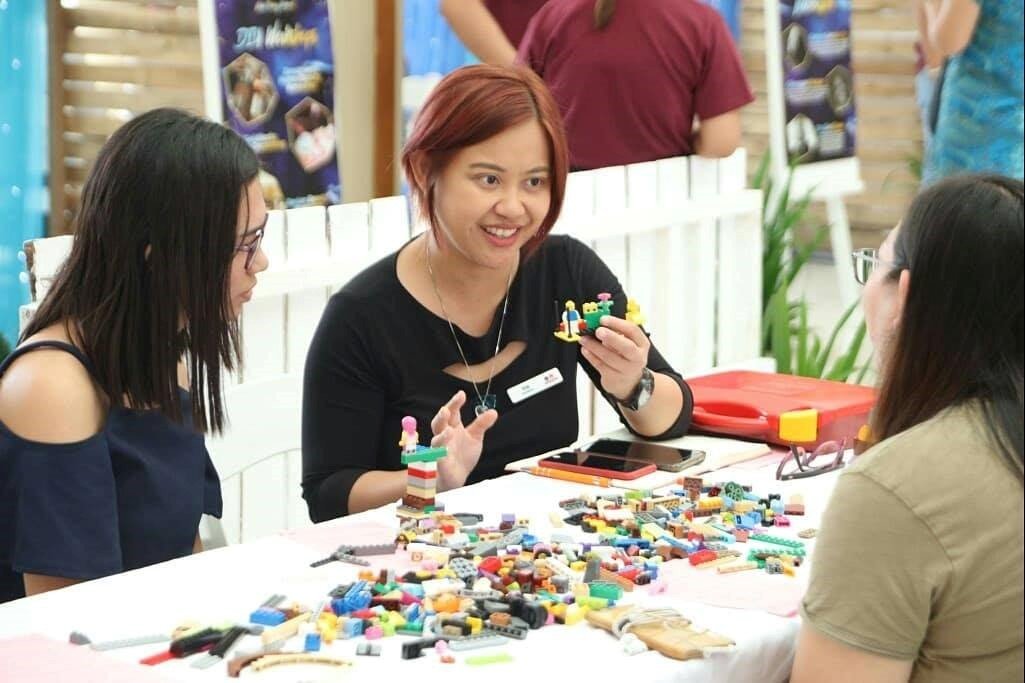 According to the Lego website, Serious Play is a facilitation methodology that fosters creative thinking for businesses using Lego bricks. Serious Play participants work through imagined scenarios with Lego constructions.  Based on Lego's research, this kind of hands-on, minds-on learning helps deepen their participants' reflection process and support effective dialogue within teams.
Aside from conducting Serious Play sessions for organizations, Ina has adopted the same process to help individuals and couples make sense of the present and visualize their future. She calls her meetings "Lego Life Builds." Upon being asked a series of questions, participants create Lego sets, or "builds," that describe how they would imagine their answers would be.
"Visualization is a powerful exercise," Ina shares. She likens Life Builds to a dream board, a tool that helps visualize one's future and make choices based on their life goals. "(Similar to a dream board,) the builds represent the future you want to achieve. If you do it in 3D, it's more effective that way."
Putting the Pieces Together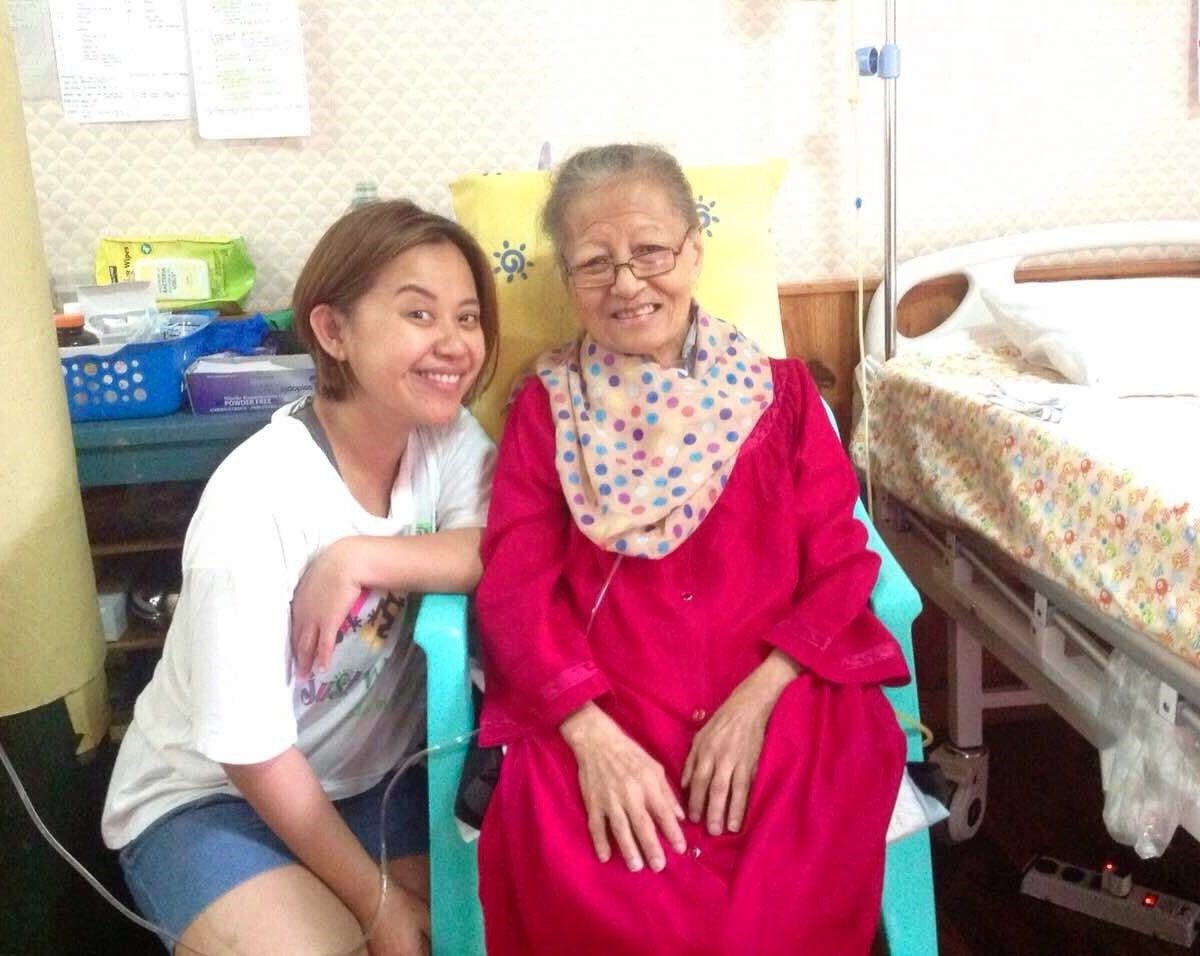 Ina's journey with Life Builds began while she was taking care of her mother, Pat, who was battling a chronic illness for over 20 years. In one hospital confinement, Pat had difficulty speaking.  Ina thought of asking her mother to communicate by creating builds. With the assistance of a nurse, Pat created different builds based on Ina's questions: "How do you see yourself?" and "What do you want to become?"
In one of her builds, Pat expressed her desire to be able to walk again. The next day, she was able to do so, after being bedridden for two weeks. Ina saw the potential of creating builds from this incident. Pat had an intention, put her mind to it — and she was able to achieve it.
One family discussion involved Pat's funeral arrangements. Instead of making her choose between having a burial or being cremated, Ina asked her mother to build what she would describe as a "happy death," and Pat was able to decide how her physical body would be laid to rest.
Ina recounts this story in each Life Builds session she conducts. "I ask questions about specific intentions," Ina shares. "Whether it's to answer a difficult question, a need to manifest a personal vision, or choose a specific path to take, I use Life Builds to help people piece their answers together through play and story-telling."
Brick by Brick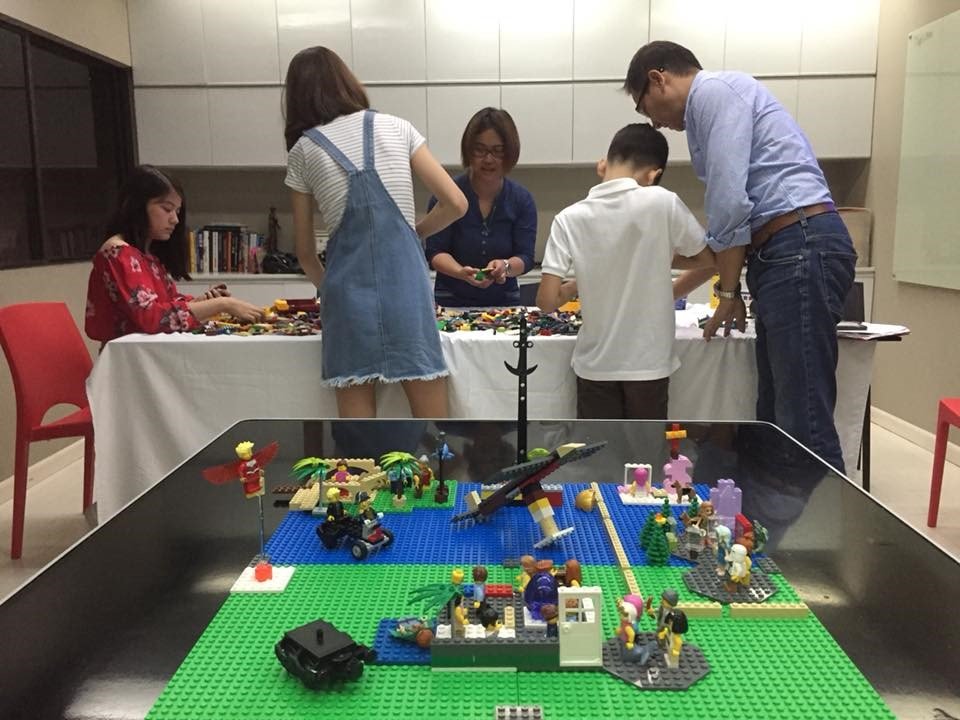 Participants in Ina's Life Builds sessions have had experiences in making clear decisions and specific goals come to reality after meeting with her. "I had a client who was a single mother, and wanted to be promoted," Ina recalls. "She was juggling all her commitments in her family and her work, and she couldn't let go of one."
A session with Ina proved beneficial for her. "After her Life Builds session, my client realized that she needed to start delegating chores to her eldest child, to be freed up from tasks at home." The session with Ina also clarified her goals and gave her specific steps on what she needed to do. "My client got back to me after a few months, to report to me that she is now a unit manager in her workplace and that she is overseeing three people in her team."
Ina encourages her clients to "play hard and play from the heart" to find the answers they seek. "Sometimes, my sessions take hours because I want them to narrow it down." She recognizes her role as someone who helps form people's stories and discover the paths they need to take.
The Heroine of Your Own Story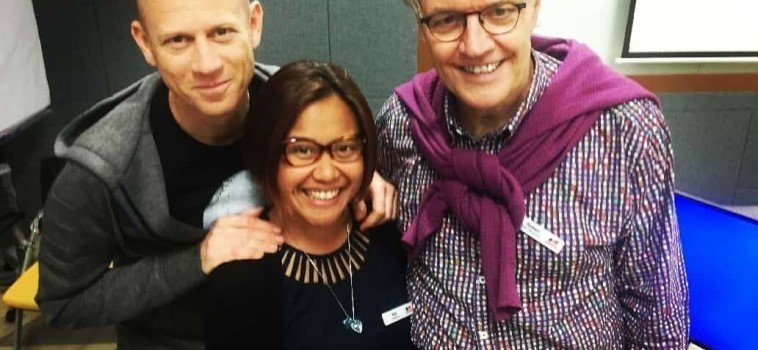 According to Ina, times of deep change and challenges have molded her to be kinder and bolder.
"I am lucky to have mentors, coaches, family, and friends who helped me make sense of what I was going through." Her conversations with them helped her dig deep into her soul and find clarity into who she was: the heroine of her own life story.
Through Life Builds, she invites people to do the same.
By creating safe spaces for people to tell their stories, Ina encourages people to find healing and meaning in the stories of their lives, choose their own adventures, and be the heroes of their own stories.
Karess Rubrico
If she's not writing, Karess reads, paints, laughs with her friends, or takes photos of stray cats. Currently, she holds a healthy obsession for washi tape and bullet journalling.