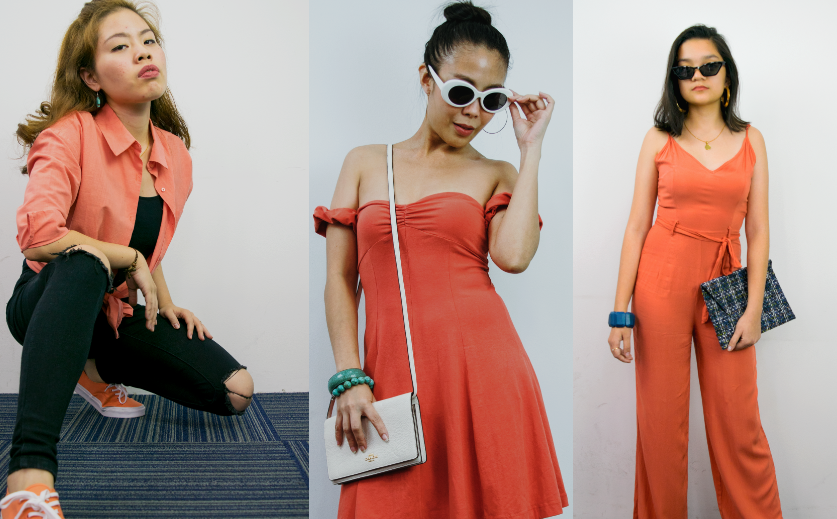 It's official: the Pantone Color Institute has announced that its color of the year for 2019 is Living Coral, also known as PANTONE 16-1546. According to Pantone, Living Coral symbolizes our desire for playful expression.  It describes this vibrant and ultra-feminine color as "an animating and life-affirming coral hue with a golden undertone that energizes and enlivens with a softer edge."
Well, we don't know all about that "life-affirming" bit. But we are loving this shade. And we think this saturated orange based with a golden undertone would make a great addition to your 2019 wardrobe.
Here are several stylish looks to inspire you to rock Living Coral.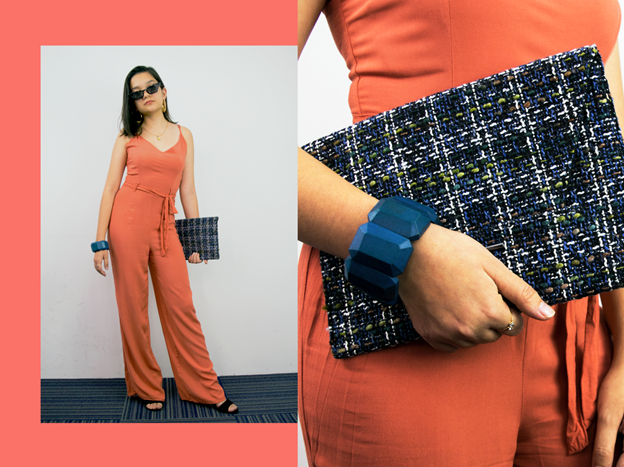 An easy way to wear the Pantone 2019 is to don a long jumpsuit in a coral shade. Here, M's navy weaved clutch bag and a chunky wooden stretch bracelet completes her look. The pattern and the color add contrast to her jumpsuit. Her black vintage cat-eye shades and gold hoops made her look like a true girl boss.
For this look, Pam wears a little cold shoulder dress, which is perfect for a day-to-night look. She pairs her dress with a white sling bag and Kurt Cobain-inspired sunnies. Her turquoise bangle and beaded bracelets add a pop of contrast, too. This shade of coral complements her skin tone really well.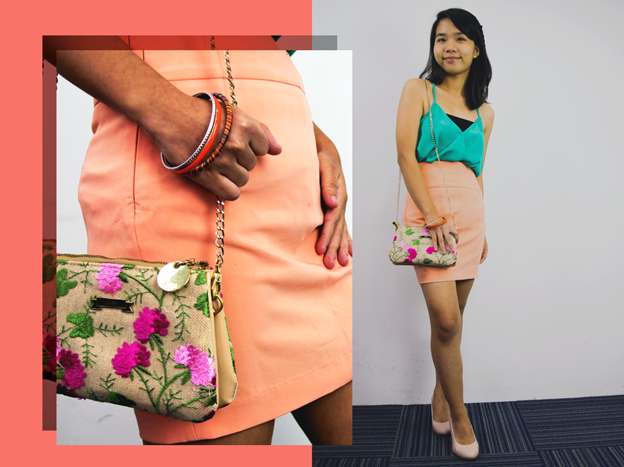 If you're opting for color blocking, sea foam green is an excellent choice. This combination, with its pastel hues, can bring out your sweet personality. Here, Chryss is wearing a camisole top tucked into her pencil skirt. With dainty accessories and soft pink pumps, you can definitely wear this outfit to work.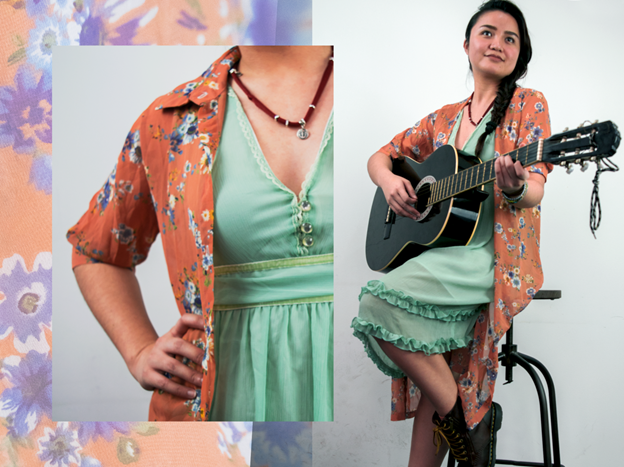 Channel your inner Phoebe Buffay with this outfit ensemble. Pauline wears a floral long sheer shirt in a coral shade over a seafoam flowy dress. As a contrast to this soft look, Pauline wears a pair of dark brown high top Dr. Martens.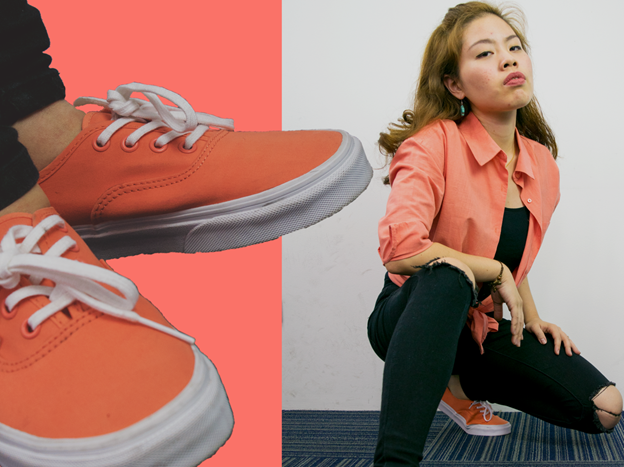 Wearing the Living Coral shade doesn't have to be too feminine. Here, Ashley stays casual with a coral long sleeves shirt over an all-black ensemble. She finishes her look with a pair of Vans in coral hue and dainty drop earrings in turquoise.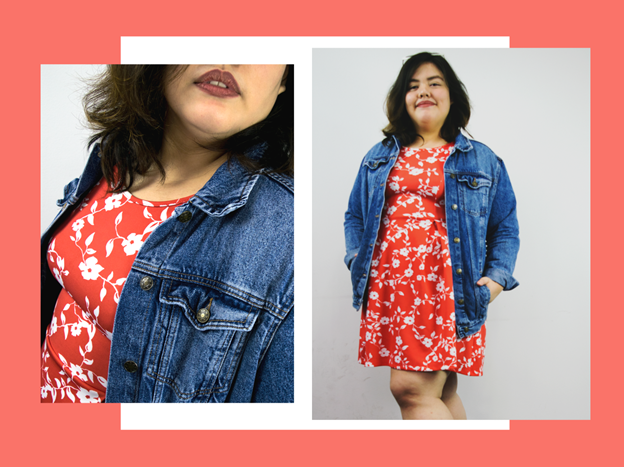 Another option to a casual look is a fun printed dress.  Justine wears a princess-cut dress underneath a denim jacket, perfect for the cold, rainy season. You can dress up this daytime style by putting on a pair of strappy stilettos or heeled ankle boots; lose the denim and grab a clutch for a night on the town.
The 2019 Pantone of the year can be versatile. It seems like it's too bright of a color to wear for work; but paired with the right pieces, this year's stylish palette can be office-proper. You can also showcase the warmth and vibrancy of coral with cool colors. And you can grunge up its feminine tone with dark colors, chunky shoes, and bits of leather.
Share us your stylish take on coral on our Facebook page.