Many brides-to-be have been there: planning the guest list, ordering bridesmaid dresses, worrying about the floral décor, hiring a photographer, food tasting, and deciding whether to have separate locations for the reception and the ceremony–among other things.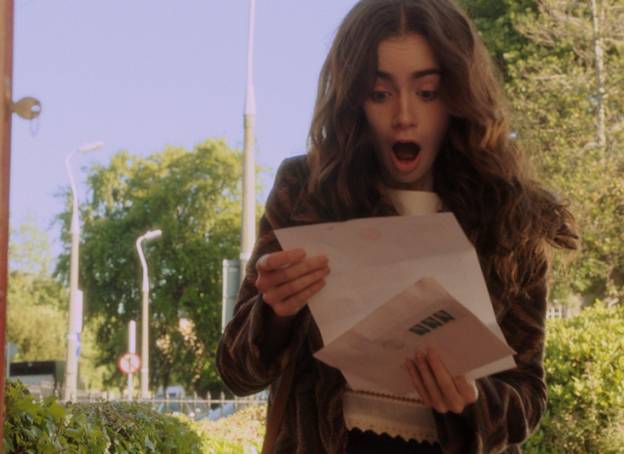 You may not notice it, but you'll slowly turn into a bridezilla with all that stress and frustration, as your big day gets closer. Perhaps everyone around you is already giving you some serious advice, be it your mom, your aunt or your BFF.
It's no secret how difficult it is to come up with cool ideas. This is where watching movies come in handy. It may not be the first thing that would come to your mind when you're planning for your wedding day, but films are a perfect source of inspiration: from vows and décor to your wedding dress. Here are five wedding-themed movies to draw inspiration from:
1. The Big Wedding
One thing you'll learn from this 2013 movie is that you can do your vows privately. Just the two of you. Sneak out from the ceremony for a moment and party with the guests afterwards. The Big Wedding is all about having messed-up parents, and inviting them to the wedding made the special day a bit challenging yet exciting. So, bride Missy (Amanda Seyfried) and groom Alejandro (Ben Barnes) decided to stay away from the crowd even for a while. Though your family may not be as big and extreme as that of the Ben and Missy's, it's a lovely idea to declare your love and commitment with just the two of you.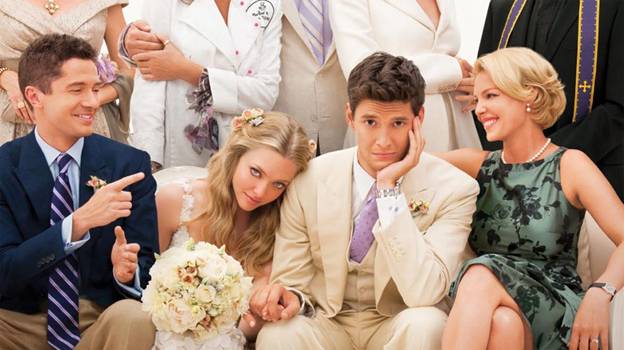 2. About Time
This movie will prove that you don't always have to wear white. You can choose a wedding dress with shades of mint green, purple, light blue or blush pink. You can also go for red just like when Mary (Rachel McAdams) tied the knot in About Time. Pick a color that will give you a fresh and romantic look–you can forego tradition and choose whichever color you want! After ll, it's your Big Day.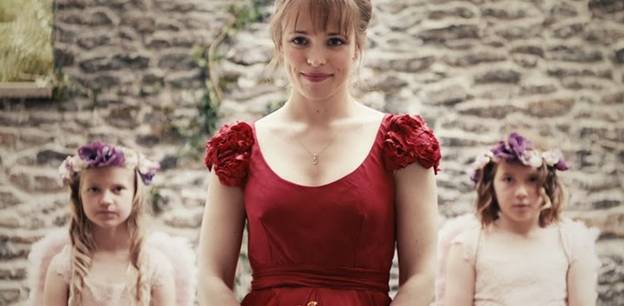 3. I Love You, Man
Have you ever wondered what would happen if neither your mom nor dad could walk you down the aisle? Perhaps just the thought of it can make you lock yourself in your room and cry. Have no worry, though. If you still want an escort and make your day feel special, you may want to call your bridesmaids to do the job. They will be more than glad to help you.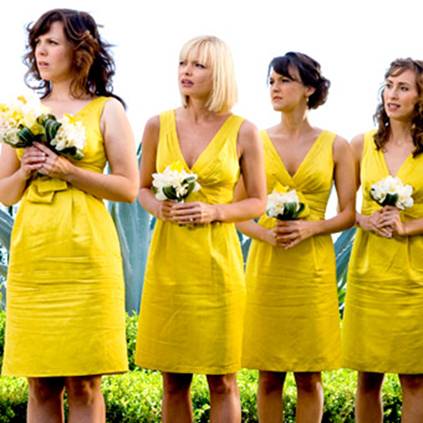 4. Wedding Crashers
This film won't only make you laugh but also teach you how to go to extreme lengths when it comes to wedding planning. Apart from telling you to fight for what you love, the comedy Wedding Crashers could give you inspiration on how to throw an awesome wedding reception.
5. Sex and the City
Need fashion inspiration for your wedding? Turn to Sex and the City for ideas.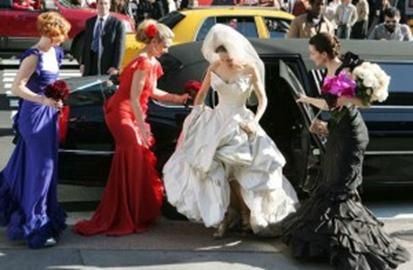 These movies can surely make us cry, laugh, wonder, worry and understand many things about handling a relationship. But, there's more to it than that. Chick flicks and romantic comedies can also teach us how to organize a fabulous wedding.
Wileene Olimpo
Wileene is a writer and gamer who graduated from UST with a degree in AB Journalism. She has a passion for dancing, listening to good music, and watching heartbreaking movies that make her cry her eyes out. Keep up with her thoughts, opinions, and adventures here.