Okay, weddings are expensive. That's already a fact. But that doesn't mean that brides-to-be should limit themselves when it comes to planning their own wedding. Here are budget-saving tips to help you save some money that won't compromise the quality of wedding you are aiming for.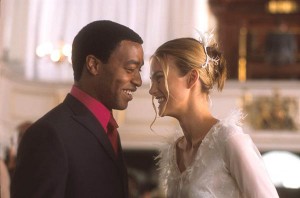 1. Reserve ahead of time.
When we say "ahead of time," we meant years before the wedding date. Since wedding suppliers increase their rates annually, it'll be best if you are able to get the rates from two years ago for your wedding now. This tip is best for the big expenses like venue and caterer. For example, if your wedding date is next year, lock down your suppliers' rates by booking them this year. It is better if it's done earlier in the year, actually. But more importantly, aside from the money you'll be saving, you'll also ensure that your date and venue is already secured. Don't forget that there are a lot of events (not just weddings) that could coincide with yours.
2. Get creative and take the DIY route.
Want personalized decorations and souvenirs? Instead of getting a supplier to customize them for you, why not do it yourself? Enlist the help of your family and friends in creating table numbers, table decorations, and souvenirs by doing a little arts and crafts. You can even opt to save some money on flowers and have pretty paper and fabric flowers. Check your list of wedding must-haves and find out if there are some that you can just DIY.
3. Know when spending is getting out of hand.
We all have a fantasy of what our wedding will be. But sometimes, fantasies should just stay just that. Especially, when you're on a budget. Make sure to prioritize what your wedding really needs. Do you really need to come in on your wedding riding a horse? Do you really need to have six-foot wedding cake? Do you really need to hire Beyonce (Yes, we all need that but we all know Beyonce's busy)? If your answer is no, then cross that off the list. Find a cheaper alternative, and go with that one.
4. Make concrete decisions.
Saving money is not all about getting discounts and paying less. It's also about making sure your money is not wasted. In this case, making firm and concrete decisions about what you want in your wedding is important. Most of the suppliers will ask for reservation fees to be paid up front. If you are not yet sure about that supplier, don't pay the fee. Even if it's just a few measly pesos. The point is, if it's not something that you want to reserve right away, it's not what you want for your wedding. So save yourself from reserving multiple suppliers (just to secure your date!) and simply, spend money on the suppliers you actually want and will have.
Whatever type of wedding you'll have–Church or Civil, be ready to spend some money. So, make sure to start saving up. Happy wedding planning!
Lorey De Guzman
Lorey is a small girl with a big appetite for love, life, culture, and food. Yes, most especially, food.