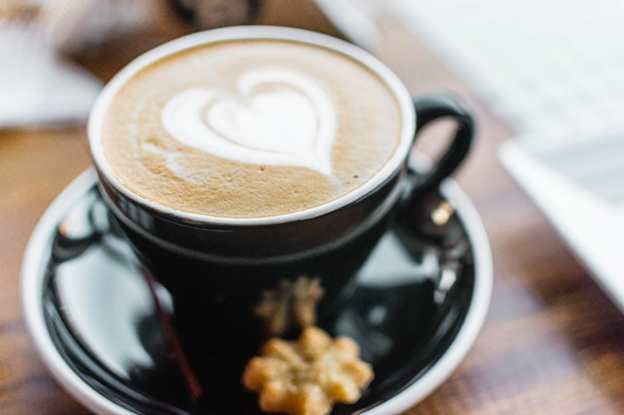 Picture snuggling up in a comfy seat by a window; book in hand, a cup of coffee on the table, raindrops trickling down the window, Coltrane in the background. There's nothing more comforting than being holed up in a cozy café as the wet season rolls by.
You can recreate this scenario at home, but there's a unique appeal and atmosphere to cafés that draw people in. It's the perfect setting to step back a little, have your favorite hot beverage, or get stuff done at your own pace.
Unfortunately, not all coffee places can perfect this experience. Some joints get too busy or packed during the day. If you want some peace and quiet without having to wait for a seat or outlet for your computer, your regular coffee chain may not be the best option.
There are other places, though, that not only offer good coffee, but also excel in setting the right ambience to cozy up during a rainy day. We've rounded them up for you.
SGD Bodega
Teacher's Village, QC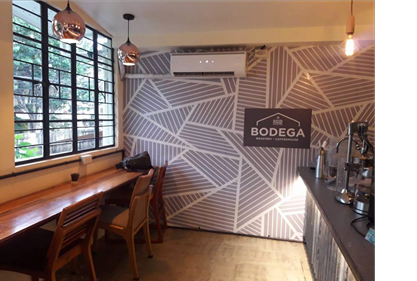 This place takes the top spot for me. SGD Bodega is an old house turned coffee shop and school located in Maalalahanin Street, an unassuming neighborhood a few blocks away from the bustling Teacher's Village food scene. From the outside, the place doesn't look much. Low steps lined with foliage and a small coffee tree named "Libby" lead to the main door. Inside is a loft-style seating area reminiscent of an ancestral home but with a modern touch, with high ceilings, skylights, and casement windows. The floor space is small, but it doesn't feel cramped inside at all. If you want a quiet space to study, there are more seats upstairs, right next to the coffee lab and school where the owner Rich Watanabe trains aspiring coffee connoisseurs.
The café serves coffee from Sagada, which features a woody aroma, hint of caramel, and a full body – perfect for my taste. The pastry and appetizers are a must-try, too. With its discreet and comfortable ambience, high-quality coffee, and affordable prices, SGD Coffee is definitely a perfect hangout place to rouse your senses on a gloomy day.
Legazpi Village, Makati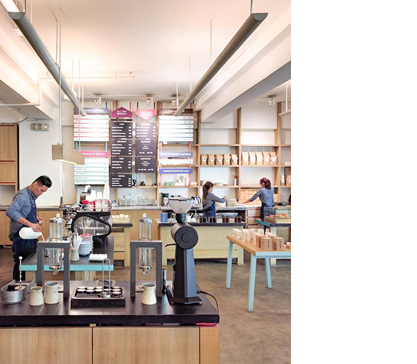 When a coffee company advocates for raising the quality of coffee in the country and offers courses, expect to have an experience like no other. Yardstick Coffee, an almost hidden coffee shop/school/HQ along Esteban, gives Starbucks, The Coffee Bean and Tea Leaf, and Tim Hortons a run for their money.
Inside, you'll instantly feel that the place is more than a physical space, it's a concept. While the company is more known for selling coffee, machines, and equipment, its Concept Coffee Bar offers a comfy place to unwind and stay warm on a rainy day. The floor-to-ceiling windows let the natural light pour in but the place still feels cozy.
I prefer sitting beside the windows; it's the perfect spot for reading a book, working, or people-watching. If your budget allows, you can stay here for as long as you want, try their different coffees and selection of pastries, pasta, waffles, rice bowls, and breakfast meals. Or learn a thing or two about coffee by observing the baristas or asking them. The bar is exposed for a reason.
Craft Coffee Revolution
Broadway Avenue, New Manila
Katipunan Avenue, QC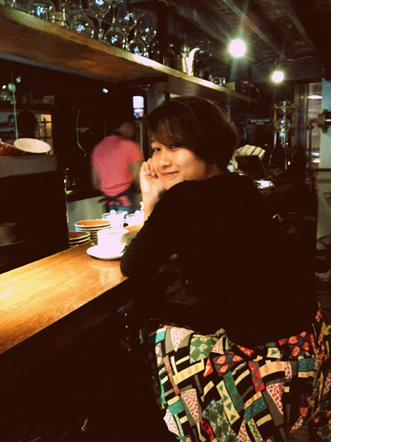 One of the first artisan coffee havens in the metro, Craft Coffee Revolution is a peaceful escape from the frenzy of Broadway Avenue, Tomas Morato, and Timog. The moment you step inside, you are greeted by the invigorating aroma of freshly-roasted coffee via a futuristic-looking Yang Chia roaster. If you want to learn a thing or two about coffee, I recommend sitting on the espresso bar. You'll see how master baristas whip up specialty brews and espresso-based masterpieces by hand.
I first visited the place in 2014, two years after the coffee shop opened, and I'm glad it has carried out its mission to bring together a community of coffee lovers and encourage people to invest in specialty coffee.
Today, the café maintains its appeal – a quaint, a slightly cramped coffee shop with a big message. Its branch in Katipunan is also worth visiting. It boasts a more airy and spacious layout, with more seats and hidden nooks for studying and snuggling up on rainy weekdays.
Common Folk
Katipunan Avenue, White Plains, QC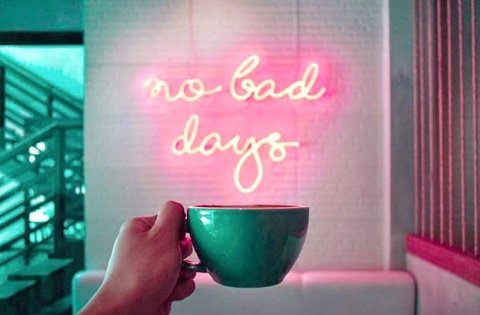 Common Folk is a comfortable and welcoming place offering specialty coffee and delectable sandwiches, toasts, and pastries. If you're having a bad day and you've cancelled all your plans because of the weather, visit the place instead. The place promises "no bad days" and "good things ahead," and it delivers on both.
The aesthetic is clean and modern, a blend of wood, steel, and concrete, succulents here and there, and mood lighting to set the scene. The menu is nothing fancy, though. Just plain, good coffee and scrumptious food pairings all at reasonable prices. It's the perfect neighborhood café for those lazy, rainy weekends.
Coffee is such a special beverage; it stimulates the senses, fuels creativity, and simply awakens your spirit no matter the season, at any time of the day. But if you're a rain-loving introvert like me who constantly craves the scents and sounds of a coffee shop, these hidden cafés have all the qualities you seek.