[video src="https://www.youtube.com/watch?v=YTGw94yYD9U"]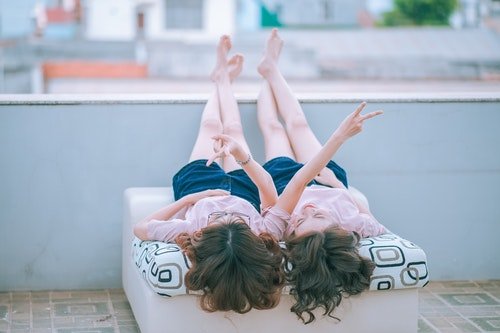 If you're like me and you keep track of the international days observed by the United Nations, then you might be aware that the International Day of Friendship is just around the corner. Happening on July 30, it is a special day to appreciate the friends you've made and those who've stayed by your side through the years.
Here's a short but sweet list of songs for the different types of friends you have in your life.
For the Friend Who Grew Up With You: "A.M." by One Direction
https://www.youtube.com/watch?v=XuFHyYgW76I
Many people will groan and moan when One Direction becomes the topic of conversation. But I say give their later albums a chance, and you'll realize they aren't stuck in the bubblegum pop phase that is What Makes You Beautiful.
The British boy band's song "A.M.," a special track on the deluxe version of their fifth album, is the perfect song for the friend who's been with you since you were a kid. The relatively slow track has pretty straightforward lyrics ("You know I'm always coming back to this place / You know I'm always gonna look for your face," croons Harry) that make you miss your childhood pal.
For the Friend Who Makes Everything an Adventure: "Youth" by Troye Sivan
Youth, according to the dictionary, refers to that period between childhood and adulthood. It connotes so much more than that, though. When you're with the people who make you feel light and invincible, who's to say you aren't feeling youthful?
"We've no time for getting old / Mortal body, timeless souls / Cross your fingers, here we go," sings Troye Sivan on his 2015 single "Youth." The song emphasizes joy, naivete, making mistakes, getting lost, and being OK with it  — because, someday, you will learn from it. And isn't that what true friendship is about, having fun and learning together?
For the Friend Who Experiences Everyday Struggles With You: "2! 3! (Still Wishing For More Good Days)" by BTS
"Let's only walk on flower paths — I can't say that / Let's only see good things — I can't say that, either / That only good things will happen and that it won't hurt anymore — I can't say things like that. I can't lie like that," the Korean septet's leader RM reminds you from the get-go.
OK, so maybe "2! 3!" is a song written for fans of BTS, who the boys fondly call ARMY. But it is also a gentle reminder to everyone that nothing in life is perfect. It is a clear message that not everything will turn out the way you want them to, but a friend who stands by your side no matter what can make even your worst days better.
For the Friend Whom You're in a Long Distance Relationship With: "You've Got A Friend" by James Taylor
Carole King is the original writer of "You've Got a Friend" and it was on her 1971 album Tapestry. But it was the James Taylor rendition that hit the Billboard Hot 100 on the same year. Regardless of whose version you prefer, however, the message remains simple.
"You just call out my name / And you know wherever I am / I'll come running to see you again," talks about a friendship that disregards geographical borders or any other thing that physically separates you from a close friend. It talks about friends who may not constantly be communicating but who are always ready to reach out to each other.
For the Friend Who is Exactly Like You: "A Friend Like You" by Andy Grammer
It might be odd to be exactly like someone, to think and act and feel the same way as they do. These similarities make a great foundation for lifelong friendship, though. You have someone who understands you on a level that not many people do.
For this type of friend in your life, Andy Grammer's "A Friend Like You" is the perfect choice. "Right from the start, couldn't pull us apart, it just works / Nobody else ever gets me as well on this earth," the song begins. And the chorus ends with a Very Important Question ™: "Like the sun and the moon, all the best things comes in two's / What would I do without a friend like you?"
For the Friend Who is Your Polar Opposite: "FourFiveSeconds" by Rihanna, Kanye West, Paul McCartney
We all have that one friend who is our total opposite, who pushes us to our limits, and who seems to be more concerned about getting their point across than protecting your feelings. They may get on our nerves sometimes, but they offer a fresh perspective that we just might need.
Rihanna sings, "And I know that you're up tonight / Thinking, "How could I be so selfish?" / But you called 'bout a thousand times / Wondering where I've been." This is a perfect example of how, even when our closest friends disagree with our choices and decisions, they will always be watching our backs.
For the Friend Who Has Crossed Over to the Other Side: "I'll Be Missing You" by Diddy, Faith Evans, 112
Puff Daddy (or Diddy, if that's the name you're more familiar with) sampled The Police's "Every Breath You Take" for the song "I'll Be Missing You," a tribute to his close friend The Notorious B.I.G. whose death shook the rap world. It is a meaningful tribute that is relevant to every person who has lost a close friend.
When you feel down because of a dear friend who has passed on, just remember these lyrics: "Life ain't always what it seem to be / Words can't express what you mean to me / Even though you're gone, we're still a team." You may no longer have the chance to enjoy your friend's company, but they will always be in your fondest memories.
More Doesn't Always Mean Better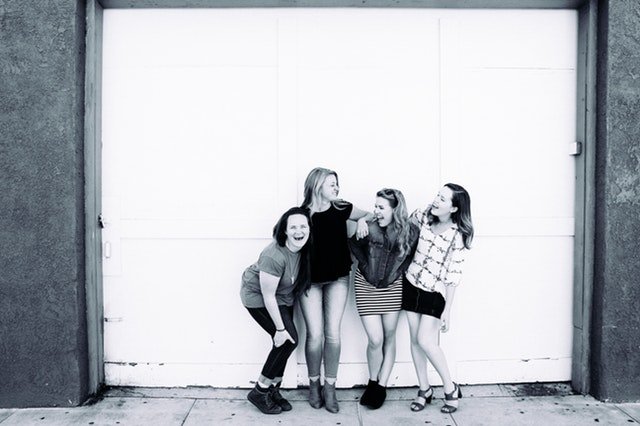 Many young people think that having more friends means being a better person. I admit, I thought the same way when I was in grade school. But, as time goes by, I realized that friendship is all about quality, not quantity. It doesn't matter if you only have a handful of friends as long as they are people who you can confide in and trust with your life.
Having said that, I hope you enjoy listening to this Spotify playlist that celebrates your Ride or Die.