Katrina Tankeh
Writes, eats, and dances with an incomparable vigor but is…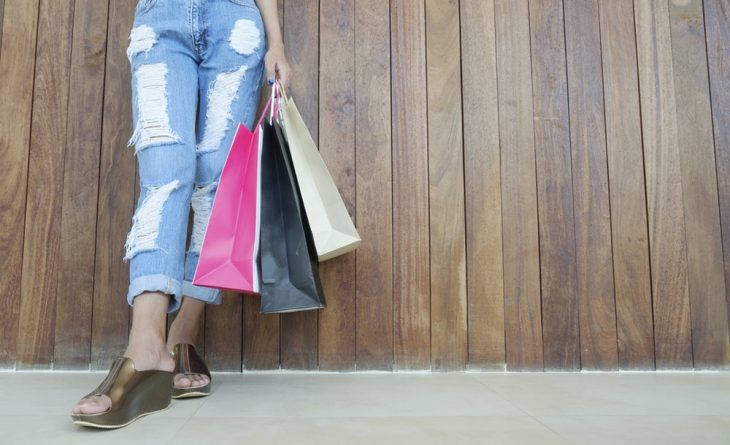 I'm no stranger to ukay-ukays. In fact, if I may be mathematically inaccurate, around 75% of my clothes are from thrift shops, be it a hole-in-the-wall store along Alabang-Zapote or an online boutique on Instagram.
I could spend the entire afternoon in an ukay-ukay shop despite the asthma attacks I get afterwards (bring a mask if you can!). I find intense pleasure in browsing racks upon racks of secondhand clothes – it's just like digging for treasure.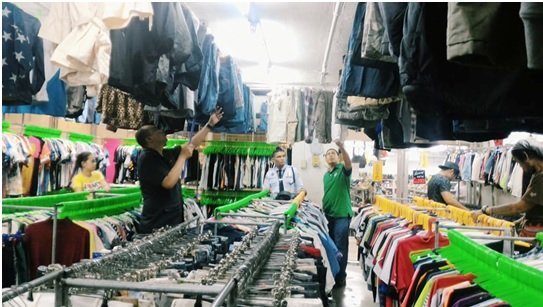 These are the three main reasons I shop at secondhand stores:
It's cheap. If I look hard enough, I could bring home seven articles of clothing with my Php500. I can even find branded items for a portion of its price (I once bought a Banana Republic Dress worth Php7,000 for only Php90).
I don't support fast fashion. There are many controversies surrounding fast fashion brands, and I would rather wear nothing than hand them my money. It's a small act, but I believe one person can make a difference.
I want to make less waste. Fast fashion stores make more clothes than the world can consume. A lot of unused, old, and poor-quality clothing gets thrown in the trash. And where does it go from there? The landfill. By buying thrift clothing, I reduce the amount of textile waste that ends up in piles of garbage.
For New Year's Eve, I decided to buy my outfit from an ukay-ukay, but with a challenge. I gave myself 30 minutes to look for the perfect pieces. Considering the amount of time I devote to shopping for clothes at ukay-ukays, I knew it was going to be hard.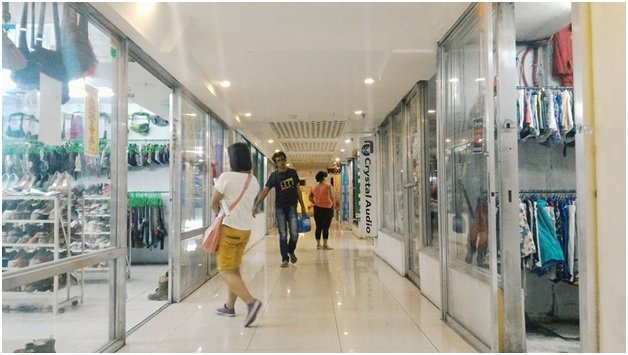 Where I Went: Makati Cinema Square
Makati Cinema Square (MCS), famous for its pirated DVDs and cellphone shops, is also a favored hub for the ukay enthusiasts. A wide white building along Chino Roces Ave., Legazpi Village, MCS isn't hard to spot. Walk around for two minutes, and you will have seen around five ukay shops waiting for you.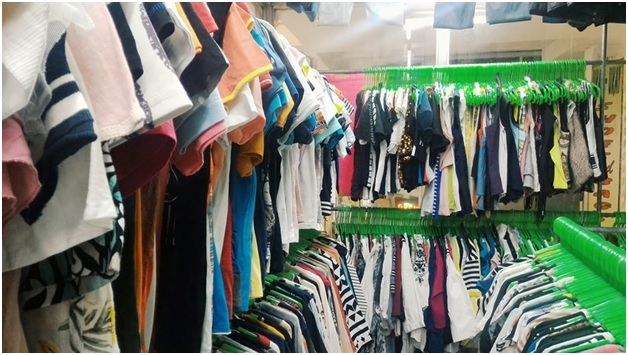 I started the timer the moment I entered a shop to the right of MCS's entrance. It wasn't difficult finding the pieces I liked in the store because this particular ukay-ukay was very organized. Sleeveless tops were all on one rack while long dresses were in another.
One trick that made shopping easy for me was having a plan. Before shopping, I knew I wanted something red (it's my favorite color) and that I wanted a skirt that I could also wear to work after I've used it for New Year's Eve. I kept an eye out for fabric quality and texture, given how cramped the racks are at ukay-ukay stores.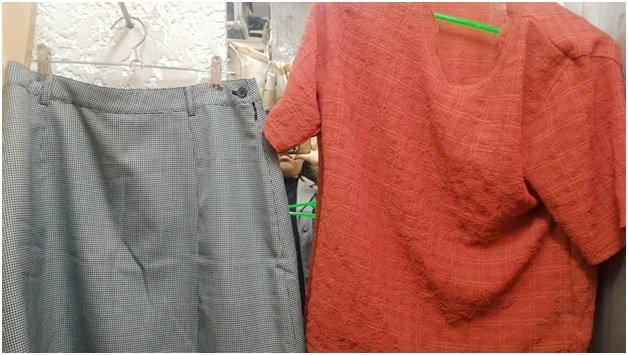 And this is what I ended up with. I picked out a houndstooth-printed high waist skirt (Php150) and a red mesh top (Php100). They were pretty pricey for regular thrift stores, but since I was really impressed by their quality, I got them anyway.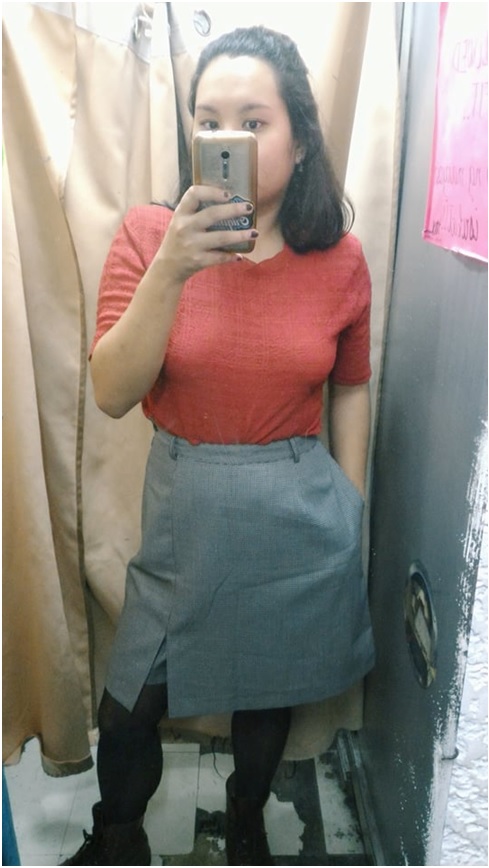 This is a photo of me trying on the two pieces. I was happy with what I got – they suit my style and fit me perfectly (not bad for 10 minutes of browsing!)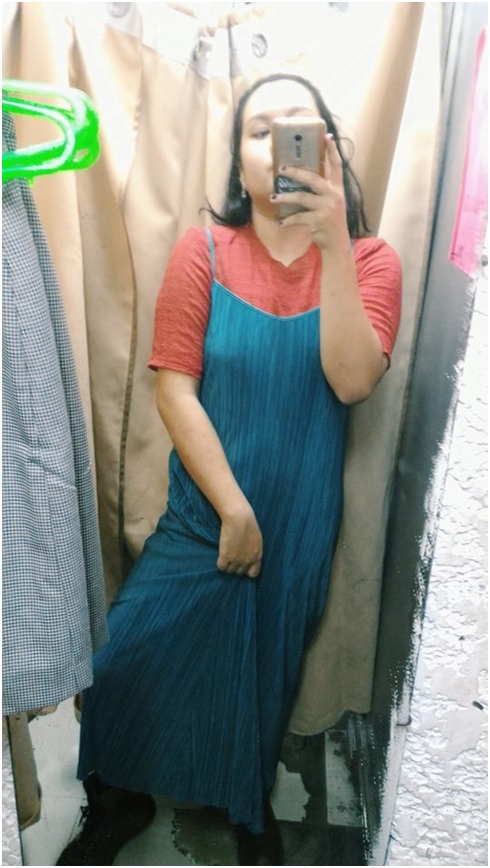 Since I had around 15 minutes left on my clock, I ran to the nearest section (which was the rack of dresses) and grabbed the brightest thing I could see. I found a teal-colored maxi satin slip dress that, again, fit nicely. It was Php200, boohoo, but worth it! I might wear this for New Year's Eve instead of the skirt, because it's more festive.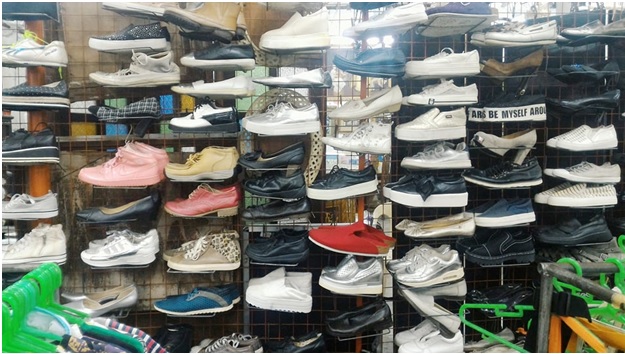 I'm a little disappointed I didn't have enough time to buy shoes or bags, but I did look around (without purchasing – I don't cheat!). I saw hundreds of boots, heels, and sneakers that girls with smaller feet than me would love. And all for an affordable price!
I wish more people bought from ukay-ukays. I know it isn't the cleanest place to buy clothes from and the fitting rooms aren't as fancy, but my best pak! outfits were all thrifted. Price tags don't dictate style. You just have to be willing to get your hands a little dirty sometimes, and the hard work will definitely be worth it.
Katrina Tankeh
Writes, eats, and dances with an incomparable vigor but is only really good at one of those things.