Jules Ruizol
Jules' main passion lies in performing, whether it's singing, dancing,…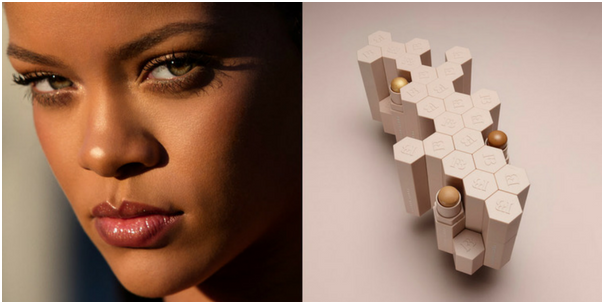 I do not claim to be a makeup expert, and I am still on my journey to discovering and experimenting what works for my skin. Nonetheless, I love wearing makeup and playing with it.
My favorite thing about makeup is how therapeutic the process can get. I like taking my time with it, especially with the eyebrows and eyeliner. I like how I can also mix and match colors and see what works for my skin through trial and error.
The Quest for the Perfect Foundation
The trickiest trial and error process in my makeup journey happened with foundation. It took so many years for me to figure out how to get the foundation right. When I started experimenting with makeup in college, I paid the least attention to it. I would either skip it or use whatever my mother had in her kit. But at the height of my obsession for K-Pop and Korean culture, I bought BB creams from well-known Korean cosmetic brands. None of the experiments were successful.
All of the shades were too light for my medium morena skin tone.
I gave up on foundation and skipped it from my makeup routine. I returned to my quest for a perfect drugstore foundation for my skin, but I ended up being disappointed with shades that were too light or too dark for me. I felt like I had to adjust to whatever's available, and that should not be the case.
The Right Shade — Finally!
As someone who has been disappointed with foundation many times, I did not buy into the hype of Fenty Beauty immediately.
I finally caved in and decided to buy online from Sephora. Valued at P1,950, it is important to get your shade right the first time. I cannot afford to pick the wrong shade, so I enlisted the help of my friends. I ended up with the Pro Filt'r shade #270, which is a medium warm tone.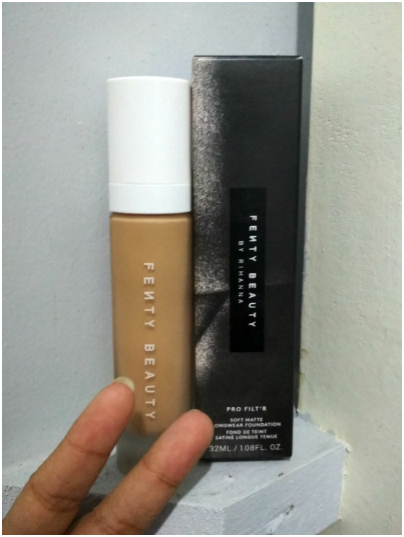 When I first swatched it on the back of my hand, I panicked because it looked lighter than my skin tone. But as soon as I put it on my face, it blended so well and became a part of my skin.
But is it Really Longwear?
Now that I have proven the skin tone promise of the Pro Filt'r foundation, I decided to put its staying power to the test. As someone who always spends the weekend anywhere but at home, I thought I would go on an adventure and test the Pro Filt'r foundation.
Morning
I got ready at around 9 AM and did my usual morning skincare routine of cleansing, toning, moisturizing, and putting on sunscreen. My morning moisturizer doubles as a primer so my foundation may have a little boost from it. I only used one pump of foundation for medium coverage for each of the sections on my face: cheeks, the T-zone, and jawline. I also used a beauty blender to apply the product.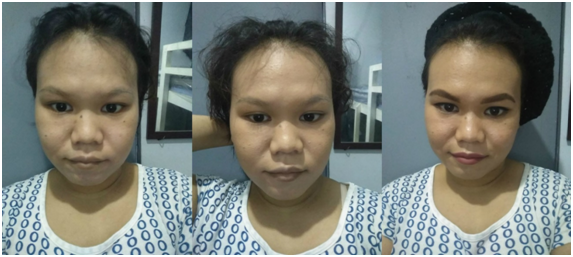 At 10 AM, I was done with my look and walked under the sun from Makiling St. in Makati to the Starbucks branch near Mapua. I stayed there for brunch and worked on a few digital artworks.
Afternoon
My beloved date arrived at 2:30 PM, and we left Starbucks for "Summer Komikon 2018" in Bayanihan Center in Pasig.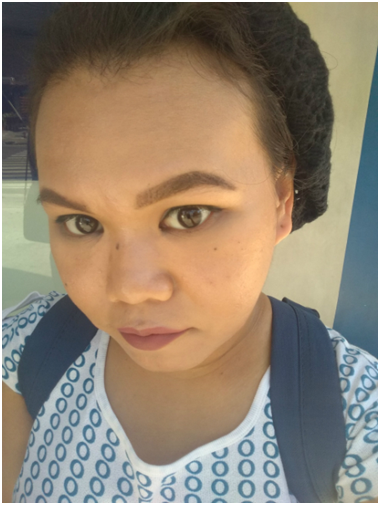 We struggled to get a cab under the heat of the summer sun, and I was starting to sweat. I could feel my pores opening up and cracking my makeup; but when I checked my mirror, my foundation was still on point. We arrived at Bayanihan Center around 3:30 PM and immediately went to browse through all the booths, said quick greetings to some local comic artists, and bought awesome comics and other merchandise.
We went out for a quick bite across the street. It was a few minutes past 4 PM, and the sun was still blazing hot. After our early dinner, we walked from Bayanihan to Boni Station and waited for a bus to my next destination. By then, my sweat was already overpowering my makeup. To my surprise, the Fenty Beauty foundation was still intact.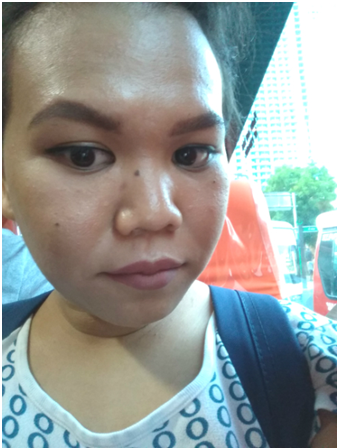 Evening
I got off at East Avenue and walked from Matalino Street to a café in Maginhawa to continue working on some art. By 9 PM, I continued my travel and rode a jeepney from Philcoa to my best friend's place in San Mateo, Rizal to stay for the night. I arrived at my destination at around 10:30 PM and checked my makeup for the last time before taking it off.
The foundation "lost" to my sweat.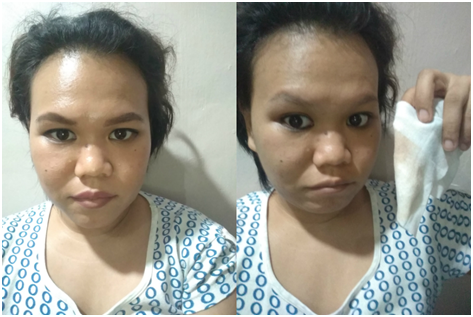 The Verdict
Considering that I only did a medium coverage, the Pro Filt'r foundation's staying power lasted for more than eight hours. Imagine if I had gone full coverage.
Fenty Beauty's Pro Filt'r Soft Matte Longwear Foundation is a good choice. I highly recommend it to anyone who is looking for a long-lasting foundation that matches their skin tone and can withstand the scorching heat (and everything else that comes with commuting) across Manila.
Jules Ruizol
Jules' main passion lies in performing, whether it's singing, dancing, or acting. Her music preference ranges from obscure indie bands to addictive KPop acts. She balances being girly and geeky with her obsession with makeup and tabletop games. Wes Anderson is the only director that matters.