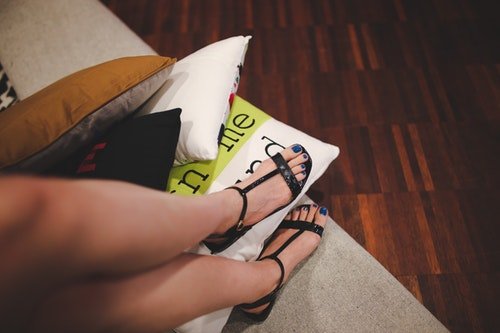 The holiday sales and 13th-month pay bring out the shopaholic in all of us. Shop 'til you drop, as the saying goes.
A long day of shopping for yourself and your many pamangkin will undoubtedly leave your feet feeling sore. Pampering your poor, unfortunate soles don't have to be too complicated.
Whether you're up for a full spa session at home or just a quick massage to ease the pain, we've got you and your feet covered.
Put Your Feet Up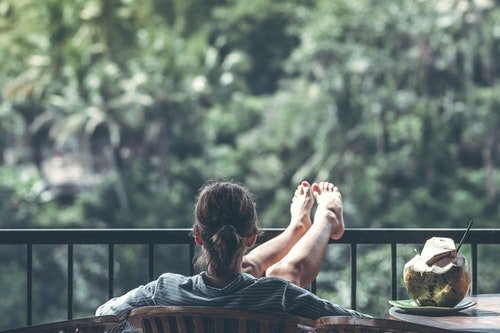 "Itaas mo yang binti mo."
Those are always my mom's first words to me whenever I complain of leg cramps and sore feet. And it works.
Putting your legs up encourages healthy circulation. This eases the soreness and stiffness of your muscles after a day of walking around the mall. It also reduces swelling and lessens your risk for developing varicose veins.
No matter how tired you are, it's easy to lie on your bed and prop your legs on the wall. You can also lie on the sofa and prop your legs on the sofa arm.
Indulge in a Foot Soak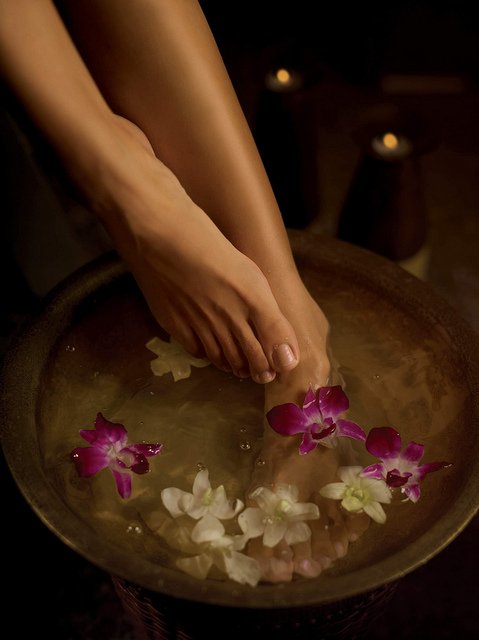 Foot spas are easy to do at home. All you need is five to 10 minutes, a shallow basin, warm water, and some essential oils to soothe the soreness.
You can also raid your kitchen or bathroom vanity for alternatives to essential oils.
Warm milk and water foot bath will rejuvenate your feet and make it look younger. You can also try a Listerine foot soak to cure dry, cracked heels. A Listerine bath can help treat athlete's foot, too.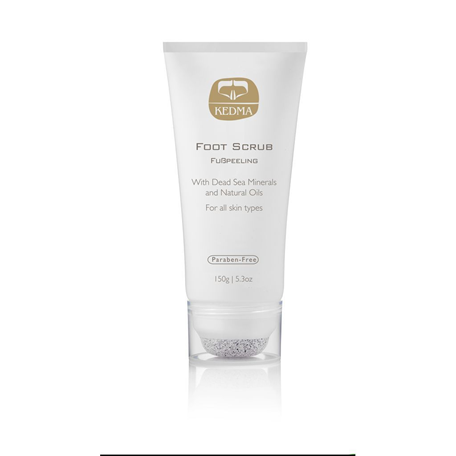 Exfoliate Your Feet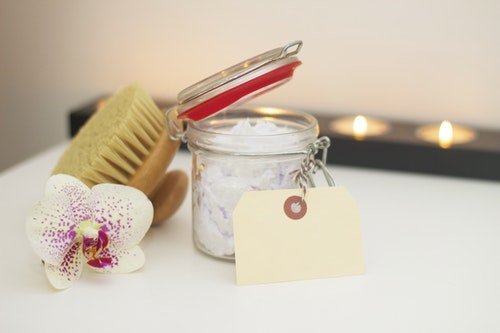 Use a loofah, foot file, or pumice stone to exfoliate your feet. It's best to do this after a relaxing foot bath as your skin is much softer. It's easier to buff off the dead skin and calluses for cleaner and smoother feet.
See Also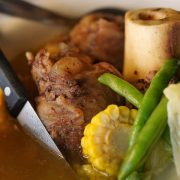 If you're too tired to go through with a foot soak, don't worry. You can still exfoliate your feet with a gentle foot scrub. Simply massage it gently to your damp feet and rinse afterward. Use a foot emery board or foot file with the scrub for a more thorough exfoliation.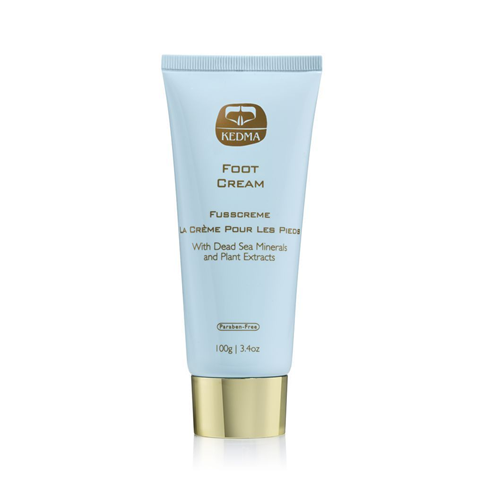 Get a Gentle Foot Massage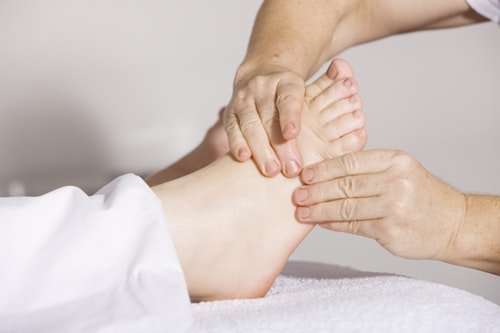 Use a generous amount of hydrating foot cream or lotion to massage your feet. Gently rub your foot starting from the ankle to the tips of your toes to improve circulation. This will help your feet recover faster from the strain of walking all day.
When massaging your foot, focus on the arch, bridge, and balls of your feet. Use your thumbs to apply light pressure as too much can irritate already sore spots.
Alternatively, you can use a small round object, like a tennis ball, to massage your feet. After applying the foot cream, place the ball under your foot. Roll it around using your feet until you find a sensitive spot. When you find one, press down gently and hold it in place for three to five minutes.
The next time you go on a shopping spree, spare some time for a post-shopping foot spa session at home. Your feet work hard for you so remember to show it some love and care.