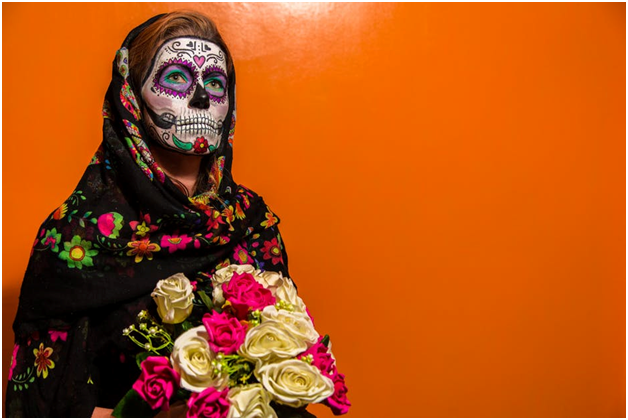 Halloween is THE season for the wildest, scariest makeup looks. Chances are you used extra long-lasting, mattifying, and waterproof makeup to paint on a scream-worthy makeup look.
After a fun night of wearing heavy makeup, your skin deserves some extra TLC.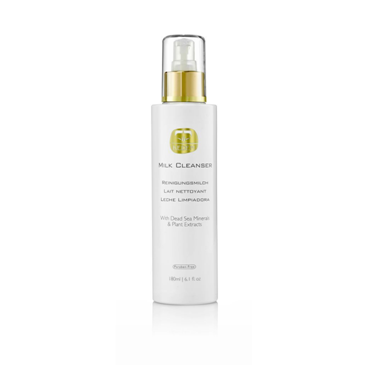 Step 1: Remove your makeup
Double cleansing is a sure-fire way to wash off every bit of your makeup.
Use an oil-based cleanser or makeup remover first. This will break down even the most stubborn mascara or eyeliner. After that, use your trusty facial cleanser. Pro tip: wash your face upward and outward for a deeper cleanse.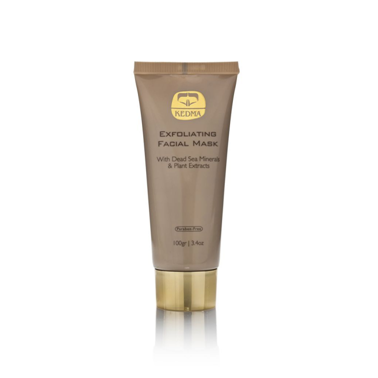 Step 2: Get exfoliating
Layers of makeup means clogged pores and breakouts. An exfoliating facial mask or scrub not only takes care of that but also gets rid of dead skin cells. This helps boost your skin's cell turnover for soft, smooth, and glowy skin.
You can make your own exfoliating scrub; it's easy enough. Try a simple coco-sugar facial scrub (1 tbsp coconut oil + 2 tbsp sugar) or a coffee and brown sugar one (3 tbsp coffee grounds + 1 tbsp brown sugar + 1 tbsp olive oil).
You can even make more and package it nicely to give as gifts or to earn extra cash!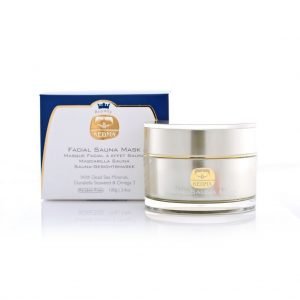 Step 3: Steam your face
Steaming your face for a few minutes helps open up your pores. This preps your skin to absorb any skincare products you put on later.
Simply boil water and pour it into a wide bowl. Lean over it with a towel over your head to cover the sides and keep the steam in.
For some two-in-one skin care, try Kedma's Royalty Facial Sauna Mask. This creamy mask has self-heating properties to open your pores and remove impurities. It's rich in antioxidants and Dead Sea minerals that soften your skin. The mask's blend of natural oils also helps restore your skin's elasticity.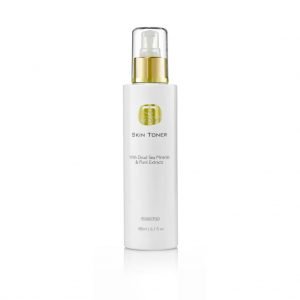 Step 4: Soothe your skin with a toner
Your skin will likely be more fragile after a multi-step cleanse. The right toner soothes your skin and brings back its natural pH level. Best of all, it helps your skin absorb other products so you'll get the most each treatment.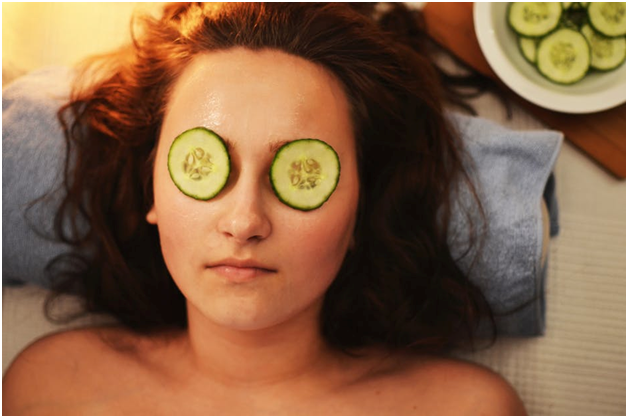 Step 6: Hydrate and moisturize
Revive your skin with some heavy-duty hydration. Facial oils pump up your skin's hydration. Marula oil is great for those with dry skin while tea tree oils are perfect for oily skin. A one-minute face massage when you apply the oil helps reinvigorate your skin, too.
Lock in the moisture with your favorite cream moisturizer. This seals in all the other skincare steps you did while replenishing your skin's moisture levels.
Halloween isn't the only holiday that can take a toll on your skin. As the Christmas season nears, your schedule will probably be filled with parties and reunions that will have you putting together more amazing makeup looks. Always let your skin recover after wearing heavy makeup. Your skin (and future self) will thank you for it.