Nyj Verdadero
Web content writer. Mother to a cat named Fatty and…
[video src="https://www.instagram.com/p/BL_X-jcjJKU/?utm_source=ig_embed"][video src="https://www.instagram.com/p/pRmolwlnKE/?utm_source=ig_embed"][video src="https://www.instagram.com/p/BoUWJalFP18/?hl=en&taken-by=arianagrande"][video src="https://www.facebook.com/GMAEncantadia/photos/a.120844571618760/336290543407494/?type=3&theater"][video src="https://www.facebook.com/jessicasoho/photos/a.1589866391287527/1883364441937719/?type=1&theater"][video src="https://www.instagram.com/p/BohjltolO8w/?taken-by=violetchachki"][video src="https://www.instagram.com/p/BodMeY5jFfv/?taken-by=vandervonodd"]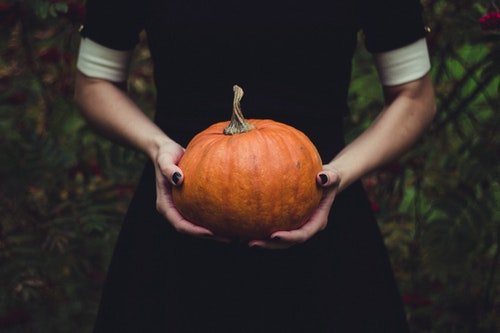 This Halloween I am betting that the party you will go to will have people dressed as Valak, Marvel and DC characters, Disney princesses, zombies, witches, demons, and fairies.
Pretty remarkable stuff, right?
But who can blame us? The adult Filipino Halloween scene is still in its baby stages. But we can change that. This 2018, let's make Halloween funnier and scarier.
Whether you choose to go hardcore and prepare with the help of SFX makeup artists or make a last-minute costume, what's important is that you choose a costume that tickles the mind or awes with the details.
Here are some ideas that can help you up your Halloween costume game:
1. Unleash the Punny Pilipino within You
From Twitter to Facebook's comments section, you can easily see how Filipinos are full of wit. Show how witty you can be with your own punny costume.
Take inspiration from IG user davidhydefierce rocking her 7-11 costume.
Or these guys being total potheads.
For the witty 7-11 look, you can easily buy a nightgown online and bring 7-11 staples; while for the pothead costume you can just take your mom or grandma's plastic pots or flowers.
2. Stay Current
Halloween is the perfect time to dress like your favorite series character or celebrity.
What better way to show you're a strong woman than go as June Osborne from "The Handmaid's Tale" clad in her Gilead-assigned clothing? Her red coat is easy to DIY with a piece of fabric and her bonnet can be made using thick white paper.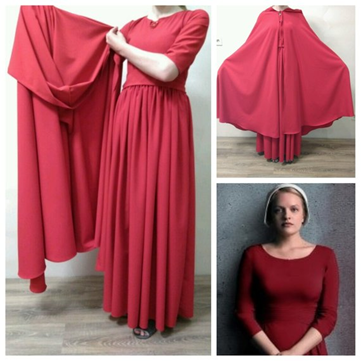 You can also be a pop sensation and go out as Ariana Grande. It's easy to copy her look. Sport a high pony, give your eyes wing tips, wear a choker and find a sexy dress. For this exact look, you'll need a black tube top and skirt and an oversized jacket.
3. Go Pinoy Pop
American pop culture isn't the only source of fun Halloween costume ideas. For girlfriends who want a cohesive theme for their costume, you can go as Encantadia's Sang'gres.
You can also be funny, and make your costume a reference to events that had Filipinos bawling with laughter like that one time Jessica Soho tried to buy Tamagoyaki and accidentally said in Japanese "I am an egg?" instead of saying "Is this an egg?".
You can dress like the famed reporter with tamago around your costume.
4. Go Political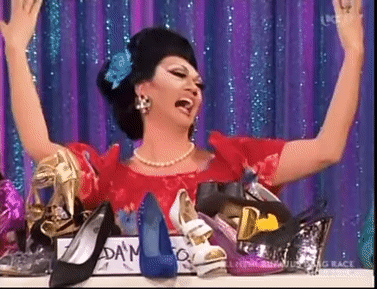 Channel Imelda and wear your hair up, put on a Filipiniana dress, preferably red, and accessorize. The more outlandish you get, the more realistic you'll appear.
Dressing up as Mocha Uson is even easier. If you have long hair just flat iron it, if not you can find a wig. Then, throw on a black leather jacket, use thick eyeliner and you're done.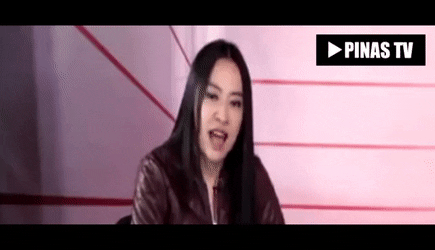 5. Let Your Rainbow Flag Fly
Halloween gives you the excuse to be whatever you want for a night. So if you're a lover of Ru Paul's Drag Race or just a lover of anything beautiful, why not be a drag queen for a few hours?
You can be the drag perfectionist and style icon Violet Chachki. Her hair and makeup are always impeccable and her outfits are divinely couture.
If you want to go to the darker end of the drag spectrum, you can take inspiration from Vander Von Odd, The World's First Drag Supermonster. Vander's looks are always eerily beautiful that even if you're a bit scared, you can't look away.
Halloween is one of the best times of the year to let your creative juices flow. Dressing up and seeing your friends' reactions is just part of the fun. For an epic night, choose a costume that is equally unforgettable. Nyj Verdadero
Web content writer. Mother to a cat named Fatty and a basil named Herby. Dreams of going off the grid and running an animal shelter with her wife.