Mai Porras
Pint-sized Pinay. Writer by day, mermaid by night. Loves coffee,…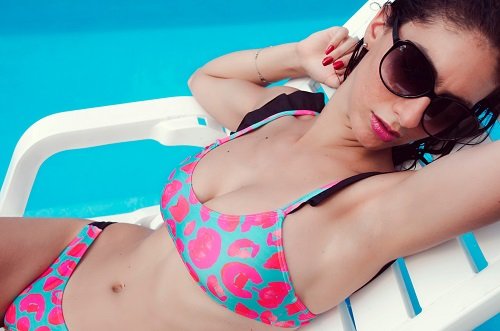 A dark groin or singit is unsightly, at the very least, and a bummer to the self-esteem, at worse. It may make you feel self-conscious about getting wax treatments or hitting the beach in a bikini.
Some of the factors that make the bikini area darker are:
Dry skin
Medication, e.g., oral contraception
Skin pigmentation disorder
Hormonal imbalance
Another potential cause would be: the fabric of your undies.
Fabrics = Friction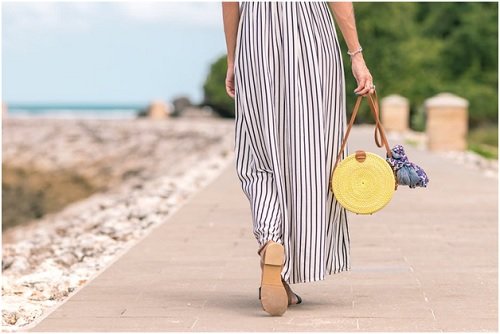 Compared with the skin in the rest of your body, the area around your groin is thinner, and therefore, more sensitive.
This means that even the slightest friction from your undies can cause abrasion, which could then lead to permanent discoloration. Tight underwear irritates the groin area and forms patches. While these patches start red, they will soon turn into a darker, or even black, color – yikes!
Your choice of underwear material can help you maintain a flawless bikini area or keep you from hitting the beach in a skimpy two-piece — forever.
Experts advise to steer clear of synthetic materials and to save silk for special days. Silk and synthetic fabrics, such as polyester, nylon, rayon, and spandex are non-breathable, which increases the likelihood of retention and trapping of moisture. When moisture is trapped, yeast or bacterial infection may occur, and skin irritation may ensue.
Inner-Thigh Approved Synthetic Fabrics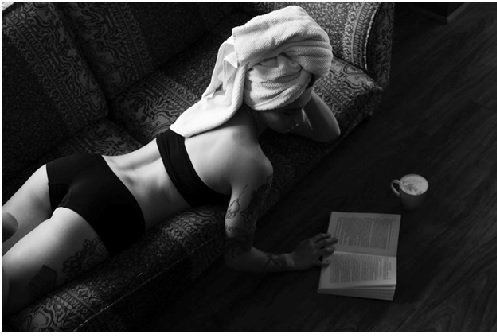 Breathable, natural fabrics, such as cotton and linen, are recommended. But if the goal is to take friction and chafing out of the equation, you want to steer clear of super-absorbent fabrics that bunch up, get heavier, and produce more fabric once they get wet from sweating.
The truth is synthetics aren't all bad. The secret is to look for synthetic materials that can't absorb sweat.
Here are some materials that may help soothe irritation in the inner thighs (tip: you can also use them in other chafe-prone areas, such as the armpits and chest).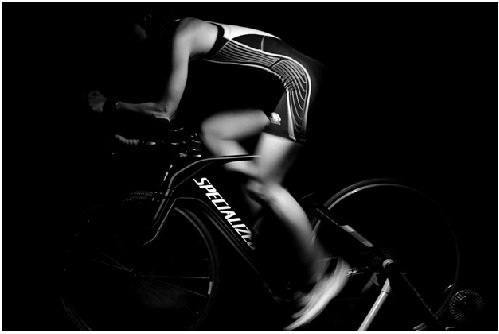 1. Mesh
Keep the dreaded chub rub at bay by throwing on some moisture-wicking mesh undies. Some stores offer moisture-wicking mesh undies that specifically catch moisture and prevent chafing.
2. Neoprene
When you're going on a run or cycling, neoprene pants can be your best bet. These create a protective wall around the thighs, which restrict movement. You can also wear neoprene undies daily, but make sure to look for ultra-thin ones that are specially designed to stay unnoticeable underneath your clothes.
Chafing can be painful, and to some extent, maddening. But it's totally beatable. If you're not the type to sweat buckets, natural cotton undies are your best friend. But if you're likely to sweat, stick to moisture-wicking synthetics, or synthetic blends with a cotton-lined crotch.
Mai Porras
Pint-sized Pinay. Writer by day, mermaid by night. Loves coffee, elephants, and the old book smell. Adoptive Mom to Churro, Laya, Alab, Chelsea, and Ivory, who all have four legs.