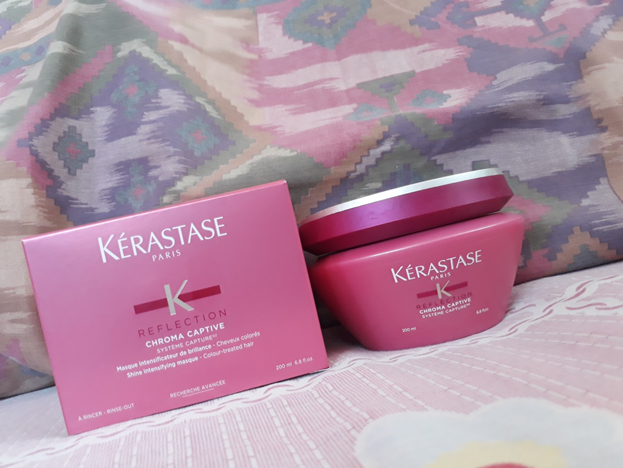 I no longer know what it's like to live with black hair. Since I graduated from high school, I've been coloring my crowning glory in shades of dark red, brown, or blonde.
If you love coloring your hair, too, you know what the feeling is like. The change of hair colors is always a welcome change. But this change is not without its set of cons.
You know the story: if you color your hair one too many times, your tresses will experience damage. Hair goes typically dry, brittle, and dull after every dye job. If you're into bleaching as well, you strip the hair of its nutrients, which makes it susceptible to more breakage and even fading.
For someone who loves to color their hair, this poses a dilemma.
To begin with, I have super dry hair. The coloring makes it even drier. As a result, it looks dull on some days. Since I can't seem to give up on my need for hair coloring, I started looking for a helpful product.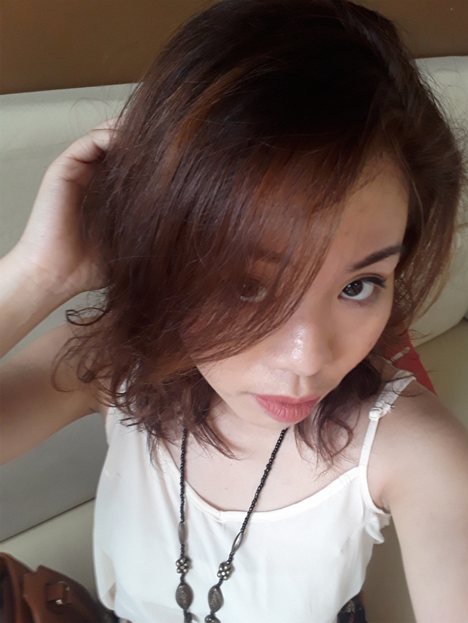 Fortunately, beauty brand L'Oreal has a solution: the Kerastase Reflection Mask Chroma Captive.
What You Need to Know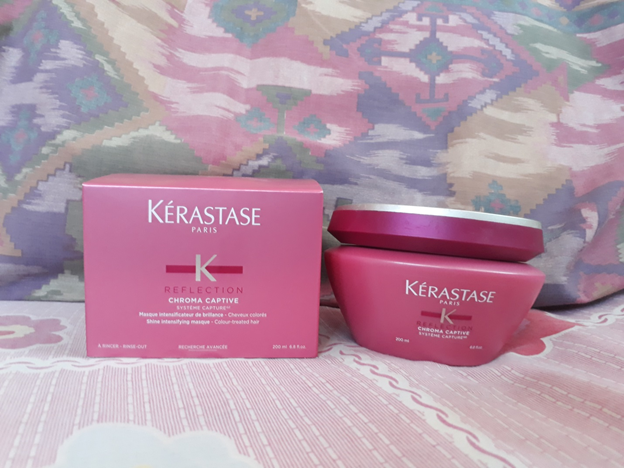 Kerastase Reflection Mask Chroma Captive is the perfect product for color-treated hair. According to the company, this hair mask keeps your locks in good shape while protecting it from premature color fading and anti-oxidant aggressors.
The mask also does the following:
Provides UV protection
Polishes the hair fiber for maximum shine
Captures the hair fiber's pigment to prolong the color
Reduces color fading by 33 percent to 50 percent
The Packaging
The hair mask comes in a pretty pink tub, which is travel friendly. Sadly, it doesn't come with a spatula. You'll have to scoop the product with your fingers.
Texture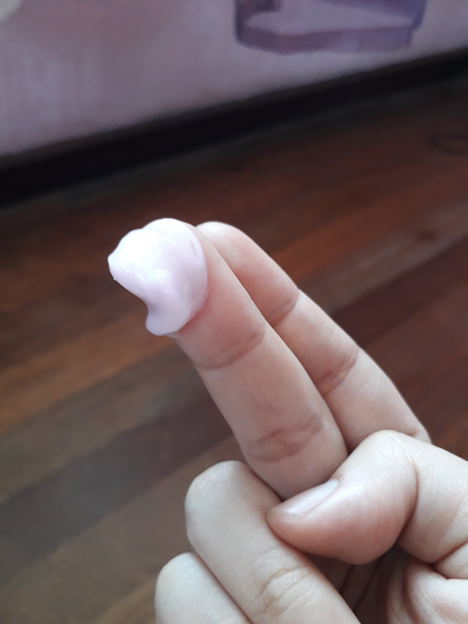 Similar to its packaging, the mask has a light pink color. Its consistency is neither very runny nor thick; it feels like regular conditioner. It also has a faint floral scent that is not too strong.
How Do You Use It?
To use the product, apply a quarter-sized amount to washed and towel-dried hair. Massage the mask through from the roots to the ends; use the flats of your hands. Also, focus on the most sensitized areas of your hair. Once you've covered all of your hair, leave the mask on for five to 10 minutes and rinse thoroughly after.
Use the mask once every two weeks.
The Effects
Like any other beauty product, this one did not guarantee instant changes. My hair did not instantly feel slippery like it does after I use conditioner. After air drying it, however, my locks did feel silkier and softer to touch. My hair still feels a little rough, but the mask helped a little, especially after I used it twice a month.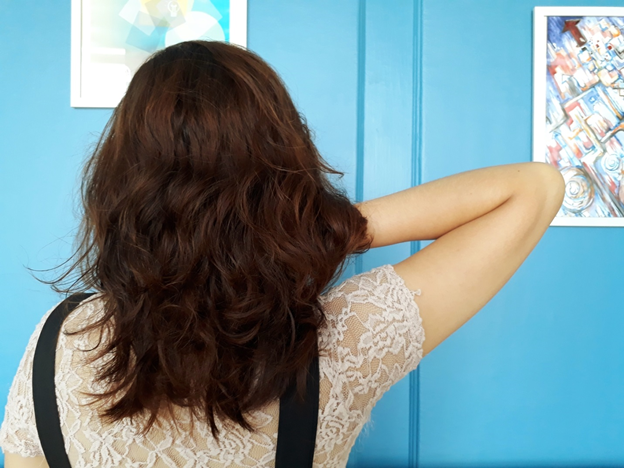 I've read other reviews claiming the product straightened their naturally wavy locks. In my case, it made it even curlier. I also liked how my colored hair shined under natural light. You can see the golden brown foxiness better — all thanks to the mask.
I'm not saying the mask possesses instant magic. For the best results, you'll have to use it regularly twice a month. So far, however, it seems like a nice addition to my regular hair routine.  It might be a little pricey, but if you're looking for a good product, I'd recommend this one.
Ashley Petallano
Ashley is an awkward potato in love with words, Kpop, and corgis. She spends her free time dancing like one of those balloon things you see in malls.