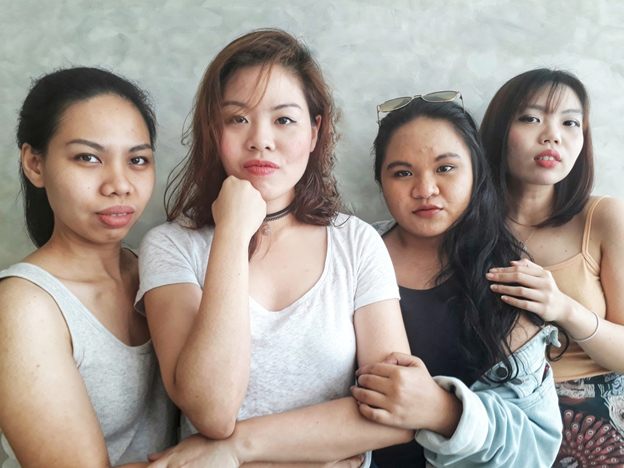 A month ago, Maybelline sent us nudes — and it's not the kind of nudes you're thinking of.
The popular makeup brand challenged the Modern Filipina girls to its #16DayWearNudeChallenge and sent us the Inti-mattes Collection, which contained 16 wearable nude shades. Its buttery-soft formula delivers a vibrant color payoff and leaves a velvety finish.
According to Maybelline, each pigmented shade is "sure to flatter all types of Filipina skin tones."
That got us wondering.
Personally, I think nude lipsticks are a hit or miss. Some of them make me look dead; others transform me into a Korean-looking Barbie. My MF girls shared the same sentiments.  So when Maybelline sent us these nudes, we put them to the test.
Does the Inti-mattes Collection really flatter ALL types of Filipina skin tones? We tried it out for you.
Our Skin Tones
Jay: "Brown, never white."
Jay is the typical morena beauty. She has a cold undertone, which means some shades of pink will work well on her skin.
Ashley: "The right kind of putla."
My friends always call me out for being too white for their sakes. I do have fair skin, but I have a warm undertone. Not all pinks suit me. My skin looks better with warmer shades (e.g., red, brown, and orange).
Karol: "Medium; kinda tan, medyo yellow."
Similar to Jay, Karol is also a morena beauty. Similar to me, she has a warm undertone. Karol rocks warm colors like red, orange, and brown.
Taz: "I think I'm on the pink side, which my friend called 'cold tone.'"
Taz is the classic Snow White pretty. Our friends say we have the same skin tone, but we really don't. Like Karol, she has a cold undertone. The pinks that don't look too good on me work well on her.
The Shades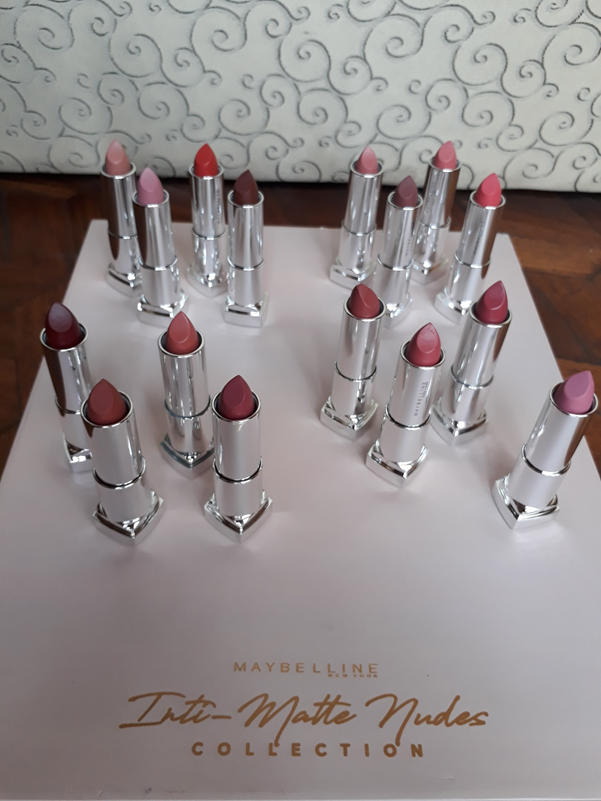 DARINGLY NUDE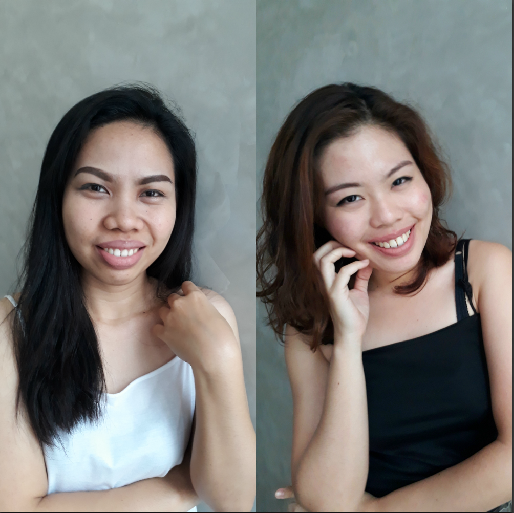 Jay: "I can wear this every day. It brings enough color to my lips. Also, it doesn't make me look ill."
Ashley: "This shade doesn't make me look too pale. In fact, it's the right kind of pink. It's the type of pink my warm skin tone accepts."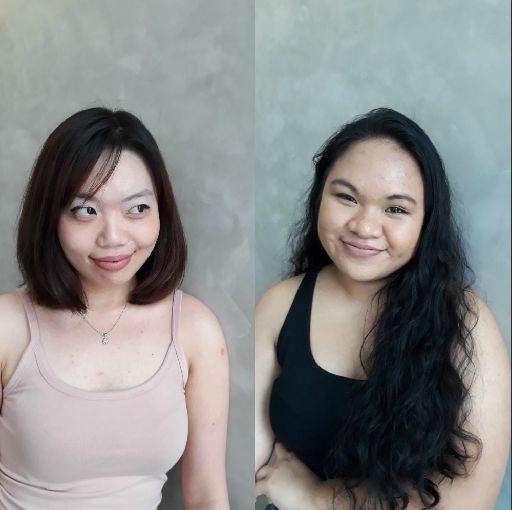 Taz: "This shade won't fit you unless you're Karol. It's one of those Beyoncé signature lipstick shades that otherwise look very bland on an average person. Then again, Beyoncé looks good in everything ."
Karol: "I look like I just woke up after a fever. It looks too nude, almost as if there's nothing on my lips. It's alright. Pweds na, I guess."
JUST A TEASER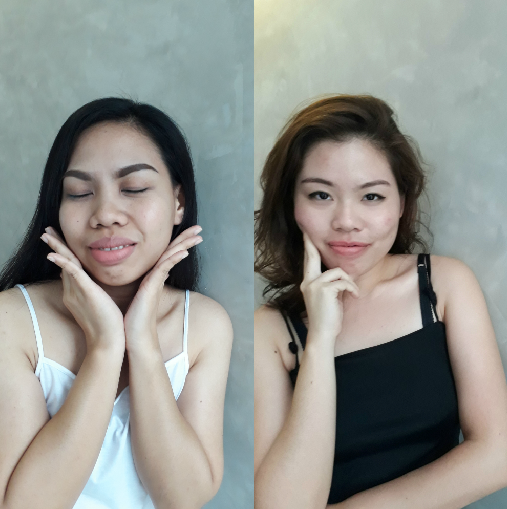 Jay: "Also an everyday color, I think it works for both light skin and dark skin. Keri naman."
Ashley: "I love this nude color. This is THE definition of nude for my lips. I look like I'm not wearing lipstick, but I am."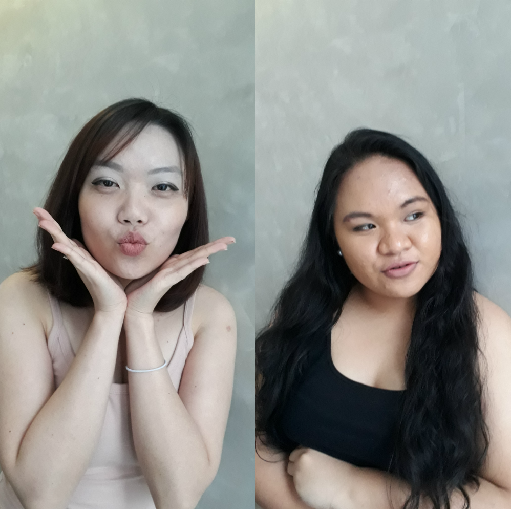 Taz: "One of my more favorite lighter shades because it's bordering on peach, which brings out my inner summer girl. Will wear it on days when I don't feel like wearing my usual reddish lip tint."
Karol: "It looks similar to two other shades I've tried. Maybe it's because I'm used to dark colors, so I won't be comfortable wearing this."
TOASTED BROWN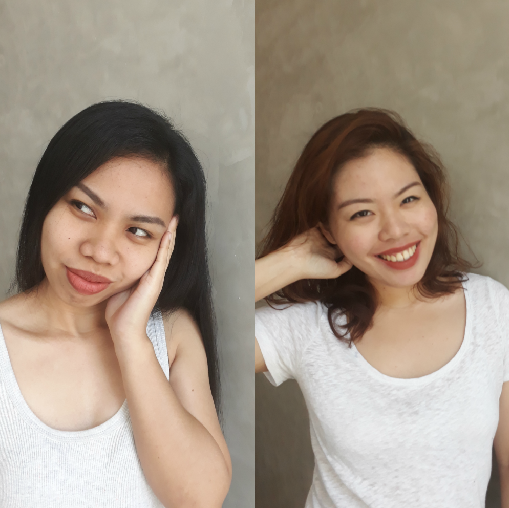 Jay: "I like this one, too. I think it's great for office or even for weekend trips. I can see myself wearing it even if I'm just wearing t-shirt and shorts."
Ashley: "I never thought brown would look good on me until I met Toasted Brown. Wow, this shade is a godsend; 100/10 would wear it any day."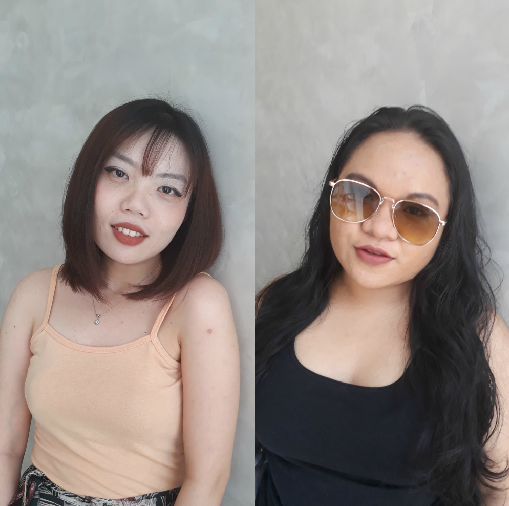 Taz: "Brick red is how I would describe this, which is not really my color. But this one is still on the higher end of my list."
Karol: "Yup, I'm feeling myself. I was hesitant to use it when I first saw the shade. Surprisingly, it looks good on me. Yay!"
NUDE EMBRACE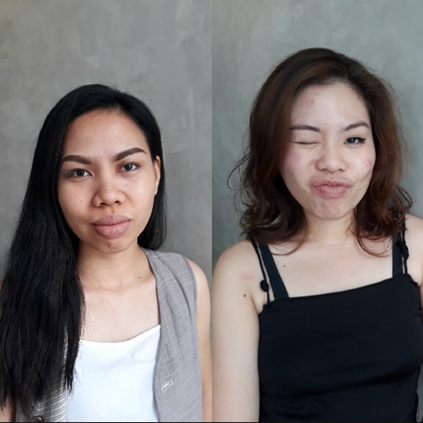 Jay: "Too nude sya. I won't wear it every day . . . or not at all."
Ashley: "To be honest, I'm not a fan of this shade. It's too nude for my liking. I look a little too pale."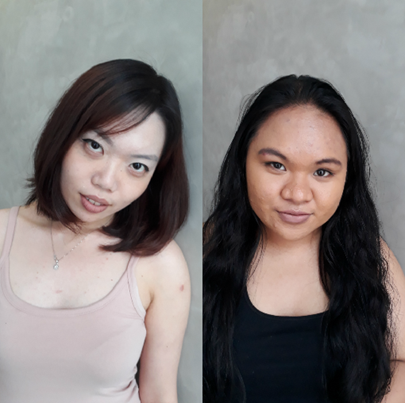 Taz: "Not the kind of shade I would wear on a typical day at the office. My go-to look is always fresh and clean, which this obviously isn't."
Karol: "I thought I was going to look dead, but it's not so bad. It doesn't look too grey so thanks to my natural lip color for that."
NUDE ILLUSION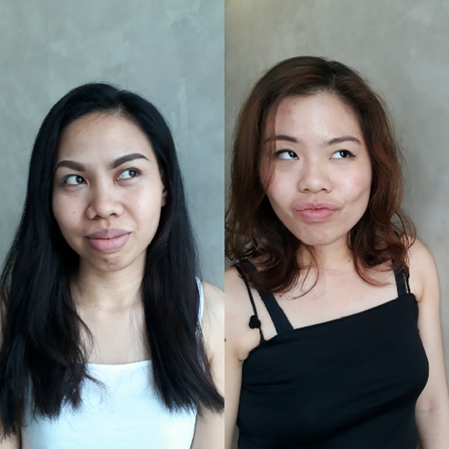 Jay: "It doesn't work for me as well because I have dark lips, so you can see the dark hue under the pink lipstick. So I won't wear this, too."
Ashley: "This shade is a notch higher than Nude Embrace. I still wouldn't wear it, unless I'm dressing up for Halloween or something."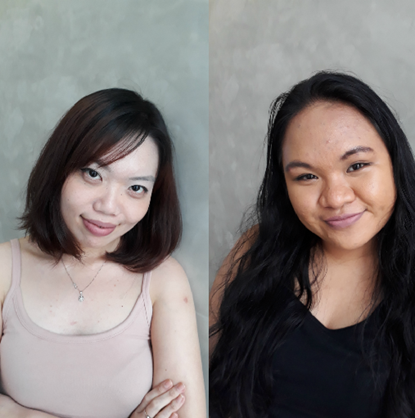 Taz: "Like the Nude Embrace, this one doesn't fit my idea of a 'natural, fresh, no-makeup makeup look' either. So I will probably wear this to a Halloween party."
Karol: "The shade looks like the innermost part of my lips. It's nice, but I wouldn't wear it. It's a little too pink for my taste. I look like a tanned Barbie doll."
CHILI NUDE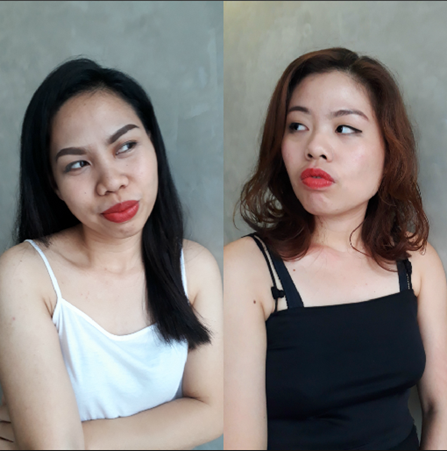 Jay: "Ang ganda, I like it! I don't think I can wear it every day though because I don't go for loud colors. But I'd wear it for a special occasion."
Ashley: "I've always been a big fan of red lippies. This one is amazing. I love the shade of red. It's perfect for my rampa moments."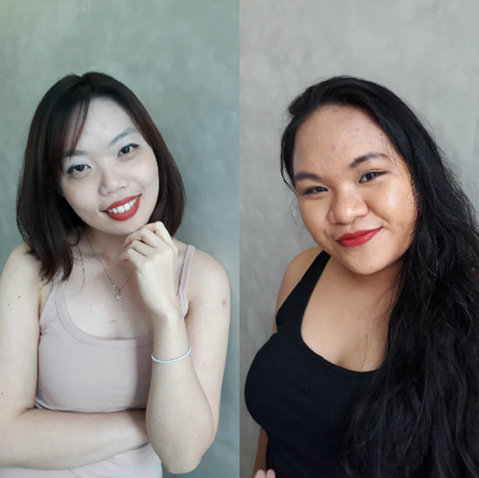 Taz: "I feel like this is more me, and it's like your typical red lipstick with an orange hue to it. So definitely will wear this if my existing lipstick runs out."
Karol: "YAS! I look so alive. What a time to be alive when this color exists. My usual reds are darker, but I would totally go for this one."
WALNUT


Jay: "The darkest lipstick I've ever tried! It's like when you wear it you can't help but pout. Wouldn't wear it."
Ashley: "This is giving me Kardashian feels. I don't know how this is even nude! I'd probably wear it for a party, but definitely not when I'm going to work. Bold lipsticks hate me, but maybe I can make this one love me."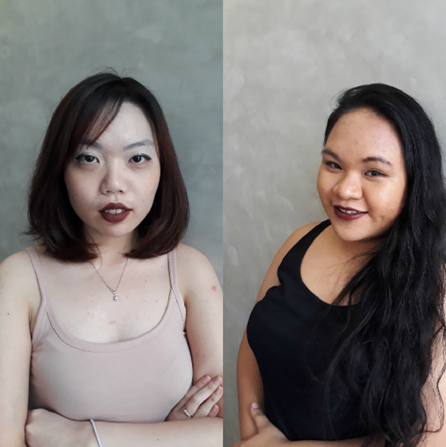 Taz: "My fave from the first eight shades. This shade speaks to my soul on my pretentious Goth days. Will wear it 9/10."
Karol: "I. LOVE. IT. It might look too bold on some people, but it matches my skin tone so well. I'm confident I can wear this every day."
RAW COCOA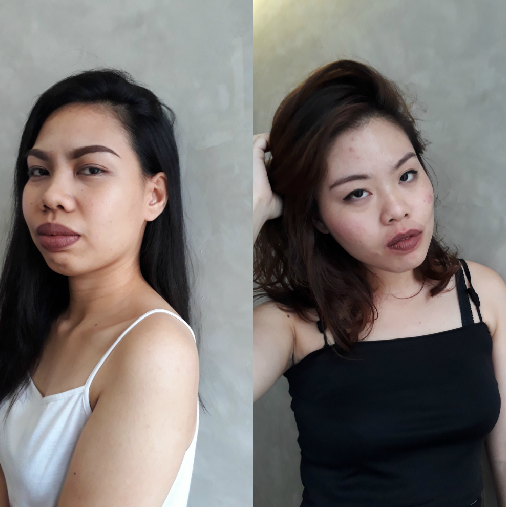 Jay: "I like this shade better than Walnut. I think it's more wearable. With this, I'm sure people won't stare at me when I walk down the street."
Ashley: "The shade makes me look more mataray than usual. It's a nice bold color. I'd probably wear it if I feel badass."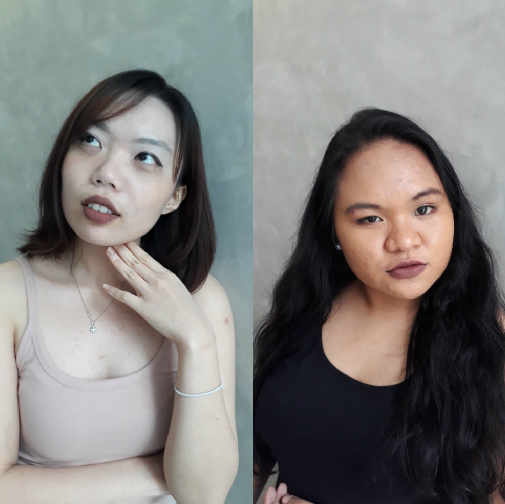 Taz: "Another fave! The tone is just the right amount of brown and purple, which is kind of confusing in a good way."
Karol: "I would definitely use this on a daily basis. My lips are pretty dark, so this is totally MLBB (My Lips but Better)."
MAKE ME BLUSH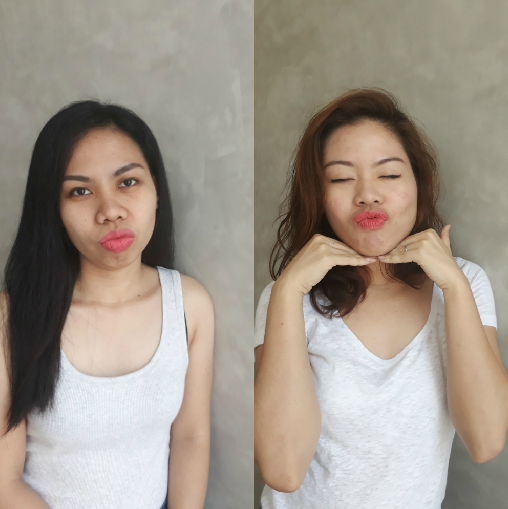 Jay: "I like this one, too. I normally don't like pink shades because I have thick lips. If I wear pink, I'll look like a clown. But this one is OK — maybe not every day, but OK."
Ashley: "Again, I'm not a big fan of pink, but this one is OK. I look like a bubblegum princess who's about to eat more candy."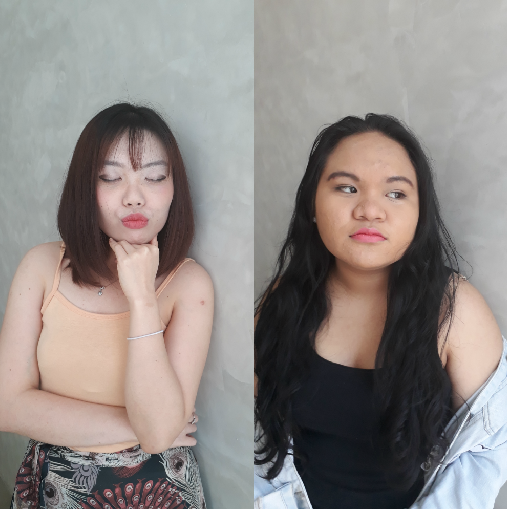 Taz: "Love it, love it, LOVE IT! I've always been into orange/peach tones, so this hits that flirty/childlike balance."
Karol: "This photo would look great if the shade weren't TOO PINK. Come to think of it, I have this perfume called Minajesty, and it's exactly the same shade as Make Me Blush. I'd wear it on a night out, though."
PRETTY PLEASE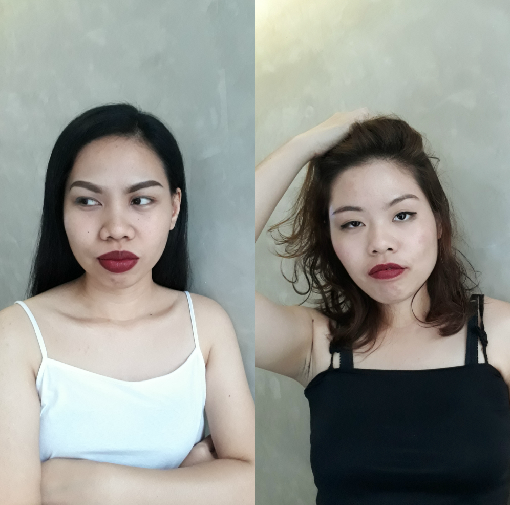 Jay: "I like the color but not on me. I like it on the others."
Ashley: "There is vamp in this shade. Surprisingly, I like it. I'd wear it for a party or for a grunge-themed photo shoot."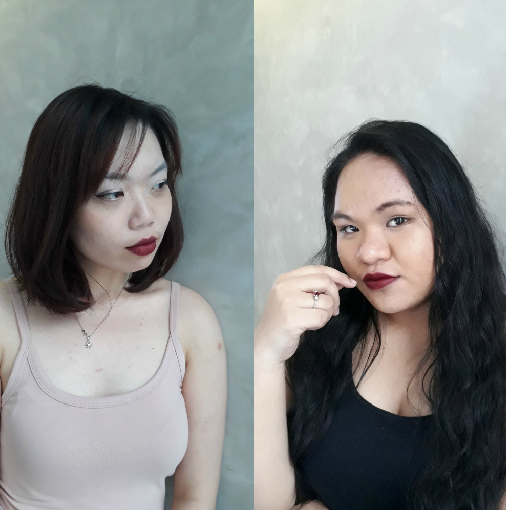 Taz: "Love the maroon-ness of it, which is rare in drugstore brands. A+ for the mahogany feel and the fact that it looks good on every skin tone."
Karol: "I LOVE THIS SHADE. My usual shades look like this, so I'm definitely comfortable with it. I think it's the best one that matches my skin tone; 11/10 would use again. Totes."
CLAY CRUSH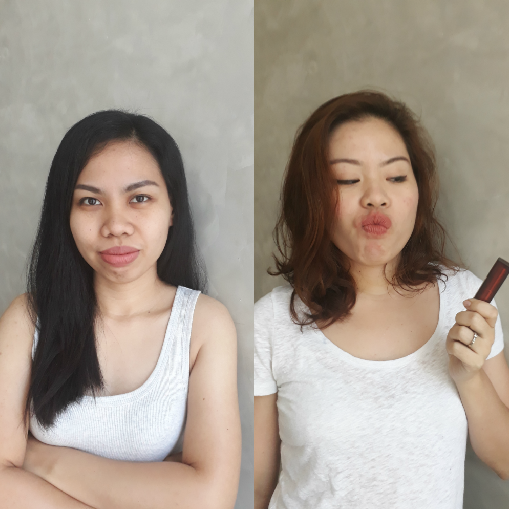 Jay: "This is my go-to color. So far, it's my favorite."
Ashley: "Clay Crush is one of my favorite shades from the collection. The reddish hue complements my warm yet pale skin tone. It makes me look a little edgier and cooler."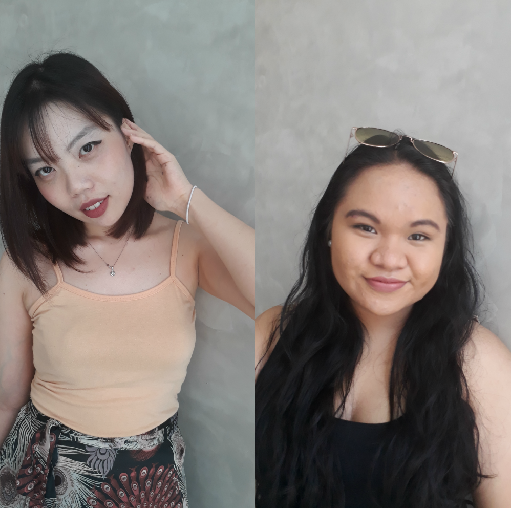 Taz: "A bit darker than I expected. Would wear it but would probably give it to a friend who'd look better in it (aka Karol)."
Karol: "I look so fresh. My face looks brighter, thanks to this shade."
ALMOND PINK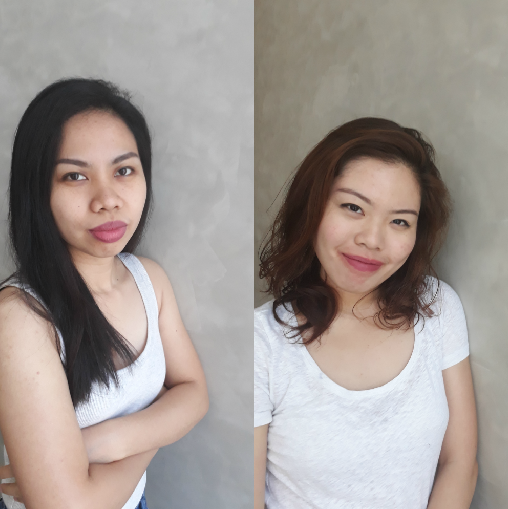 Jay: "OK lang din. I'd wear it if I want something different but not too flashy."
Ashley: "OK so this one is violet-ish. I don't know if I'm in love with it or not. I'd wear it if I'm feeling fancy."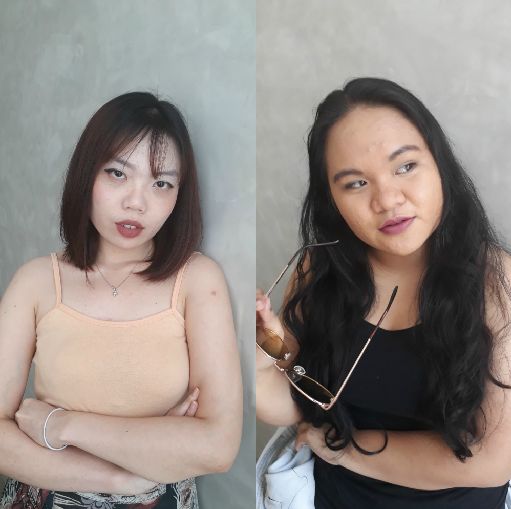 Taz: "It's a typical nude purple color on me, which I am not strongly opposed to. Judging from the little activity we did, it does look better on skin tones other than mine. Would give it a 7/10."
Karol: "One of my lighter go-to shades is actually a lot like this, but it's on the pricey side. Finally, here's a cheaper option."
NUDE NUANCE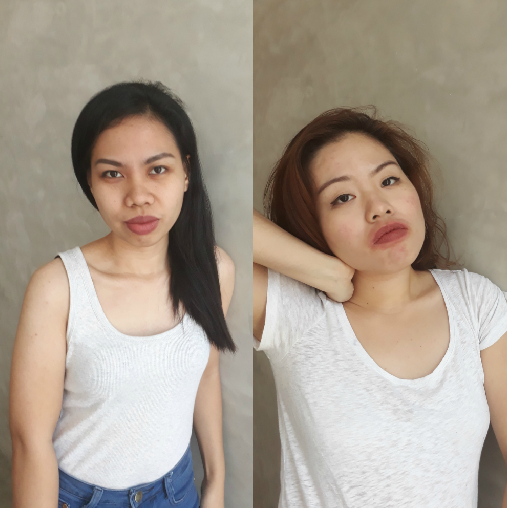 Jay: "It's almost similar to some of the other shades. I still like it."
Ashley: "The shade is OK. It's a mix of Touch of Spice and Almond Pink. It looks nice on my lips, but I think I could do better with the other shades."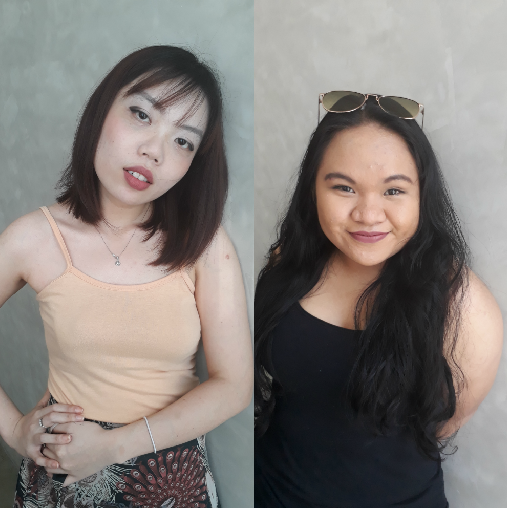 Taz: "I kinda like this. It's subtle enough to be on the natural-looking side, but it's deep enough to stand out against my skin tone."
Karol: "This shade makes me look nicer than I am. So if I want to look extra sweet, I'd totally wear this."
TOUCH OF NUDE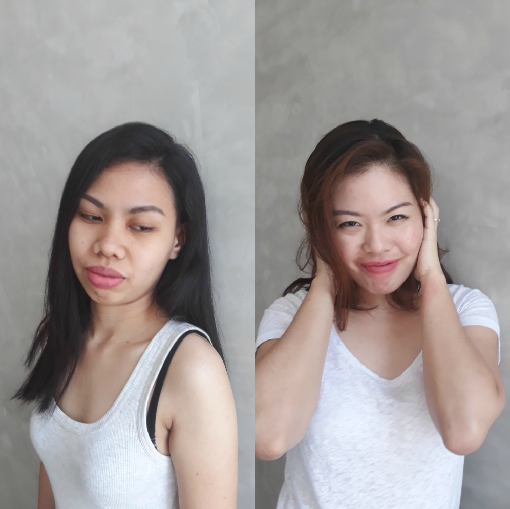 Jay: "Another one of my go-to colors; it looks a little pinker on me. I don't know if my darker skin tone has something to do with it. But I LIKE IT."
Ashley: "If it's not obvious enough, I'm crazy about this color. Touch of Nude is my go-to shade. I have it in my makeup kit every day. I love how it's the right kind of pink and it complements my skin so well."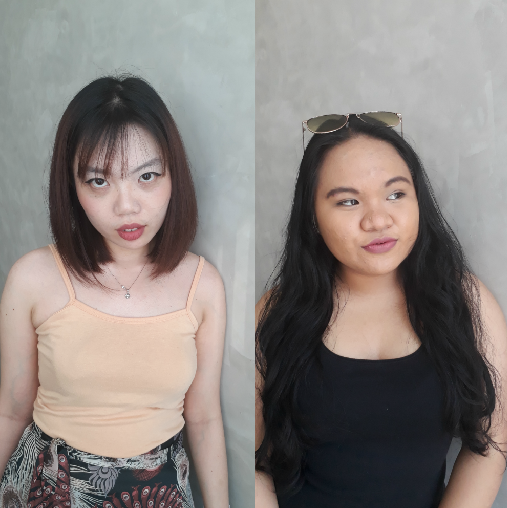 Taz: "My favorite of the lighter bunch! It has the perfect touch of nude and pink. It really is a Touch of Nude."
Karol: "Touch of Nude looks pinker than my usual lipstick shades. It looks good, but I wouldn't add it to my permanent collection. "
TOUCH OF SPICE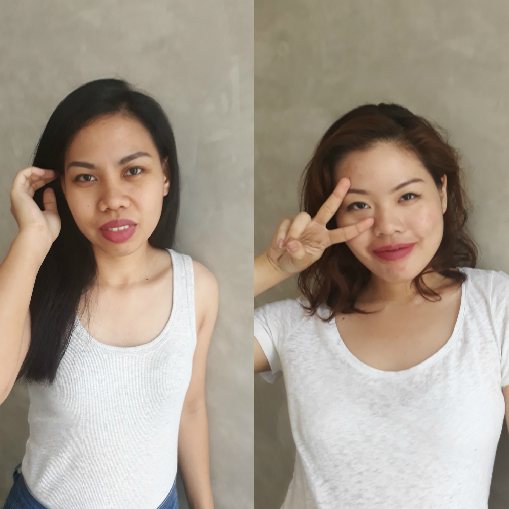 Jay: "Love this one also! I think I can dress in a simple outfit and still rock it with this shade."
Ashley: "Touch of Spice is an okay shade. I like it, but I'm not too crazy about it. I guess the violet hue is what puts me off. Still, it's a nice color that complements all skin tones; 10/10 would recommend to others."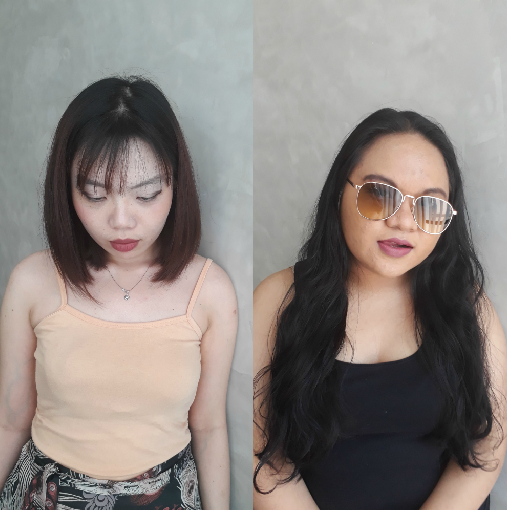 Taz: "One thing I found out is that no one does not look good with this shade. It has different effects on different lips, but the common denominator is IT LOOKS POPPING!"
Karol: "I love this shade, too. I've lost count of how many times I've said 'I love this' but that's because a lot of the shades in this collection surprisingly match my skin tone. I'd definitely buy it."
BARELY THERE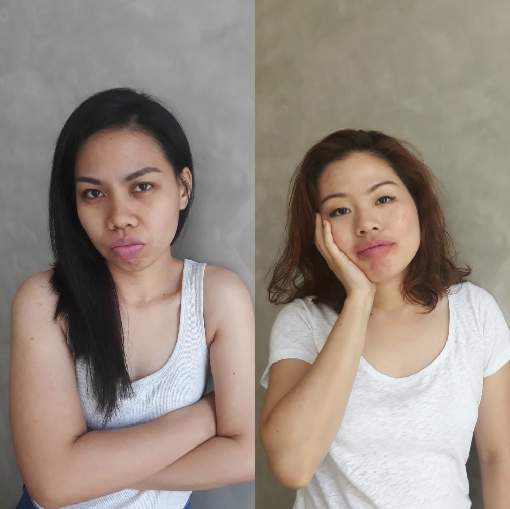 Jay: "My least favorite. It's not Barely There! It's THERE! It's not obvious in the photo, but the color really pops. I think it's only good for girls with lighter skin.
Ashley: "Barely There? You mean IT'S THERE? Okay, I look kind of nice in this shade, but I'm not a big fan of the purple hue. I guess it looks nice but not on me."
Taz: "Barely There is very much There for me. It's not the best addition to your 'no-makeup makeup' kit. But it can pass for a date night look when you don't want to seem too pabebe but not too desperate."
Karol: "Isn't it obvious? This isn't exactly my favorite. I could use it as a base for another color maybe, but not on its own."
Conclusion: Maybelline's Inti-mattes Collection has all the colors to complement every Filipina's skin tone. While it doesn't complement all, it still guarantees the perfect shade for you. A little test here and there will help you find the perfect kind of nude.
Let us know what you think! Send us your nudes 😉
Ashley Petallano
Ashley is an awkward potato in love with words, Kpop, and corgis. She spends her free time dancing like one of those balloon things you see in malls.