Myra Mortega
Myra is a writer and an editor. She has penned…
Posh Nails Hand and Foot Spa is on its 13th year! To celebrate, Posh Nails owner Cat Ilacad is introducing a new nail salon service to upgrade your pampering experience.
"The service is all about wellness, which is something I really value. We decided to celebrate Posh Nail's 13th birthday by introducing the newest addition to our service menu called the DETOX Mani+Pedi. It uses all Cuccio products that I have personally tried and believe in. The main goal of the service is to offer our clients a wonderful pampering experience where skin is renewed and nails are revitalized," shares Cat.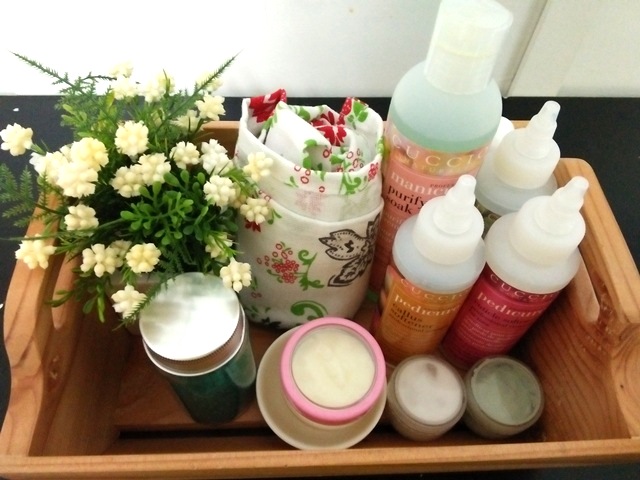 The DETOX Mani+Pedi (P525) features products that aim to pump up your de-stressing experience. The DETOX Mani starts with the Manicure Cuticle Soak with Aronia berry and Tea Tree that have antioxidants and natural antiseptic qualities, the Manicure Milk and Honey Butter wash with jojoba seeds that exfoliate skin, and then topped off with the Manicure extended Massage Lotion with Seabuckthorn and White Tea to give you that much-needed hydration.
The DETOX Pedicure (P650), on the other hand, feature the Extended Massage Lotion with Shea Butter and Tuscan Grapeseed that contain antioxidants, the Pedicure Callus Softener with Mango and Papain for exfoliation, and the Pedicure Cuticle with Pomegranate and Alpha Hydroxy that soften skin.
The DETOX Mani+Pedi is now being offered in 30 Posh Nails branches nationwide.
Myra Mortega
Myra is a writer and an editor. She has penned speeches, magazine articles, educational materials, and online content. She enjoys traveling, doodling, taking photos, and laughing to "Friends" reruns.