One of the biggest issues of women is the unwanted hair that we always try to get rid off. Hairy legs, hairy arm pits, even hairy arms — sometimes, all you want to do is be break free, but shaving could only do so much. Thank heavens for waxing and it's power to repress those hair for a longer span of time, we no longer have to dedicate 10 minutes of our day shaving everything off.
Just this July, BareSkin Waxing Salon has finally conquered Makati with their newest branch at Greenbelt 3. They offer cold and warm waxing, which can be availed by both men and women. Although most of us are accustomed to cold waxing since that is what is usually being offered at popular salons in the metro, BareSkin is promoting the use of warm waxing for their customers for a change. In fact, for their Brazilian procedure, they only use warm wax because it's faster and easier to use.
Despite having the same ingredients, cold wax and warm wax are very different in terms of the process and the time frame. When using cold wax to take off the hair, it's usually applied to the area, pulled off, and repeated a couple more times to make sure that everything has been taken care of. Most often, the waxing technician maximizes a palm sized ball of wax for the procedure — meaning that all throughout the process, the hairs that has been taken off would have to be in contact with your skin again. This process might actually lead to irritation because of the friction of the repetitive application, though.
As opposed to cold wax, pulling off the hair with warm wax is usually done just twice on the area. After the application, technicians use a strip of cloth to take off the hair, and most often than not, almost everything follows through. What I liked the most about BareSkin's technicians is the fact that they are very conscious when it comes to the direction of your hair's growth, which makes the procedure less painful and a tad bit faster.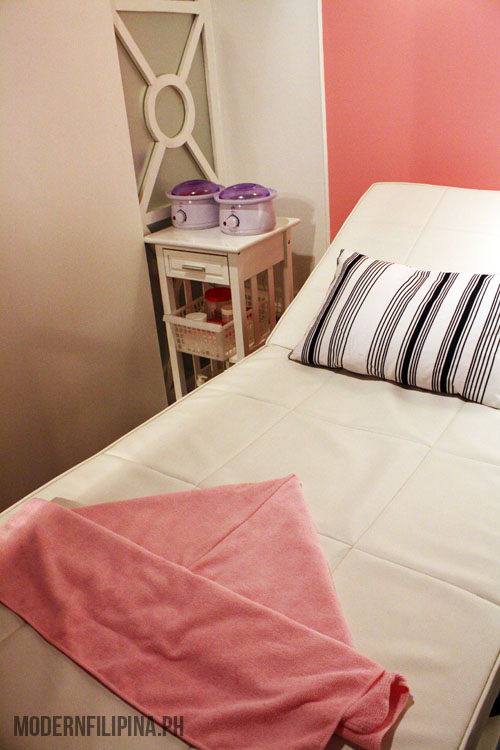 As of the moment, BareSkin can only accommodate two clients at a time, but they are looking at expanding their space as soon as they have established the salon. The place is very feminine, with touches of pink and white dominating the area. Their rooms are small but very clean, with their items neatly stashed in a drawer and wastes properly disposed at their trash bins. I also love their staff, with their friendly faces and smiles that is nothing but welcoming. The only issue about their place is the lack of a comfort room. So, if you plan on having a brazilian or bikini wax, you might want to go to the nearest comfort room to freshen up first. They offer wipes and tissues if you want, though.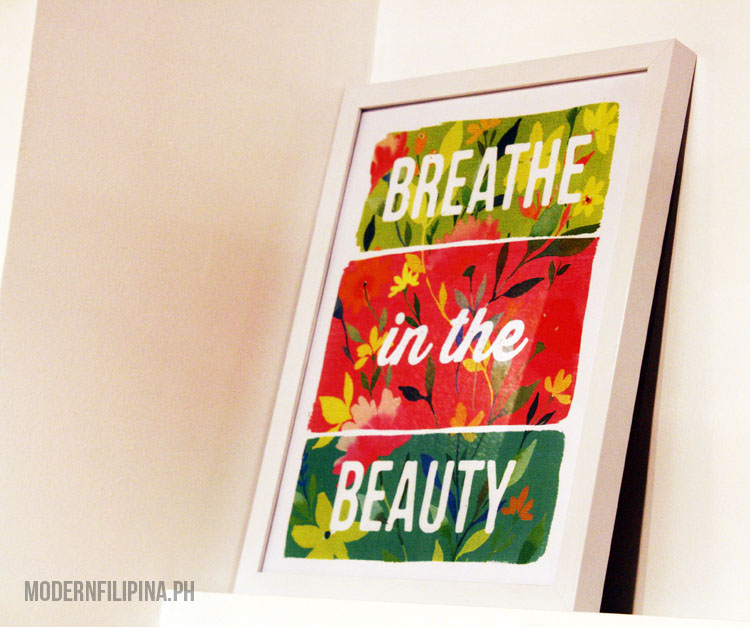 All in all, BareSkin Waxing Salon is definitely my new go-to place. Despite being accustomed to honey waxing, I definitely find their procedures much better. Plus points to their cleanliness and friendly staff, too! You may visit them anytime during the mall hours, Monday to Sunday. They are located at the basement floor of Cinderella in Greenbelt 3.
Janelle Almosara
Janelle is a graduate of BA Communication Arts from UP Los Banos. She's a recruiter by day, and a writer (of some sort) at night. She's a huge fan of music, theater, and the arts. She loves spending time exploring new food and places. Aside from working, she is also running "The Dream Shirt" -- an online store that sells book inspired t-shirts.