Of course you love your family. You spend most of your time with them, and nobody else in the world knows you as well as they do. But sometimes it being the best daughter you can be can be such a chore. We feel your pain. Here are 10 situations where "honoring thy father and the mother" is just too tough a commandment to keep.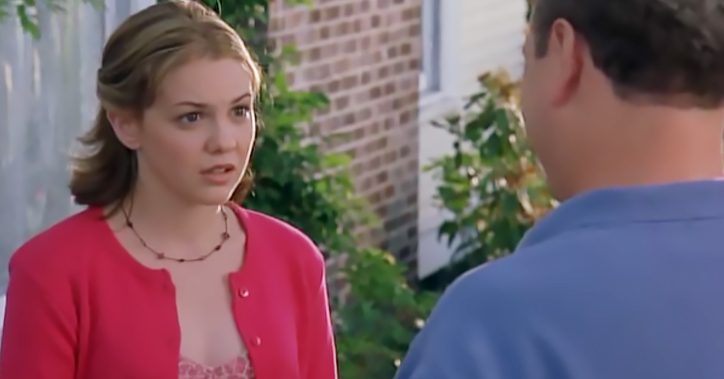 Special shout-out to all kids of big families! We feel your pain.
1. "Gusto lang kita kausapin! Ba't ang hirap?"
You're in the middle of having a heart-to-heart conversation with your parents (possibly about to ask them for money or fess up to doing something bad) when your sibling literally bursts in to the conversation like it was their birthright. Talking to your parents is like the line at Starbucks on Frappuccino Happy Hour—there's only a two hour window, and you leave feeling a lot less satisfied than when you line up.
2. "Bibirit na sana ako, e."
It happens to every aspiring karaoke star. You're singing in the car, getting your vocal chords ready to hit the top note on "Defying Gravity"…when someone swoops in and sings the high note. Can you say panira? 
3. "Kakain na nga lang, ang dami pang drama."
Nobody understands differences in taste more than you. It's just a restaurant, family! Can't we just have a nice Sunday dinner and pick a place? I'm sure there's a restaurant somewhere that we can just be happy with!
4. "Heto ako ngayon…nag-iisa…"
That moment when you realize that your other siblings have escaped family events, and you're still stuck there trying to hide from the titas who want to know when you're getting a boyfriend. No, tita, no!
[crp]
5. "Parang hindi tayo magkakilala."
Whenever your dad makes a joke, sometimes you laugh, sometimes you cry and sometimes its just so awkward you and your siblings start edging away from him and pretend like you haven't heard anything at all.
6. "Can't you just leave me alone?"
You're finally in the zone, working or doing your homework, chatting up your crush, or watching a 1D music video when your parents or siblings suddenly have the urge to try and find out what you're up to. And then you have to get yourself into the zone again.
7. "Bakit niyo kinuha? Bakit pa? Ano pa yung kukunin niyo sakin?"
Here's a super sad but true story. You go home from a long day, wanting nothing more than to eat that secret chocolate stash you keep hidden from emergencies. Then…gasp! Someone else has found it and eaten it! You go out there and look for blood, but everyone's mouth is conveniently shut. And now you're left tired, angry, irate and without chocolate.
8. "Kaya unrequited kasi hindi niya dapat alam!"
It's the moment you've been waiting for. Your crush has come to your house. Even if it's for a school project or just to hang out, you suddenly hear every corner of the house come alive with "uuuuuyyy!" And let's not pretend this stops happening when you're a grown woman!
9. "Sige, na ikaw na ang cool."
Sometimes your mom just can't help it—whether she's asking for some Kanye West tracks for her Zumba class, telling you how much she loved JM de Guzman in That Thing Called Tadhana, or trying to explain the wibby wobbly timey wimey-ness of Interstellar, you love her and yet you also want to hide from her.
10. "Wala ka bang naririning?"
You enter your dad's tambay spot in the house with your cutest face on, ready to tell him how you accidentally hit the car while driving this morning. The effect, however, is ruined when your dad is too busy playing Candy Crush to really pay attention. Hello? Earth to Dad?
Which one of these situations do you face with your family? Tell us in a comment below!
Carla de Guzman
Carla is an author, a traveller and a fangirl. She started writing her first novella, Cities, while travelling for work, and would like to keep doing that for the rest of her life if she could.