Ah, 2020. To say that it was one hell of a year is a massive understatement. I won't bother listing all the horrid things that happened last year; I bet you know them as well as I do. But last year was fraught with crises. And one of the peculiar things about times of crisis is that they sharpen our sense of humor.
Many people crack jokes when faced with tragedy. I guess it helps us regain control of our situation. With that, you can bet that the god-awful year of our lord 2020 produced some hilarious jokes, quips, and of course, hugot lines.
If you still don't know what hugots are — where the hell have you been? JK.
Hugot lines are uber-dramatic statements expressing heartbreak and misery. They're usually about romance, but you can make hugots about anything that makes you miserable. Like your job.
So in the spirit of sharing, we've compiled some of the funniest hugot lines from last year. And we've got quite the roundup. From English and Tagalog hugots, to hugots about love and even the coronavirus, here are the best hugot lines from 2020.
Hugot Lines on Love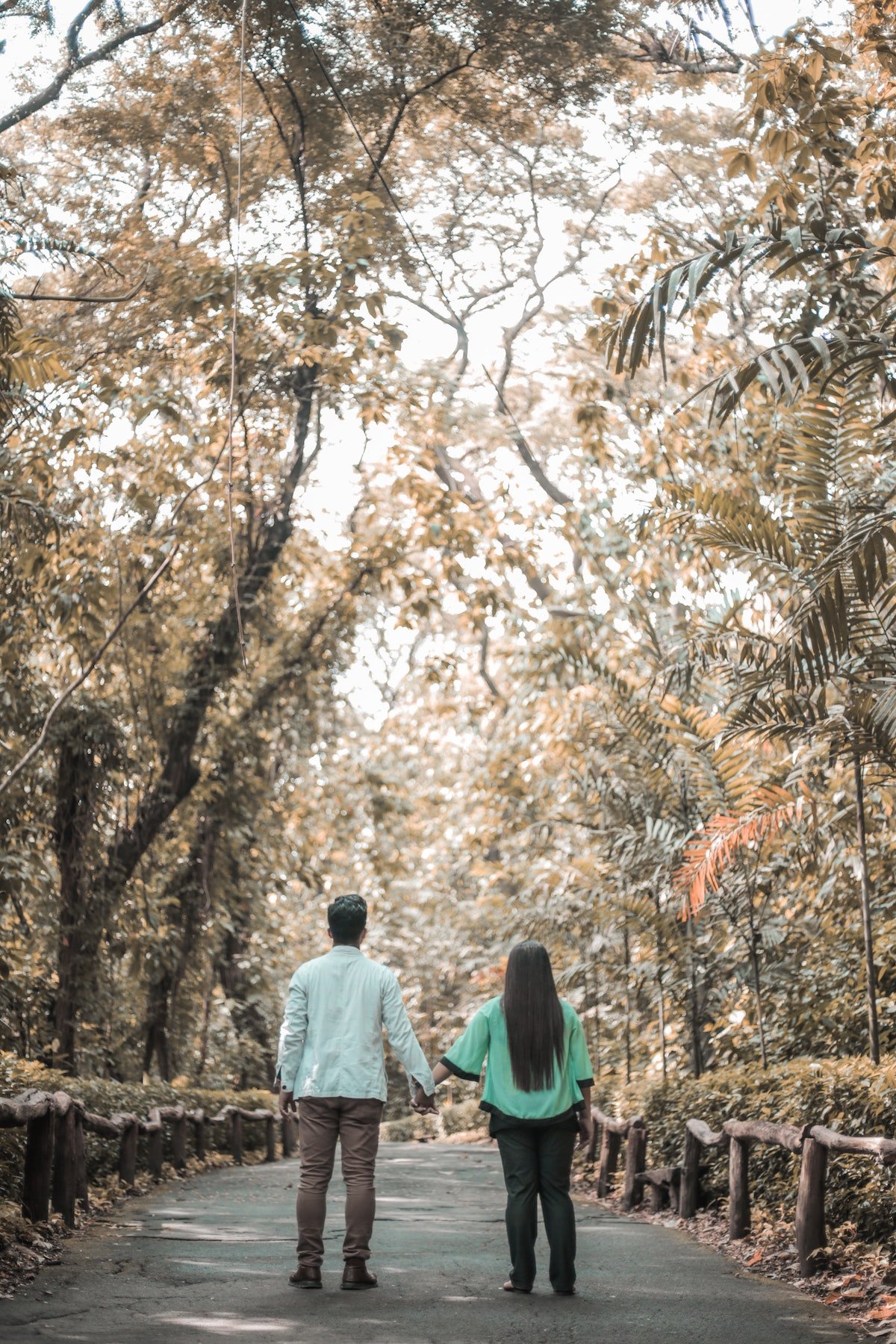 Patama hugot lines to your ex still take the cake as the funniest, TBH.
– "May nararamdaman ka pa ba sakin?"
– "Meron. Sama ng loob."
Hindi ako plantita pero magaling akong magtanim. Magtanim ng galit.
"Dati syota ko siya. Ngayon wala, shuta na lang siya."
Guys, yung mga shut*nginang ex dapat iniiwan na sa 2020 OK. Charot.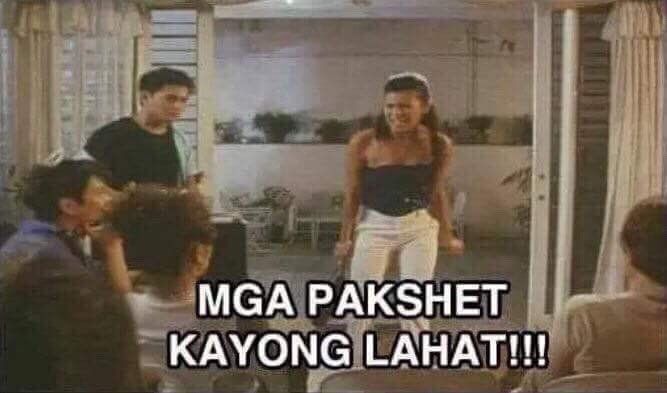 "Akala ko love. Sana sinabi mo na laro-laro lang pala 'to, edi sana nag-PE uniform ako."
And in the wise words of my favorite Autotelic song, "Mataya-taya / isa, dalawa, tatlo / iiwanan mo ako."
– "Anong kasunod na lyrics ng UP Naming Mahal?"
– "Pamantasang Hirang po."
– "Eh bakit nakalagay dito 'sana ol mahal'?"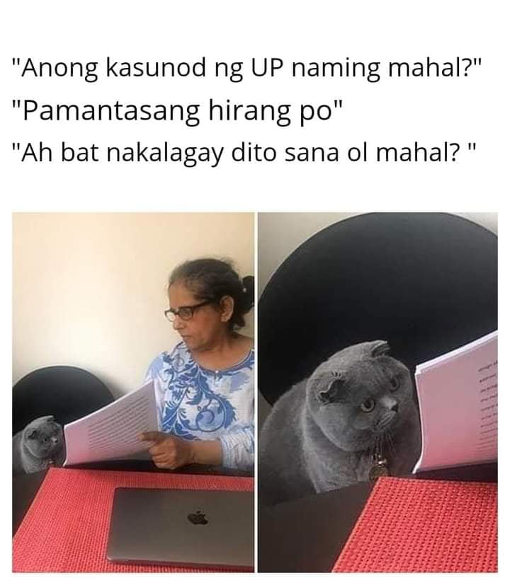 This one's for my fellow Iskos and Iskas! Wala na 'kong ibang masabi kung 'di, tama siya. Sana all nga mahal.
Hugot Lines on Flirting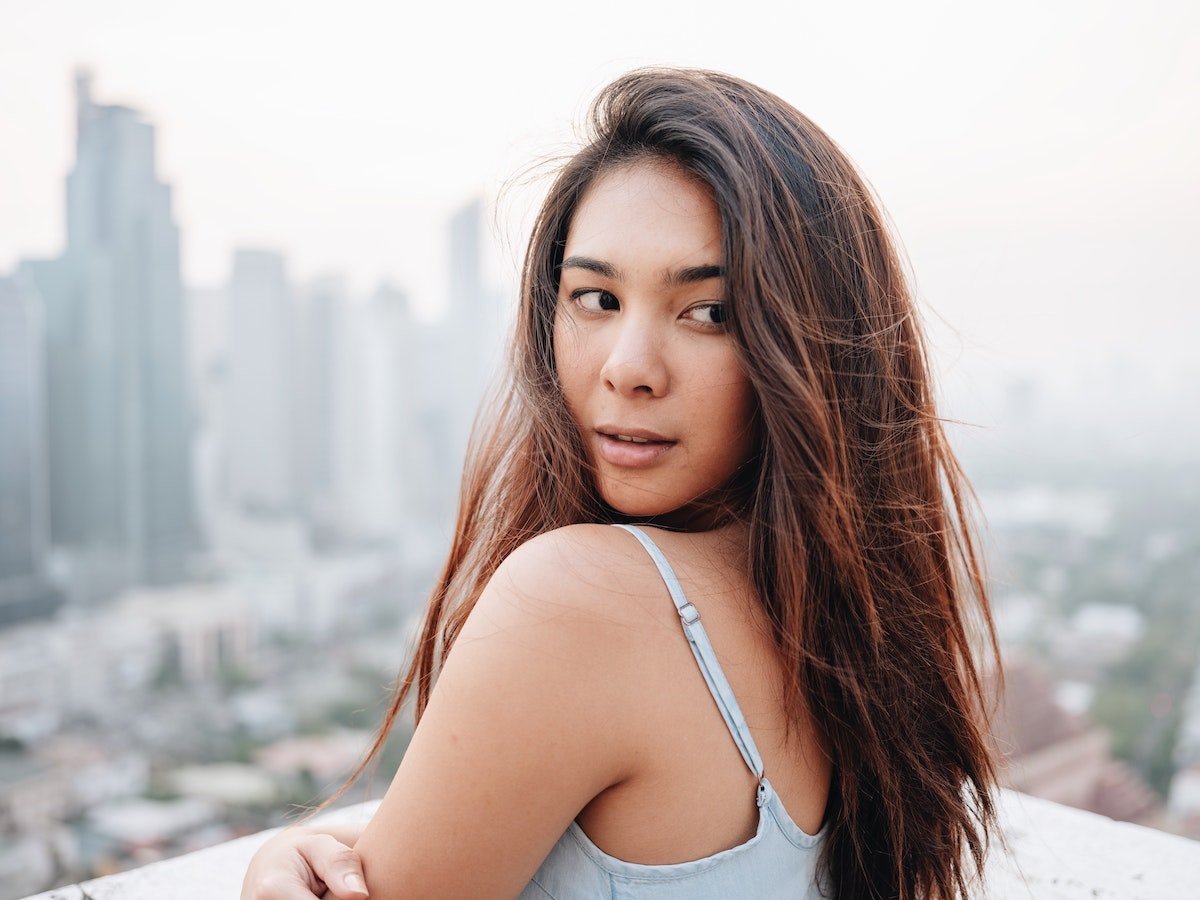 Of course, we also have hugot lines for the malandi. Or what I like to call, hoe-got (please laugh, I thought about that joke for like 5 minutes).
"My favorite part of my daily routine is haroutine ka."
The sentence structure made my eye slightly twitch, but OK. Fine. Witty siya.
"Sabi ng crush ko grabe daw ako tumawa HAHAHAHAHAHAHA tanga mas grabe ako magmahal."
HAHAHAHAHA grabe rin yung kalandian mo.
– "Bakit wala kang jowa?"
– " Kasi wala ka pa sakin."
Thanks, random FB post, I'll definitely be using this.
"Happy Teacher's Day sa lahat ng mga guro, pati na rin sa crush ko na tinuruan ako magmahal." 
This joke has the same vibe with "Happy Mother's Day sa nanay ng crush ko. I'm a big fan of your work, Tita." I approve.
Random Hugot Lines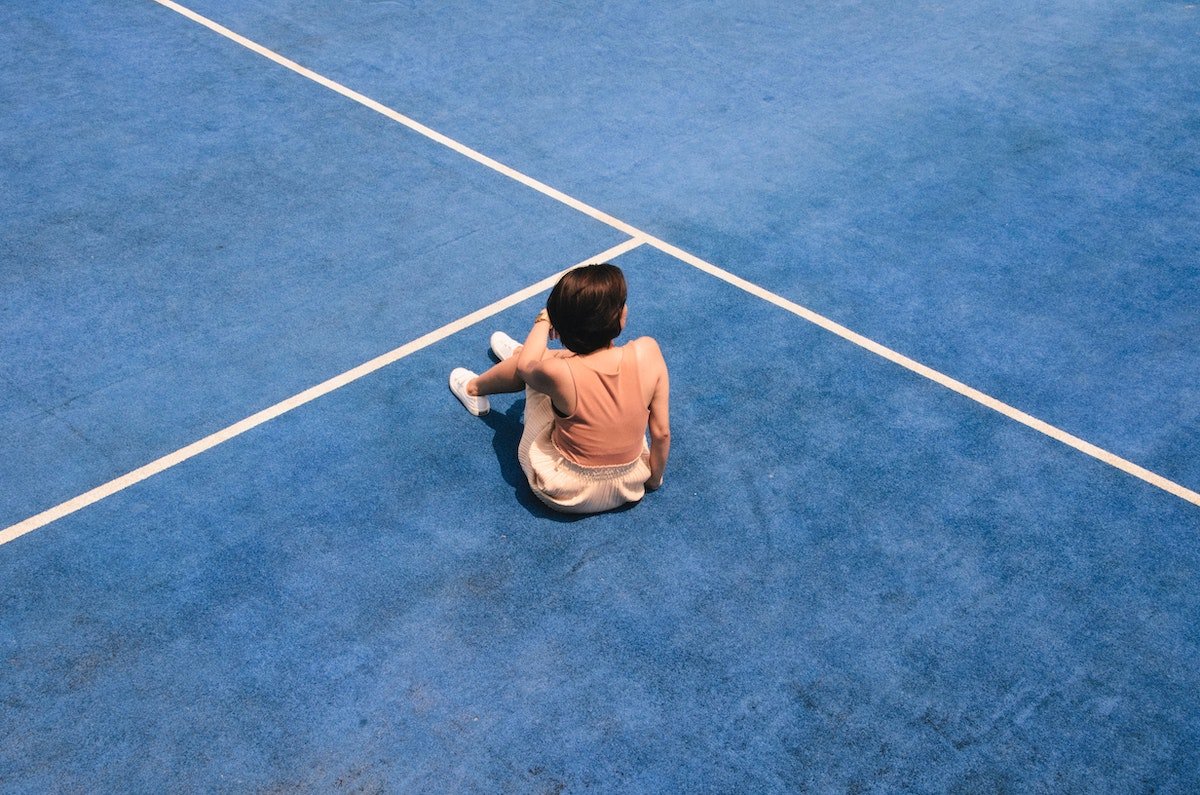 These are general hugot lines you can use for anything and everything. They're the kind you just store in your arsenal, so you can whip 'em out anytime you see an opportunity.
"I'm drowning in champagne, but the 'cham' is silent."
Alexa, play "Champagne Problems" by Taylor Swift.
"Hindi tayo pinalaki ng Sexbomb Girls para bumawi." 
F*ck Korean girl groups, tell me who your Sexbomb bias is. Mine's Sexbomb Cheche <3.
"Tama si Jessa Zaragosa. Parang 'di ko nga yata kaya." 
Parang gusto ko na lang maging Masculado para makaya ko 'to.
COVID-Related Hugot Lines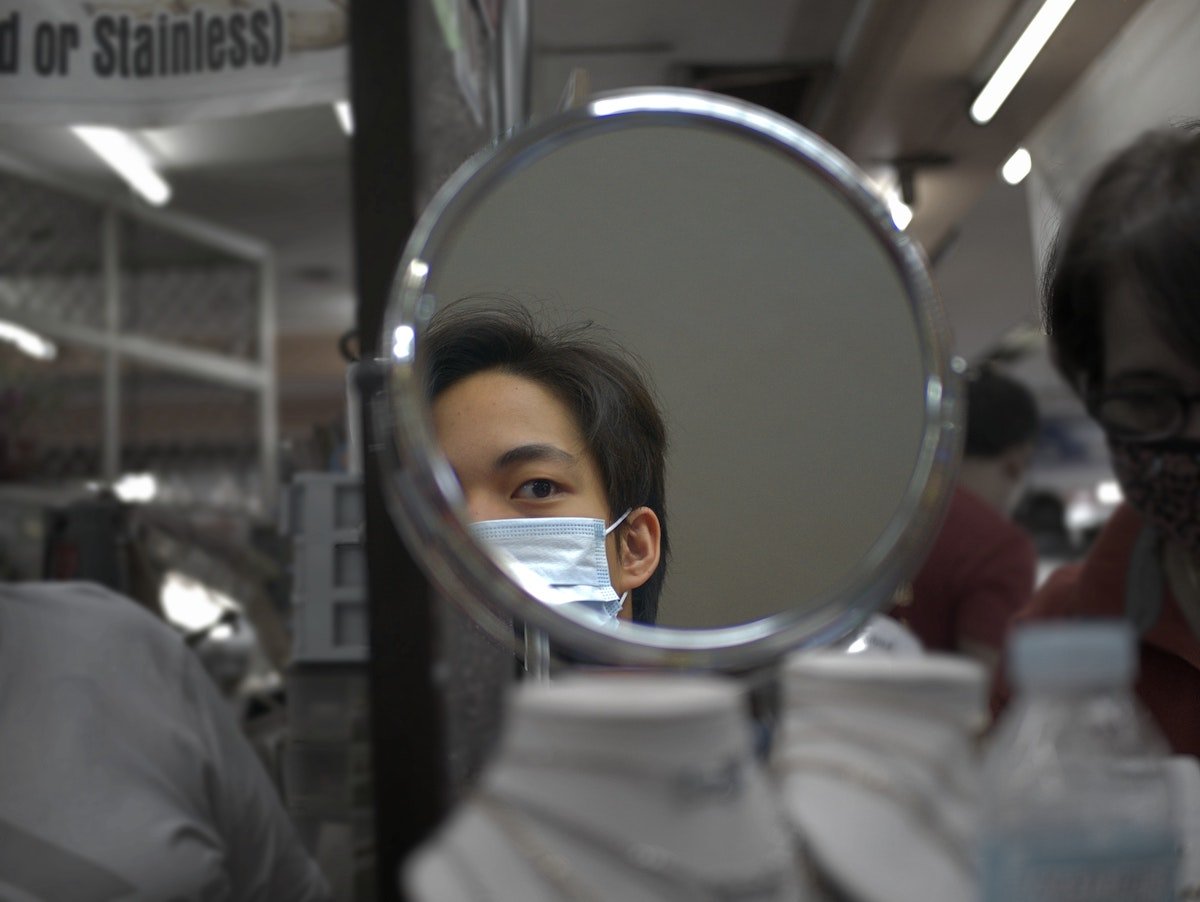 We've saved the best for last with these pandemic-related hugot lines. I guess even months of community lockdown and the threat of a fatal virus can't stop us from cracking jokes.
"Mamatay na lang ako sa virus… kesa makita kang masaya sa iba."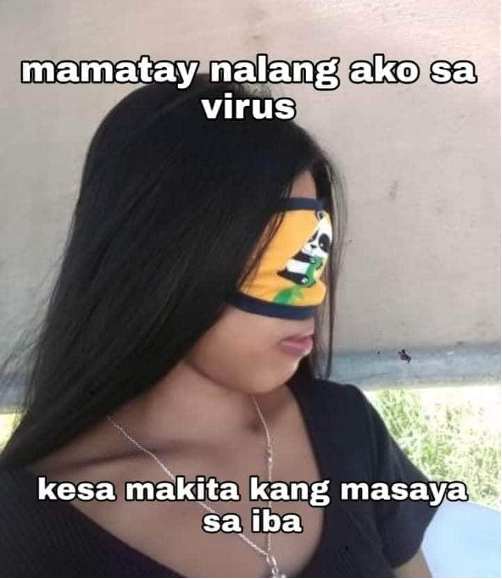 Ay, Ate, please wear your face mask properly po.
"Oo, naka-face shield at mask ako. Nag-dodoble ingat ako kasi baka mahulog ulit ako sa maling tao."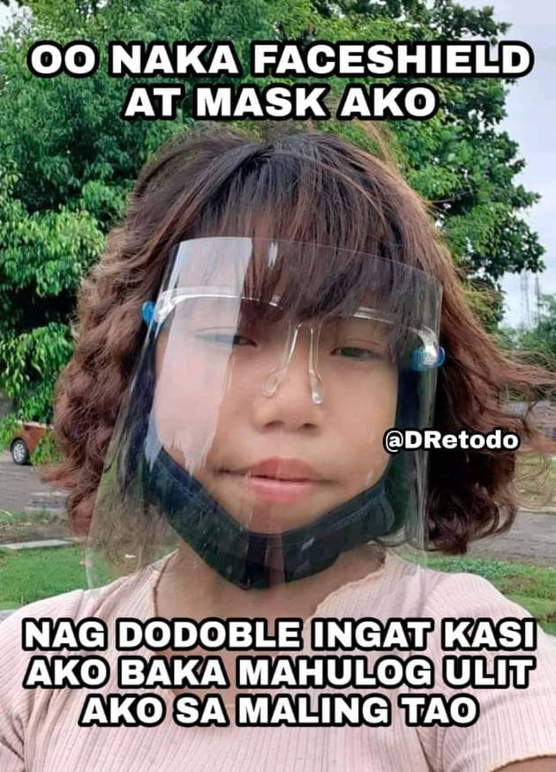 It really hurts, ano? Ang magmahal nang ganito.
And there you have it – the best hugot lines of 2020.
I saw a lot of people on social media calling for the end of hugot culture, saying it's way too tasteless to carry over in the new decade. To them I say: mind your own business. If people find joy in things as simple as hugot lines, then let them be happy. God knows we need even the smallest sparks of joy in these crazy, sick times.