Ces Tan
Ces Tan has a passion for dance, art, music and…
Admit it: at least once in your life (maybe even until now), you've dreamed of becoming a Disney princess. It's a totally understandable dream: they're beautiful, they're rich and powerful, and in the end, they always get the guy.
But alas, this is real life and, unless you're Kate Middleton, the chances of marrying a prince are one in a trillion. Although you can't be a legit Disney princess, you can still sing their songs (which is always a lot of fun to do), listen to them and then learn something at the same time! After all, who better to learn a thing or two about love from, than the ones who lived happily ever after, right?
Here's every Filipina's Disney princess playlist (which also serves as love advice sung straight from our favorite heroines themselves):
1. I Won't Say I'm In Love – Hercules
"At least out loud
I won't say I'm in love"
The first rule about falling in love? Admit that you're falling in love. Just like what Megara learned from the quirky Muses in this song, there's no point in denying the truth. When it hits you, it hits you; and the sooner you accept it, the sooner you can do something about it. Face the facts, girl: you can't help but think of him 24/7; you see him sometimes when he actually isn't there; you catch yourself almost saying his name out loud without any context or reason – yup, you're in love!
 2. A Dream Is a Wish Your Heart Makes – Cinderella
"Don't let your heart be filled with sorrow
For all you know tomorrow
The dream that you wish will come true"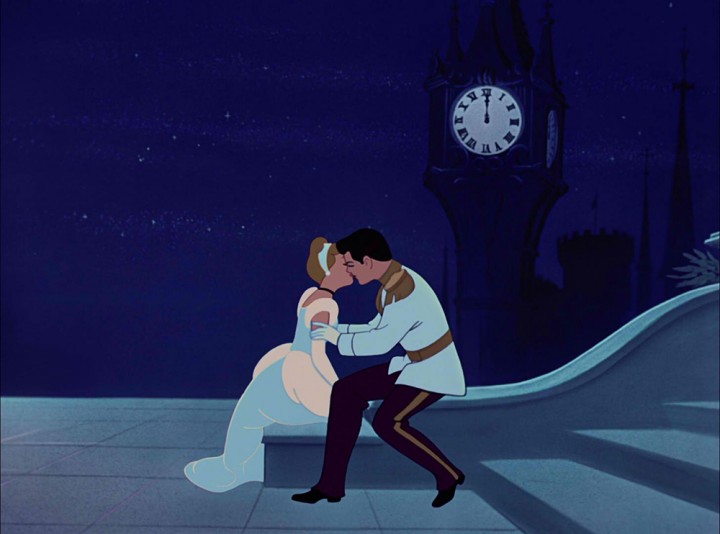 A classic tune from a classic movie, Cinderella teaches us a very important lesson, this time in heartbreak. Sometimes life doesn't treat you fairly (in love, and in other things) but the trick is to keep your head held high and just to continue believing in the good of the world. It's hard to move on from a bad break-up, but there are silver linings; there is always sunshine after a rain. Cinderella had it rough, but her simple philosophy won her a Prince Charming in the end. It's natural to feel down, so cry it out, but don't dwell on it. Find your strength again, because one day, your dream will come true (your dream guy, that is).
3. Just Around the River Bend – Pocahontas
"Should I marry Kocoum?
Is all my dreaming at an end?
Or do you still wait for me, Dream Giver
Just around the riverbend?"
Pocahontas sings of a very real problem some Filipinas face today. Just because someone is available and already there for you doesn't mean you're required to settle with him. It's always difficult to be a heartbreaker, but at the same time, you shouldn't feel pressured to be with someone you don't want to be with! For Pocahontas, it was John Smith waiting just around the riverbend, and there is someone out there for you, too.
4. Almost There – Princess and the Frog
"There's been trials and tribulations
You know I've had my share
But I've climbed the mountain, I've crossed the river
And I'm almost there, I'm almost there"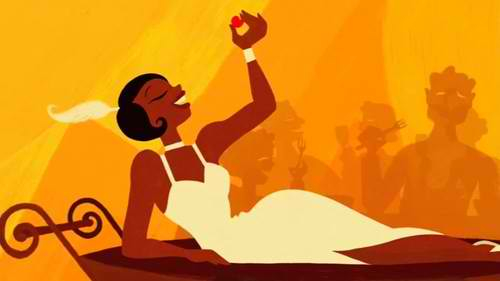 Although Tiana was talking about her business, this song is still definitely applicable to your love life! Sometimes it takes a lot of patience and diligence before you find the right guy for you! It may seem tiring to always wait on someone, or after failed relationship after failed relationship, you feel like you'll never find the one, you shouldn't give up! You'll find your Prince Naveen soon, don't you worry about it.
5. I See The Light – Tangled
"And it's like the sky is new
And it's warm and real and bright
And the world has somehow shifted
All at once everything looks different
Now that I see you"
If a while ago Tiana was saying that it takes time to find your man, now Rapunzel sings about how sometimes he's been there all along! It took her a while to 'see the light', but she realized that her prince was the guy she'd been journeying with all along. Maybe it's the same for you! Maybe it's your guy BFF, your cute officemate, or your neighbor. You just have to change your perspective and who knows? The one might not be too far from you!
6. Love Is An Open Door – Frozen
"Say goodbye
To the pain of the past
We don't have to feel it any more
Love is an open door"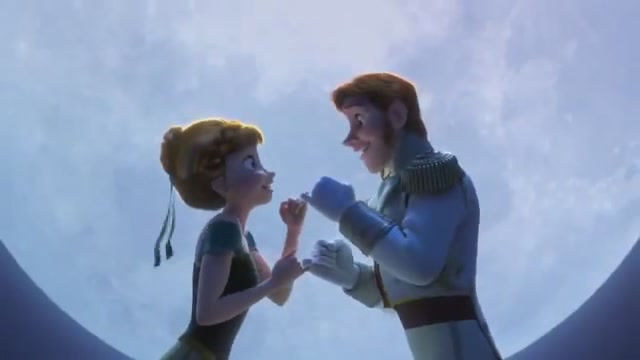 Princess Anna and Prince Hans sing about a very important characteristic of love. Love should be something that makes us feel free and happy! All the hardships from before won't magically disappear, but it's always better to face it with someone else (especially someone who supports you and will take care of you). You shouldn't feel restricted by your partner, and it shouldn't feel wrong, either. Just like Anna, you should be able to find your place with The One when you're in love. So, open that door and let the love in! (Let's ignore what happens in the end, though. Just focus on the song!)
7. A Whole New World – Aladdin
"A whole new world
With new horizons to pursue
I'll chase them anywhere
There's time to spare
Let me share this whole new world with you"
One of the most romantic Disney scenes ever: Jasmine and Aladdin flying on a magic carpet and discovering their "whole new world" together. Although magic carpets don't exist, the magical feeling you get when you're in love does! Even if it takes you years to find the perfect man, even if you two have quarrels now and then, and even if it takes a while for you to realize what you truly share – when you find true love, it will be priceless. Falling in love and being in a relationship is complicated and there are difficulties that come with it. But once he is there for you, he will discover the world with you. Allow him to take you to places you've never been, to share memories that you'll never forget with you. Allow him to show you new experiences and go on adventures with him! In the end, love is something you will both share, and it will be an unforgettable, incredible journey.
Ces Tan
Ces Tan has a passion for dance, art, music and beauty (and she also loves to write).