Charlene Owen
Charlene works for a popular greeting card company, hoping that…
Words are powerful. Even if they are just a few lines of SMS, they are crucial in keeping your relationship strong, so take a few minutes out of your day to text your man more than just errands or a grocery list. Scroll down for a list of six sweet nothings that could end up meaning everything.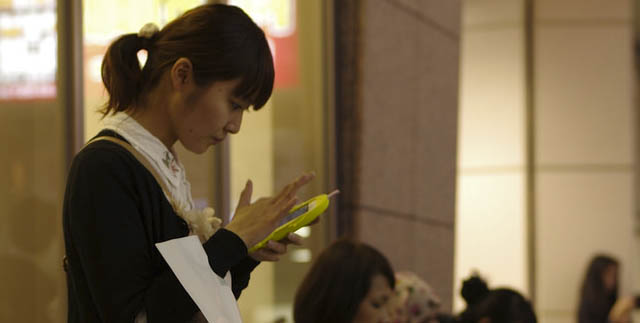 1. "Have a great day!"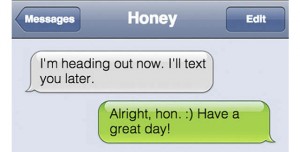 Don't belittle the power of well-wishes. "Have a great day" may sound like a cheesy fast-food chain tagline, but sincerely wanting your loved one to have an awesome time doing whatever he does may make him feel a bit more confident.
2. "This made me smile and think of you."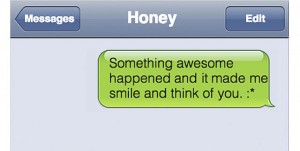 Did you stumble upon something nice that made you think about your man? Don't hesitate to tell him. Whether it's a mundane occurrence or a life-altering experience, letting him know that you associate him with great moments asserts the fact that he's special to you and that he's part of your happy moments even when he's not physically present.
3. "I had a great time."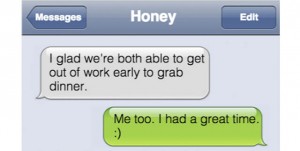 You could be on your first or your 252th date—expressing how much you've enjoyed your time together will never be passé. It's not only proper decorum, but also a great way to share how much you appreciate spending time with him. But you also have to remember to be honest. If your night wasn't as fun as you expected it to be, put it in such a way that will make him feel that you were happy to have spent it with him in spite of the subpar experience.
4. "I'm sorry."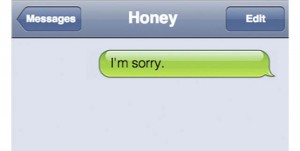 The old movie line that goes "Love means never having to say you're sorry" is probably one of the most misguided bits of advice. Love is learning how to say you're sorry. It's being humble enough to accept when you've made a mistake, allowing yourself to learn from the experience, and making the effort to express your regret and make amends. Although it's always better to apologize in person, sending your sentiments through text still shows that you respect and love your man enough to ask for his forgiveness.
5. "I love you."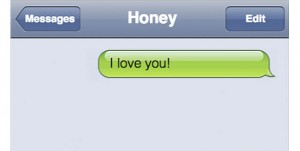 This should need no explaining. Although there are many who just drop these three little words so often that they lose meaning, sending a sincere "I love you" when it matters may just add a bit of sunshine to your man's day. "I love you" is not just a reiteration of a commitment, it's also something to look forward too—a warm embrace to come home to after a long day at work. Plus, make it more spontaneous by pairing it with message #2 on this list. For example, "I passed by the restaurant where we had our first date and it made me smile and think of you. I love you!"
6. "Thank you."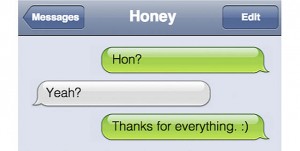 "Thank you" isn't just for those times when he opens the door for you or buys you something you want. "Thank you" is also for those random moments during the day when you suddenly realize that, hey, he loves you. You could have argued the night before and called a truce when you both woke up in the morning, but thanking him for making the effort to understand you better, even when it backfires, is always a classy move. Love is a daily decision that we all have to make, and always saying "yes" to it with conviction is something to be grateful for.
So once in a while, text him a "thank you" for being the man that he is. Show him you appreciate him as much as he appreciates you. When you look at your relationship from a gratuitous point of view, you acknowledge just how much it takes to make things work, and you'll value each other all the more.
Charlene Owen
Charlene works for a popular greeting card company, hoping that what she writes makes some big, burly man somewhere cry. She's into MMA, and when she's not watching armbars on YouTube, she also writes for a tech blog or naps with her cat.