Nica Valdeavilla
Nica loves books, writing, and photography. She likes to discover…
Husbands and wives are usually partners in almost everything—raising kids, dealing with work stress, providing for a better future, among others. Couples are usually drawn together by something they both agree on or have in common. For Paul and Julia Pike, current owners of Three Sisters' Restaurant of Pasig, it's all about preserving the family heritage.
Paul Pike is the great grandson of Lola Rosa, who originally started the restaurant as a refreshment parlor in Poblacion, Pasig. It was destroyed in World War II, but in 1970, the family rebuilt the restaurant under the same name in Kapitolyo, Pasig City. Since then, they have been known for their traditional Pinoy dishes, which have kept patrons coming back for more across more than one generation. For two years now, Paul and Julia have been the hands-on owner-managers and custodians of the restaurant.
I had the chance interview the lovely Ms. Julia Pike about how she and her husband continue to maintain the legacy left by Lola Rosa and, at the same time, adjust to the needs of the current generation.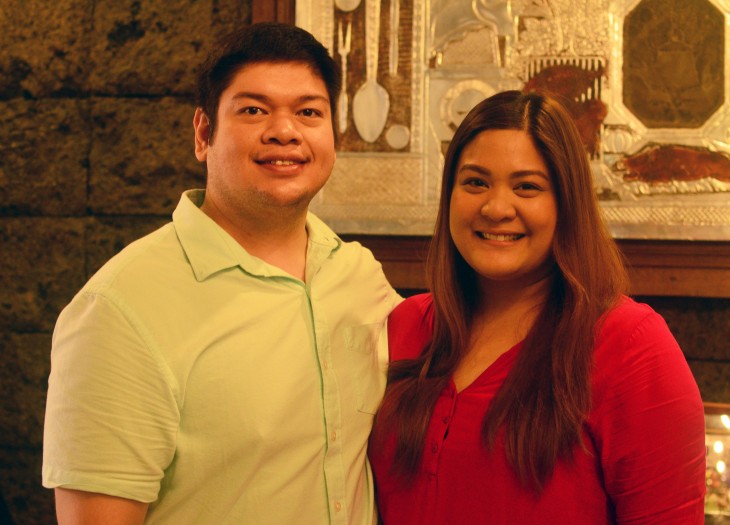 On Managing the Restaurant
When it comes to managing the restaurant, you could say that Paul and Julia's approaches are like Yin and Yang—very different, but necessary in their own ways. Paul is involved in ensuring the quality of the food. He's currently taking up culinary studies at Global Academy in Ortigas. Julia, on the other hand, is working on the business side of things.
She confesses that her husband is a better cook than she is, saying she's more of a critic than a chef. She believes that a dish is a representation of the person who cooked the meal. When it comes to cooking, her husband is in charge.
Julia shares, "Well, actually, my background is in business. My husband is the one really involved in the kitchen, in formulating new recipes and at the same time maintaining the old recipes that were passed on by our grandparents. My side is, I'm the one working on the financials and the marketing side of the business and also dealing with the commissary."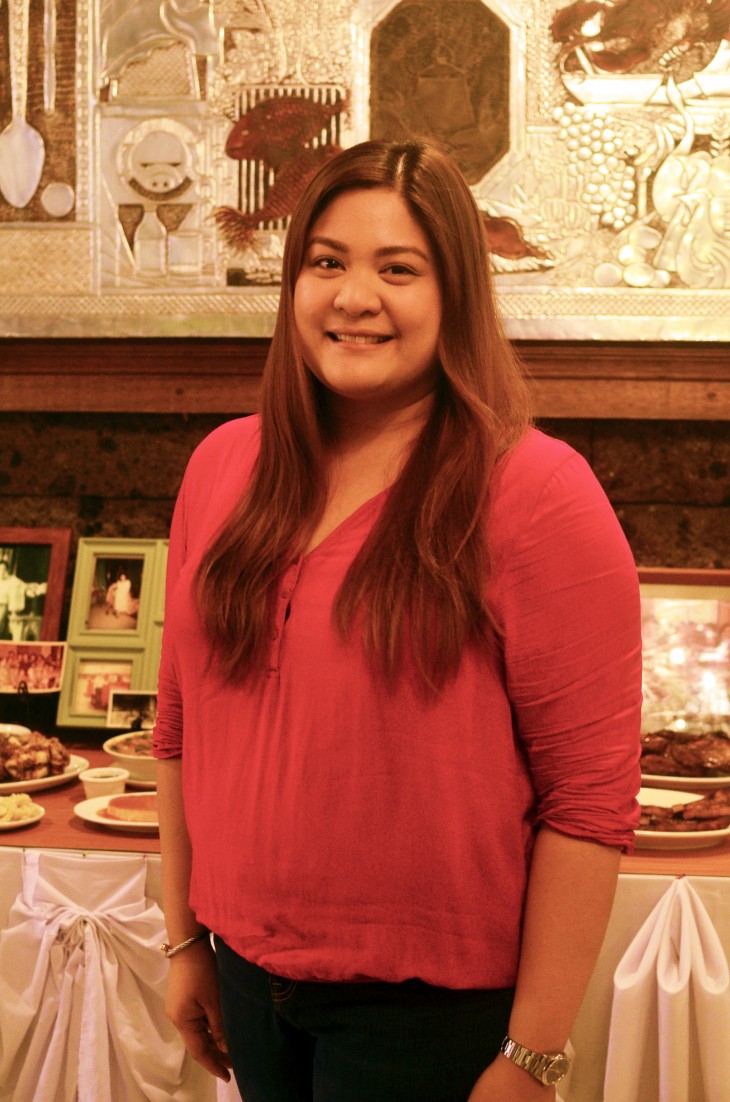 A Business-Minded Lady
Julia isn't a newbie when it comes to handling a business. She graduated from the University of Asia and the Pacific with a degree on Business Management. But during her high school years, she was already involved in the family business, as her dad was into distribution of cigarettes in Tanay. While she was in college, she also did some retail on the side. When she and Paul met, she'd already been selling things and joining bazaars in Greenhills for seven years.
She opens herself to challenges, and because she has always been involved in business, she decided to give employment a try. For four years now, she has been working with SM Development Corporation, where she handles project selling. Aside from that, she is also now a real estate broker.
When asked how she juggles the family business and her career, Julia shares, "Actually, it's more of passion and at the same time creating more avenues in meeting people. What I love about real estate is that it's very challenging in a sense because you meet a lot of people, and then basically [it's about] fulfilling all the needs, so somehow it is also related to what we do here. It's more of satisfying our clientele."
On Carrying the Legacy
Paul and Julia's real goal is to continue the legacy of what Paul's grandparents started when they first opened Three Sisters' Restaurant. One of their famous dishes is the pork barbecue, which uses the original recipe of Lola Rosa. Julia's husband, Paul, continues to discover and come up with recipes to add to their menu, one of which is the perfect combination of kare-kare and crispy pata.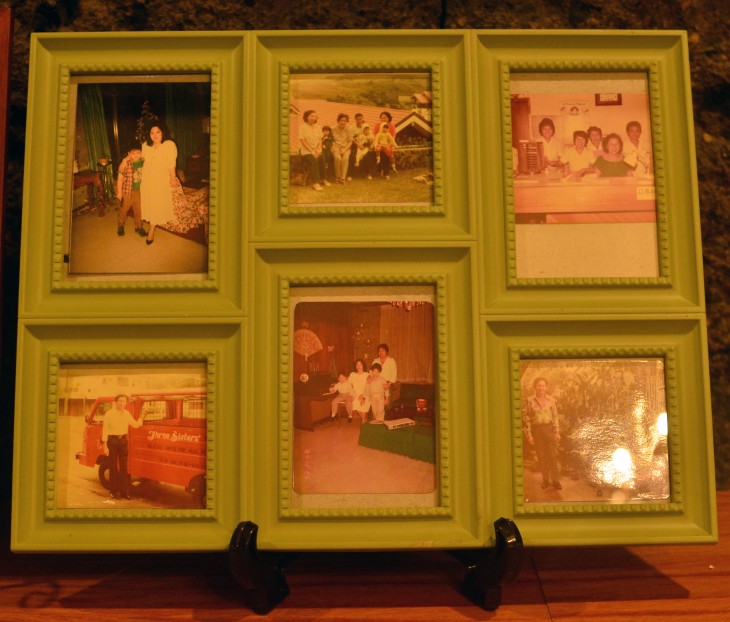 Julia says, "It's a bit of a challenge nowadays because there [is] a lot of competition. But I guess what stood through the test of time is really the recipe and maintaining its quality from how it started 70-plus years ago."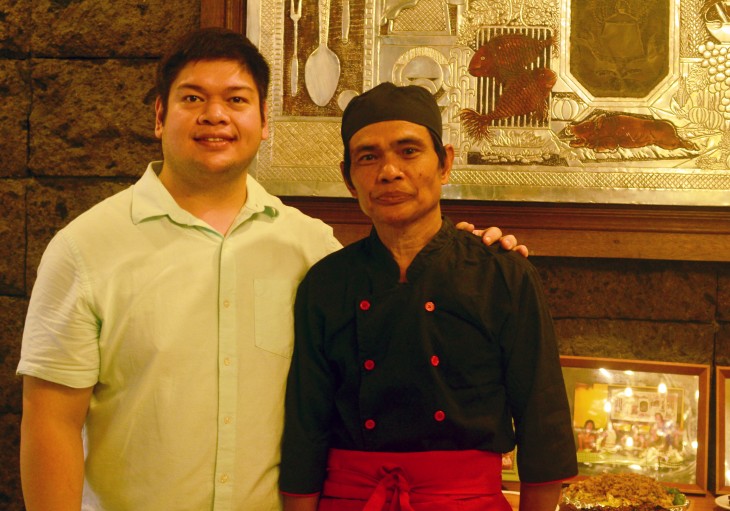 Three Sisters' Restaurant has always been known for their humble beginnings, something Paul and Julia still want to preserve. According to Julia, they want to continue to serve the food, price it, and present it and themselves as a brand in with that homegrown simplicity. You'll be surprised to learn how the prices of the food are very affordable and sulit.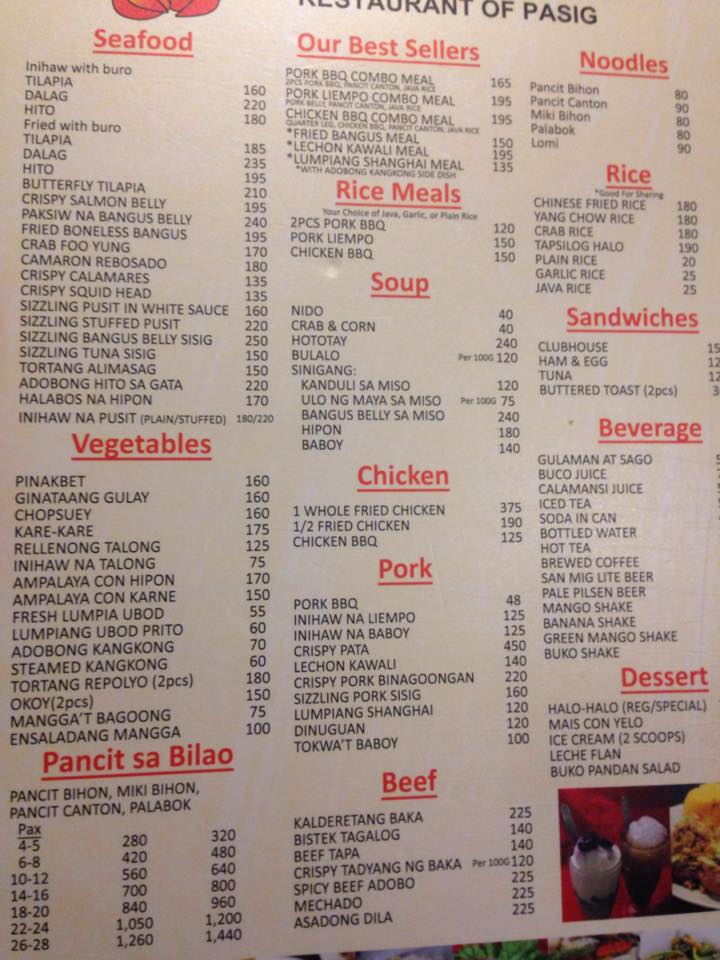 A New Generation of Diners
Julia and Paul have had to adapt to the changing times and the ever-shifting trends, and this has led them to fix a lot of things in the restaurant. They had to do more training for their employees, and at the same time fully market the restaurant. They've been featured on TV and have had food bloggers over through their events.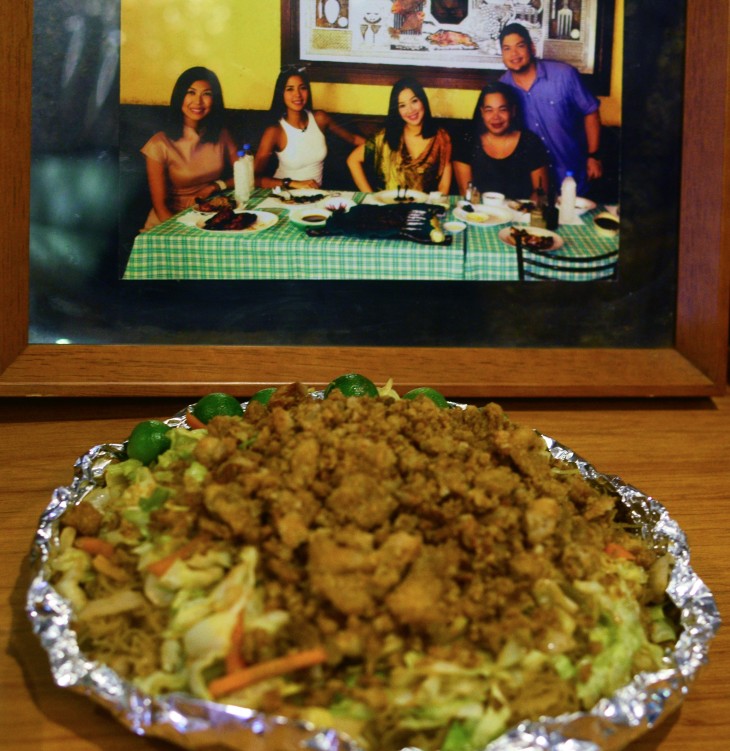 Three Sisters' also ventured into marketing via social media. They have an active Facebook page on which they feature photos of their dishes and promo announcements. Also, check out their hashtags #since1941 and #babalikbalikan in Instagram.
"Those were the things they weren't able to tap on, but now nand'un kami sa stage na we really want to make it full blast… We also want the new generation to know what was before—that was what we wanted to introduce—at the same time preserving the tradition and the heritage which was left to us," Julia shares.
Future Plans for Three Sisters'
Right now, Julia and Paul are thinking of expanding and operating more branches. They want to open branches in locations such Quezon City and Makati City. According to Julia, they're also looking into kiosks.
"We're [also] thinking because there's a demand for it, 'yung kiosk type for take out… probably we will be opening that for franchise maybe later this year or early next year."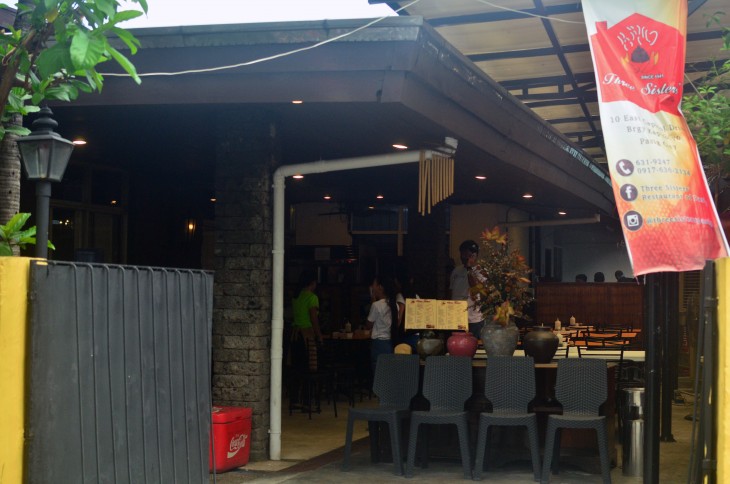 Aside from that, they're also focusing on deliveries. One of their promos offers free deliveries to locations in Ortigas, Makati and San Juan for orders with a minimum of P1,000. Eventually, in the next coming months, they may offer this promo to Quezon City residents as well.
Julia's advice to those wanting to venture into business is simple. It's not to enroll oneself in business school but instead, start experiencing the business. There's a lot to learn from it, she says.
Visit Three Sisters' Restaurant of Pasig located at 10 East Capitol Drive Brgy. Kapitolyo, Pasig City. Check out their Facebook page or IG account:@threesisterspasig. 
Nica Valdeavilla
Nica loves books, writing, and photography. She likes to discover new dishes, places and try a lot of things. She dreams of having her own business but her grandest dream is to travel the world.