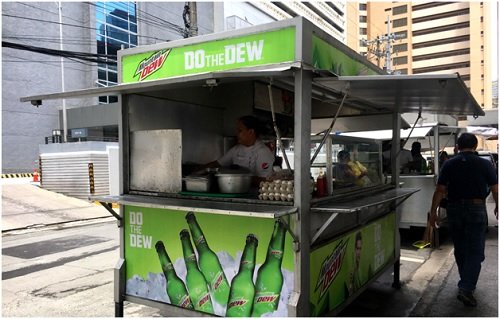 Let's admit it: eating healthy doesn't come easy for most of us. Given the high prices of vegetables and fruits lately, it seems almost impossible. Plus, going to restaurants that serve the healthiest food would sometimes mean cutting big time into your salary..
As a working girl in Makati City who doesn't have the time to prepare food in the morning, my sources for healthy food are "jollijeeps."
Jollijeeps often open at around 6 o'clock in the morning. By this time, they not only have sunny-side-up eggs or hotdogs; they also have a selection of ulam (viands).
Check out the healthy jollijeep meals I get to buy every day along Dela Rosa Access Road II
Chopsuey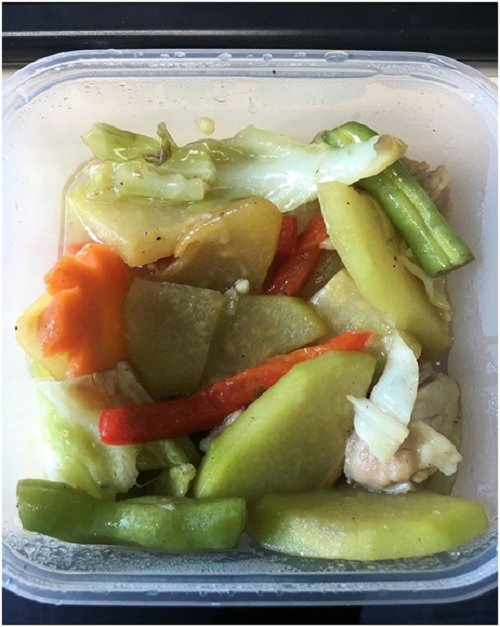 Chopsuey is one of my favorite jollijeep meals because I love vegetables and it only costs me P45. That price already comes with one cup of rice, so it's a very cheap option for me.
Imagine, I get to eat this meal filled with sayote, carrots, cabbage, bell pepper, and cauliflower. It has tidbits of pork, as well – just the right amount to balance out the taste of veggies.
This ulam tastes delicious. I mean, one time, I had a cough and colds, so my taste buds weren't functioning. I bought chopsuey for lunch. I wasn't expecting to taste anything, but I did.
It's yummy, and it's affordable. What more can you ask for, right?
Ginisang (Sautéed) Baguio Beans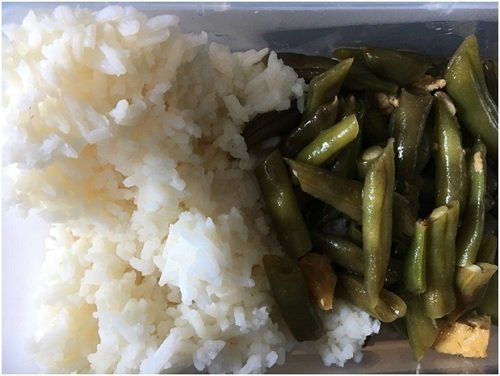 Sautéed Baguio beans is a go-to meal for its nutrients. They're rich in vitamins A, C, and K. Imagine this nutritious vegetable sautéed with onion and garlic. Who wouldn't want to eat that?
I bought this meal for only P45, which also comes with a cup of rice. The best part: it comes with cubes of tofu, which I also love.
This cheap and nutritious-filled meal is a sumptuous meal, as well.
Ginataang Kalabasa at Sitaw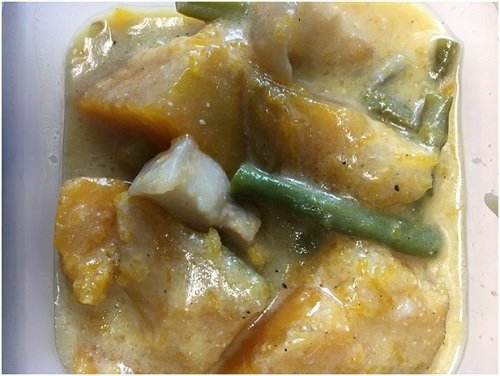 Imagine the sweet taste of squash mixed with string beans, and cooked with gatâ (coconut milk). Tasty, right? This jollijeep meal is another one of my favorites. There was a week in which I ate this dish almost every day.
Squash is very rich in vitamin A, which is good for the eyes. I'm in need of this particular nutrient because I have astigmatism and my eye grade goes up almost every year.
This nutritious meal is also only P45, which also includes a cup of rice. What's not to love, am I right?
See Also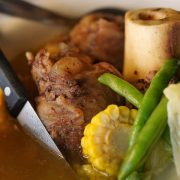 Lumpiang Sariwa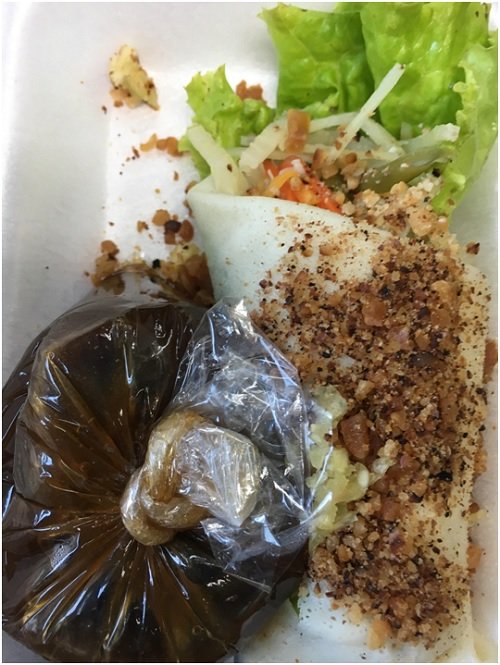 I have to say, out of all the healthy jollijeep meals, lumpiang sariwa is my favorite. It's made with strips of potatoes, lettuce, Baguio beans, and grilled ground pork. The sauce makes all the difference in the world.
I buy this almost every morning because, obviously, I love vegetables and it energizes me to get started at work. What also makes this my favorite is its price. It only costs P30. I don't eat it with rice because it's a heavy meal for me.
The price, the nutrients, plus the taste make this my number one jollijeep meal.
Tortang Talong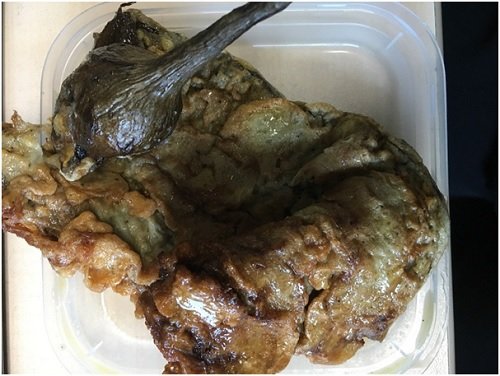 I love salty food, and this meal serves my cravings well. Getting the protein and the antioxidants I need in one meal is more than enough to convince me to eat tortang talong.
It's also very cheap, like the lumpiang sariwa. The meal only costs P30. I only have to pay additional P10 or P12 if I want to eat it with rice.
I never get tired of eating tortang talong. I think it's my second favorite, next to lumpiang sariwa.
You don't have to put a price tag on eating healthy. There are plenty of ways to start this lifestyle, and jollijeeps are your best friend if you want to save some money. Instead of running to a fast food restaurant, just head to the nearest jollijeep for nutritious yet affordable Pinoy meals.
Jean Ricelle Aquino
Jean is a 23-year-old single parent who grew up in Pampanga. As a feminist, she fights against misogyny and misandry one day at a time.