It may be the middle of June, and normally we'd be expecting cooler weather these days, but the heat and humidity haven't really let up yet. And the folks at Starbucks Coffee obviously feel our frustrations with getting sticky and sweaty the moment we step out of the sweater or head out of air conditioned offices and malls. Which is why their new featured beverages are both shakes—new versions of their famous Frappuccino Blended Beverages—and the new food items as well as the returning favorites are all light and easy to eat.
Learn about the new menu items below:
1. Caramel Triple Coffee Jelly Frappuccino Blended Beverage (P175 for Tall size, P185 for Grande, and P195 for Venti)
If you're a coffee lover, you'll definitely want to go for the Caramel Triple Coffee Jelly Frappuccino Blended Beverage. Here's how Starbucks describes this drink: "The handcrafted Triple Coffee Frappuccino® combines layers of delicious dark roast coffee jelly, cool blended coffee Frappuccino and caramel syrup, topped with espresso whipped cream, finely ground coffee sprinkles and caramel drizzle."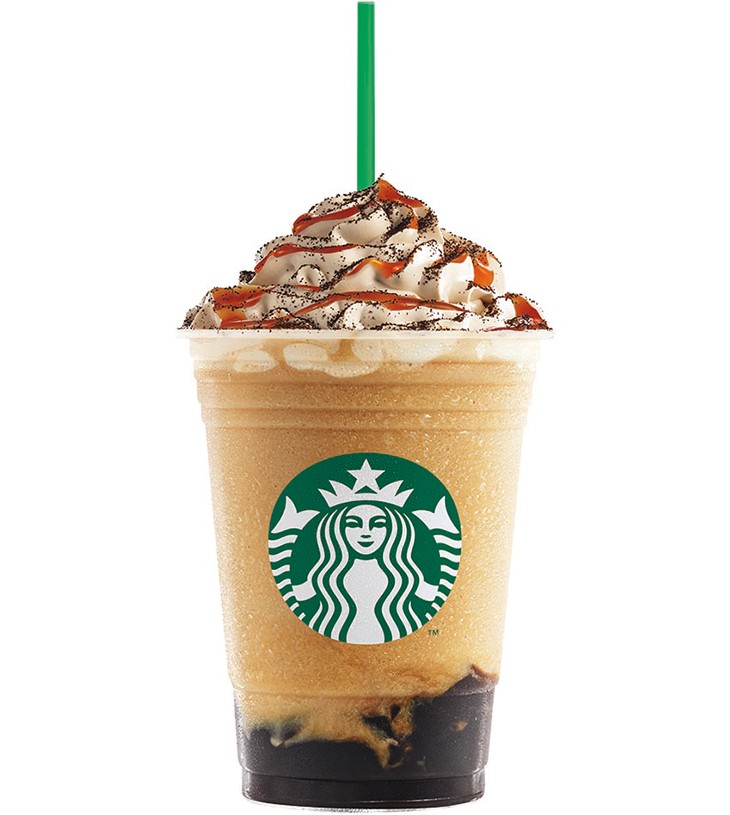 2. Strawberry Cheesecake Frappuccino Blended Beverage (P175 for Tall size, P185 for Grande, and P195 for Venti)
Looking for a sweeter indulgence, or perhaps dessert in liquid form? Try the Strawberry Cheesecake Frappuccino Blended Beverage. Starbucks describes it as "an indulgent and delicious beverage combining delicious strawberry sauce, rich cheese flavor with a cool Cream Frappuccino which is then layered with biscuit crunch, then topped with an innovative and delightful cheese whipped cream, berry drizzle, and even more biscuits pieces."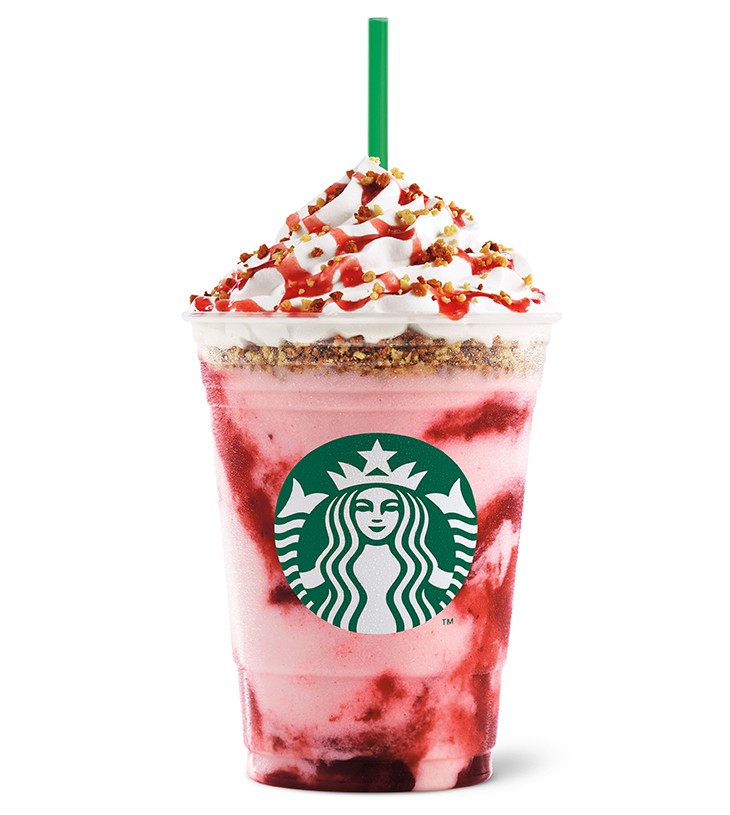 3. Cheese Pandesal (P65)
Starbucks' take on a local favorite is stuffed with sauteed onions and tomatoes and, of course, a generous helping of mozzarella cheese.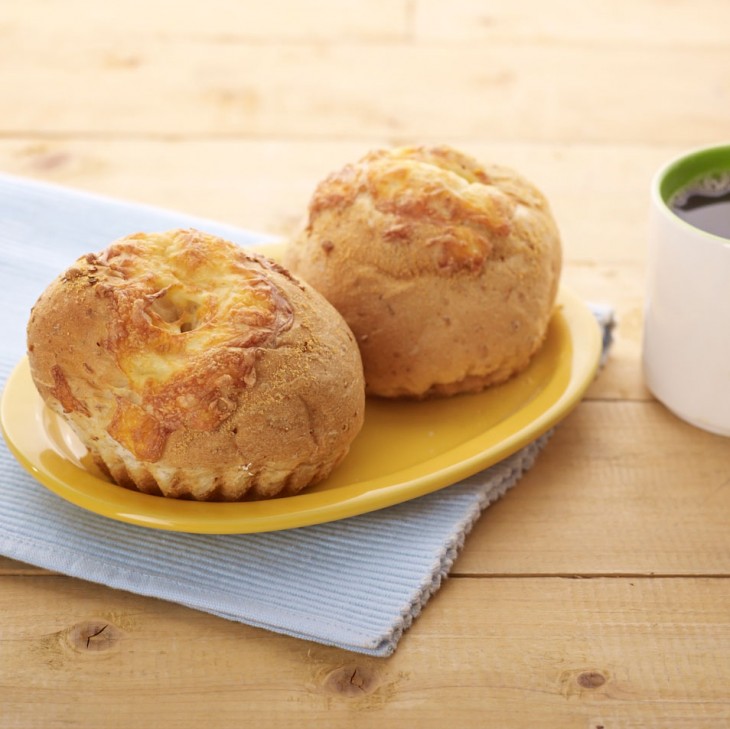 4. Spanish Tuna Pandesal (P65)
If you're looking for a bit more protein for a quickie breakfast or a snack, this soft bread filled with Spanish tuna and cheese will do you right.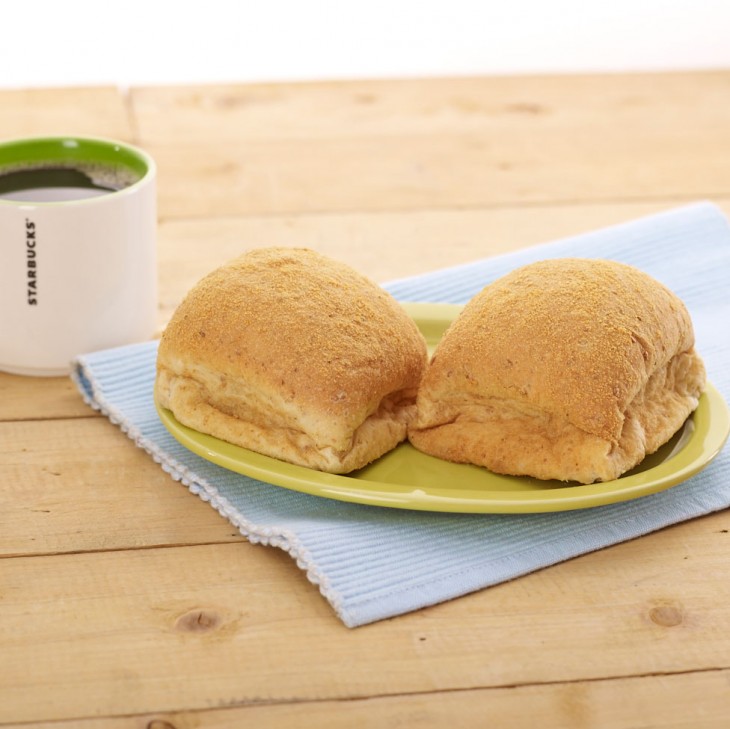 5. Ham and Cheese Danish (P95)
Of course, if you like things a little more flaky and buttery, check out this ham and cheese danish.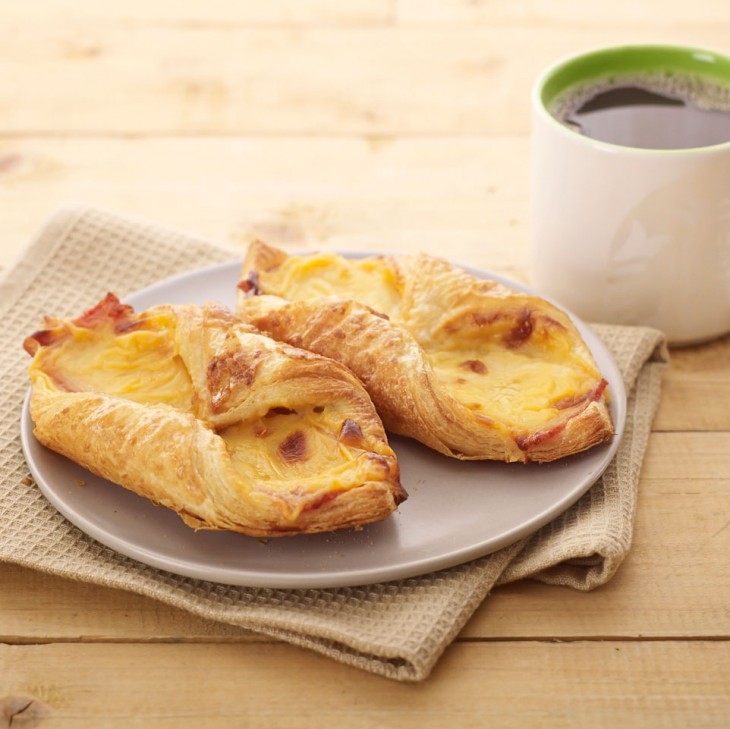 6. Hawaiian BBQ Sausage Wrap (P165)
If you're going to keep it light for lunch, you could do worse than this tortilla stuffed with grilled sausage slices, onions, and pineapple and flavored with a sweet-savory Hawaiian BBQ sauce.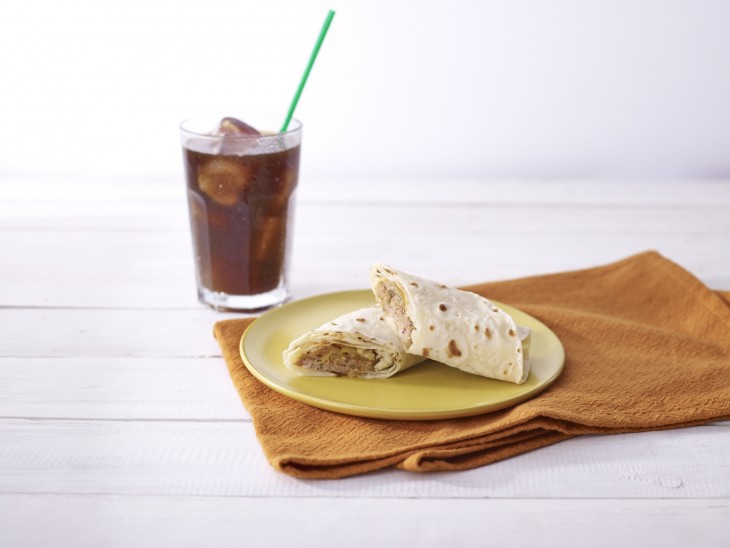 7. The Clubhouse (P165)
Starbucks' take on a classic sandwich will work for those looking for something a bit heavier. You get chicken salad, farmer's ham, sliced hard-boiled egg, bacon, mozzarella cheese, arugula, and Ciabatta bread—all in one go, so you don't get too much bread with the filling, which is usually a risk with Clubhouse sandwiches.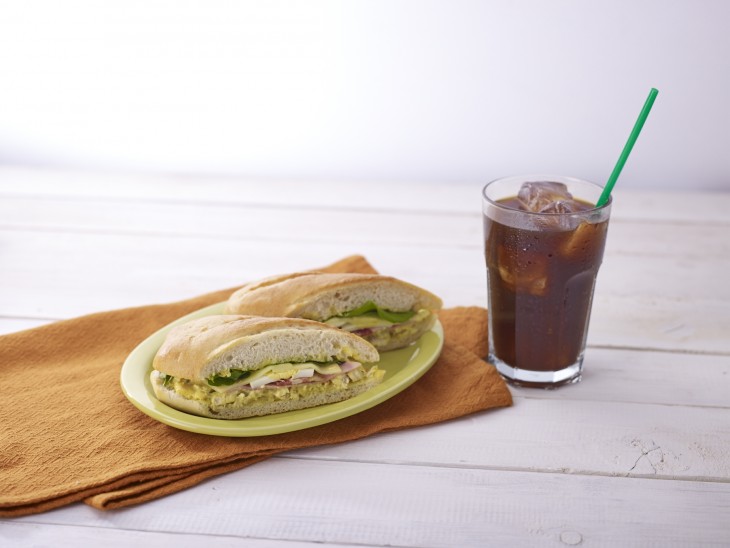 8. Triple Cheese Ensaymada (P85)
One of the things we really look for in an ensaymada is that yummy cheesiness, and Starbucks answers that challenge with this soft, buttery cheesy bread, topped with parmesan cheese and queso de bola for a dash of saltiness.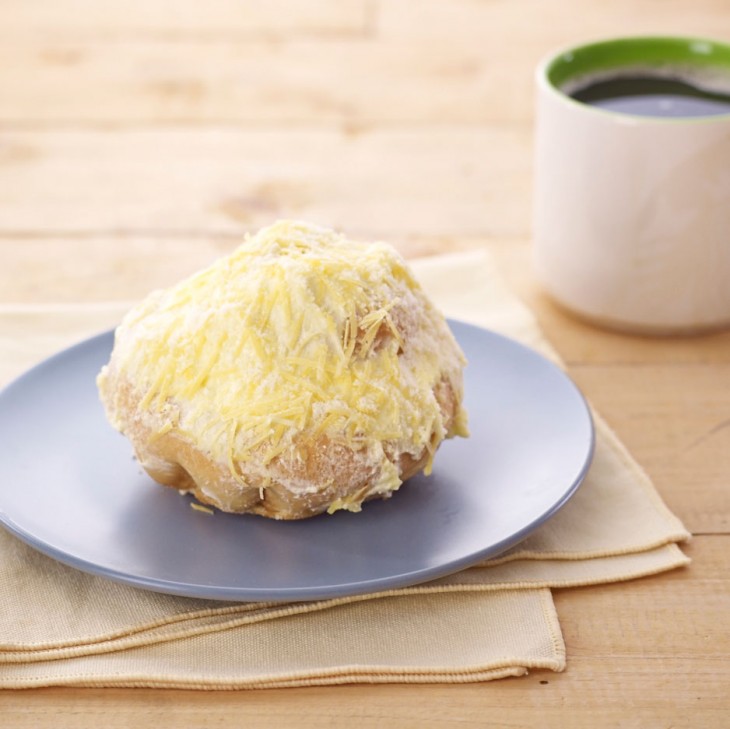 9. Choco Milk Twist (P80)
This adds a bit of childhood nostalgia as it looks like a treat you would have loved to have after arriving home from school—or something that would've brought a smile to your face when you spied it in your lunchbox. This flaky pastry is filled with Belgian chocolate chips and vanilla cream.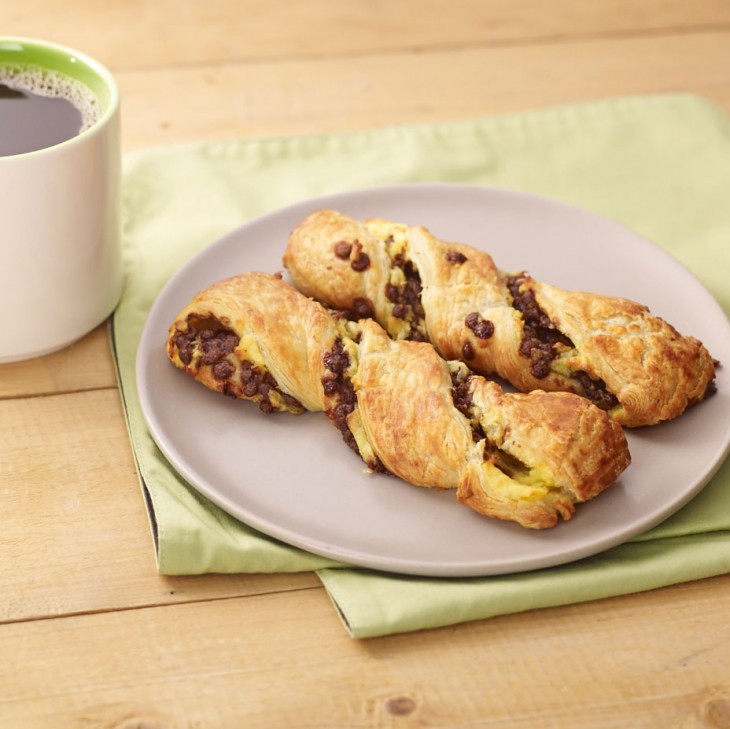 10. Strawberry Shortcake (P130 per slice, P1,150 for a whole cake)
Here's another childhood favorite. You get a layer of sponge cake made richer with cheesecake with frozen dried strawberry bits and then coated in strawberry cream frosting.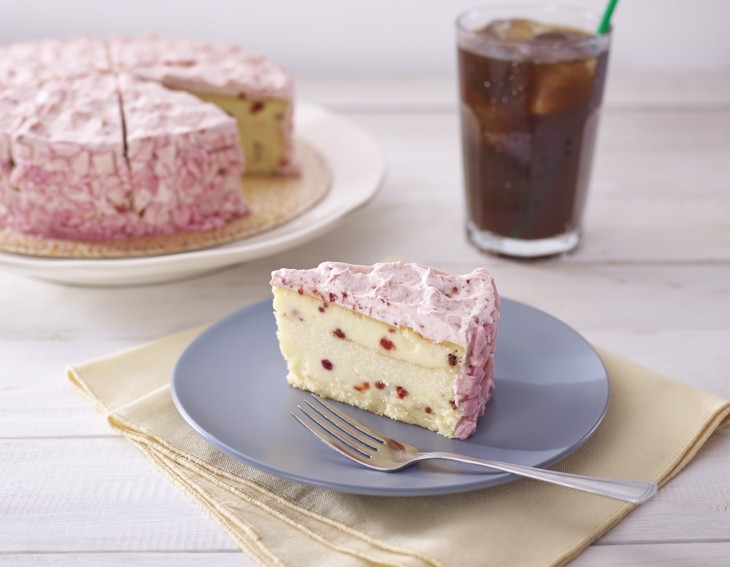 11. Turtle Brownie (P65)
In need of a quick pick-me-up? Sink your teeth into this fudgy brownie made with caramel and pecans.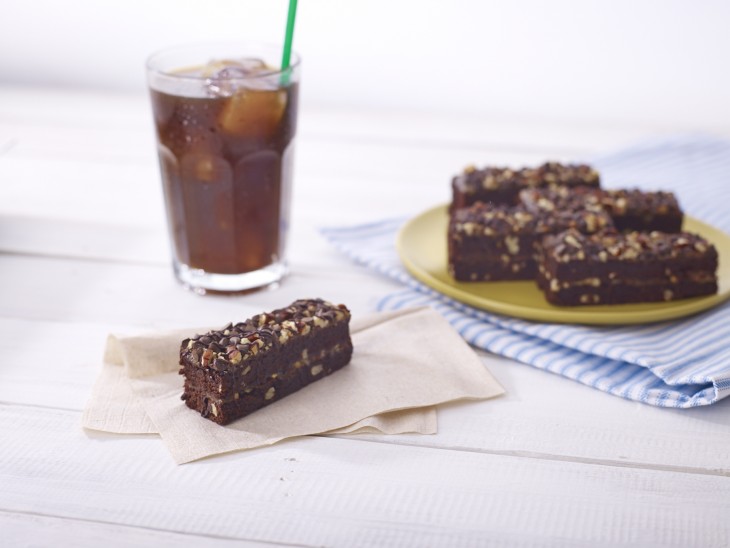 12. S'mores (P70)
Does any dessert symbolize summer idylls better than anything based on that campfire classic, the s'more? Starbucks' version is a baked bar of Graham crumbs, chocolate chips, and marshmallow.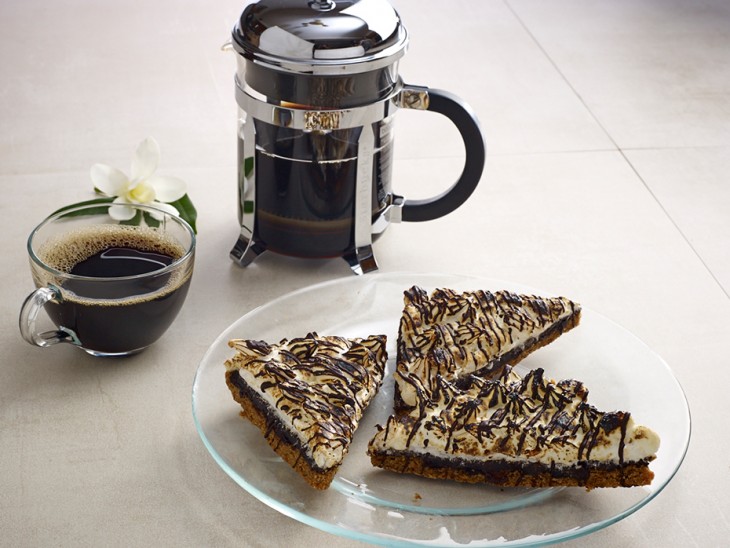 Starbucks will also continue to sell their Starbucks VIA Iced Coffee, but they've also introduced a new type of whole bean coffee, this one an Iced Coffee Blend. Starbucks describes this as "a medium roast, well-balanced, and caramelly smooth coffee with Africa and Latin America coffees carefully selected, blended and roasted for iced coffee. Balanced and approachable, this blend was designed with the perfect cup of iced brewed coffee in mind and is specifically roasted to accentuate a full-flavored taste when chilled."
Frappuccino Double Upsize Treat
Starbucks definitely wants you to try their new Frappuccino Blended Beverages, so avail of their launch promo: get a double upsize (which means you'll get a Venti for the cost of a Tall drink) on either the Caramel Triple Coffee Jelly or the Strawberry Cheesecake Frappuccino Blended Beverage from 2PM to 4PM on June 17 and 24, 2015. You can't just buy a whole truckload of drinks, though: the offer is valid for just four beverages per transaction. A few notes: if neither featured beverage is available, you can redeem the offer with any other Frap, you do earn one beverage star per beverage purchased with this promotion if you use your Starbucks Card, and the promo can't be combined with other promotions or discounts.
Liana Smith Bautista
Liana Smith Bautista is an article writer, web content manager, manuscript copy editor, and blogger—and she thinks it's awesome that she earns her living marketing on her love for the written word.