Flying coach may do wonders for your wallet, but sometimes, it could also put your patience to the test. How many times did you book a really cheap economy ticket only to regret it halfway through the flight because you didn't have enough legroom?
Still, that doesn't mean that flying coach should always be insufferable. Here are 10 things that you could do to make it more comfortable.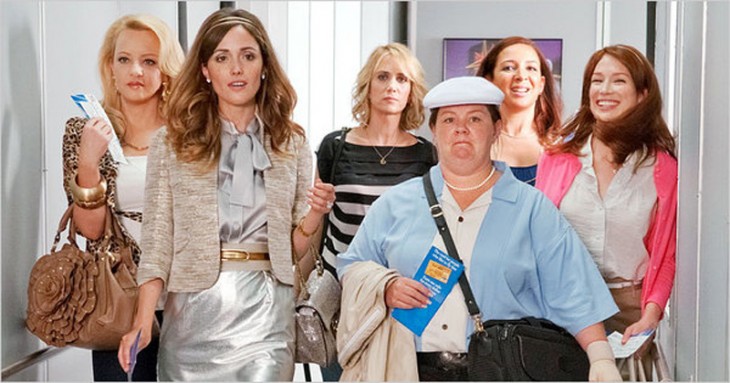 1. Check-in online.
Most airlines allow you to check-in 24 hours before your flight. Doing so means you get to avoid the hassle of having to line up at the check-in line when you arrive at the airport, giving you more time to prepare for your flight.
2. Choose your seat wisely.
If you usually don't feel the need to visit the restroom during flights, go for the window seat to avoid being bothered by those who do. On the other hand, book the aisle seat if you need to go to the restroom every now and then.
Also, do not assume that the first exit row is the best choice, as some might not have reclining seats. Planes usually have two exit rows, so if you want better legroom, go for seats in the second exit row instead.

3. Travel light.
Just take a lightweight carry-on bag with you instead of a small, bulky suitcase that's hard to tote around. Place your bag in the overhead compartment so you could have more legroom, as compared with having a bag tucked under your seat.
Also, pack at least one outfit (shirt, jeans, and underwear) in your carry-on just in case your check-in luggage gets delayed.
4. Wear something comfortable.
This also applies to people who are in business and first class. Avoid ill-fitting clothes whenever you travel, so you won't end up fidgeting around your seat all throughout the flight.
5. Pack your own "travel kit."
Both first class and business class passengers are given an amenity kit with all sorts of knickknacks. Economy flight passengers can do the same by packing an amenity kit of their own–just put travel-sized versions of your favorite moisturizer, facial wash, toner, hand cream, lip balm, toothpaste, and toothbrush into a small pouch. We also suggest including a small bottle of your favorite perfume or cologne to keep you smelling fresh.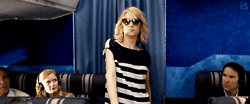 6. Invest in a pair of noise-cancelling headphones.
This will save you from the crying baby, the chatty person sitting next to you, and the couple who seem to have a habit of loudly oversharing everything. Having a good pair of headphones will help make your flight more bearable and relaxing.
7. Bring a good travel pillow.
Invest in a good travel pillow that you can also keep in your carry-on, as this will make all the difference when it comes to sleeping during your flight (while avoiding the dreaded plane-induced neck pain).
8. Bring your own snacks.
Make sure you pack snacks that you can munch on. Airplane food could be quite expensive (and you might second-guess your hunger pains when you see the hefty price tag), so make sure you get yourself covered by bringing a trail mix or something just in case you go hungry during the flight.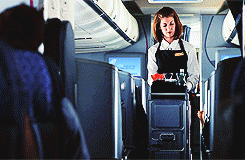 9. Bring a blanket and a sleeping mask.
Don't forget to bring your own lightweight fleece or cashmere blanket to keep you warm. Also, don't forget to bring a sleeping mask to block out the plane's ambient lights when you want to take a nap.
10. Keep yourself entertained.
Some economy flights might not have in-flight entertainment, so make sure you got yourself covered to avoid cabin fever. Bring a book or a magazine, create your very own music playlist, and save videos on your tablet or laptop so you won't be bored during your flight.