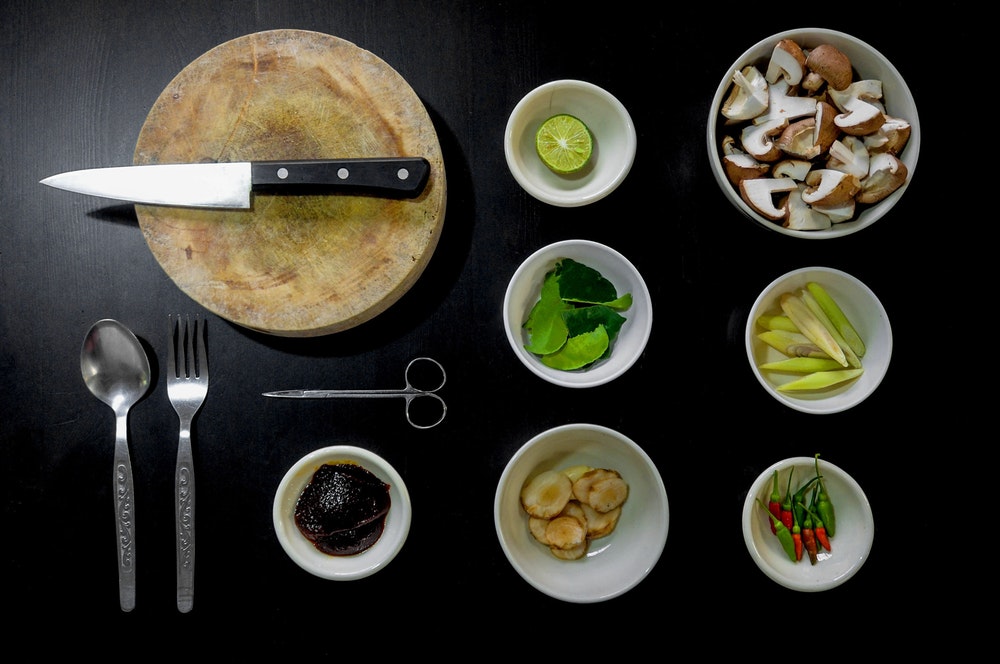 Filipino cuisine is a profusion of flavors, cooking techniques, and heirloom recipes prepared to the letter or continuously reinvented. Everyday dishes like sinigang, adobo, kare-kare, pinakbet, sisig, kilawin, dinuguan, and the like are deeply rooted in local culture. Each town in every province will have its own version of these staples, adding to the depth and variety of our culinary portfolio.
But just when we thought our culinary tradition wouldn't get any better than our lolas' cooking, a growing community of young chefs is busy seeking new ways to interpret Filipino food and reintroduce it to the modern palate. Here are some of the culinary masters bringing our heritage to the fore.
Claude Tayag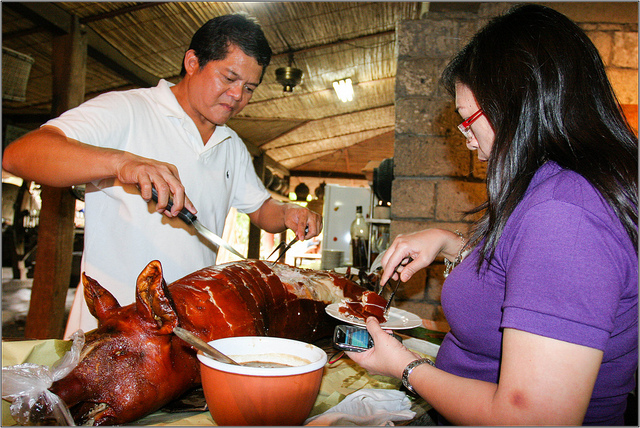 Chef Claude Tayag is the genius behind Bale Dutung, an avant-garde restaurant in Angeles City serving innovative Pampango cuisine. Like a true Renaissance man, Chef Claude is also an accomplished painter, sculptor, furniture designer, and writer. Among his many achievements, his contribution to Kapampangan cuisine is especially notable, earning him a feature on Anthony Bourdain's "No Reservations" and his cooking show "Chasing Flavors."
Bale Dutung, which in English means "house of wood," is the culmination of his knowledge working with wood and authentic Kapampangan gastronomy. Today, Chef Claude continues to serve bold and inventive dishes set in his humble-abode-turned-restaurant – a unique dining experience worthy of receiving top accolades from the Miele Guide.
JP Anglo
JP Anglo is now part of a new generation of "rock star chefs," but like most culinary masters, he started with humble beginnings. A Bacolod native and citizen of the world, the young chef continues to make headlines for his exciting reinventions of classic Ilonggo and Negrense favorites. While his restaurants Sarsa and Kafé Batwan are deeply inspired by regional flavors, he's made many contributions to the country's overall food scene, as well.
In his early 30s, he joined the ranks of the country's culinary greats to become one of the judges of "MasterChef Pinoy Edition." Today, if he's not running his restaurants, he's traveling and surfing around the Philippines and elsewhere. Every time he comes back, he brings these experiences to his kitchen, where he infuses Filipino cuisine with a spirit of adventure.
Myke "Tatung" Sarthou
If there's a chef deserving of celebrity status, that's Myke Sarthou, or simply Chef Tatung. Outside his Agos Restaurant kitchen, he's a culinary heritage advocate and an ambassador of Filipino cuisine to the world. In his presentation for the "Madrid Fusion Manila" event in Spain, Chef Tatung talked about salt, one of the cornerstones of taste and flavor. The talk was accompanied by a documentary called "Seasons of Salt," in which the chef interviewed artisan salt producers like Aro-En Gourmet Salt from Pangasinan.
The interview served as a casual and smooth introduction to Filipino food before he served Agos signature dishes like fiesta paella, kilawin, lumpiang sariwa, and suckling pig sisig salad.  A lot of people would say that Filipino food has no identity, or that it's borrowed from other cultures, but Chef Tatung would staunchly disagree. In fact, he believes that our regional and indigenous cuisines are complex and steeped in culture; they're just waiting to be discovered. Today, his presence continues to inspire young chefs and food connoisseurs to dive deep into Filipino food and unleash its full potential.
Fernando Aracama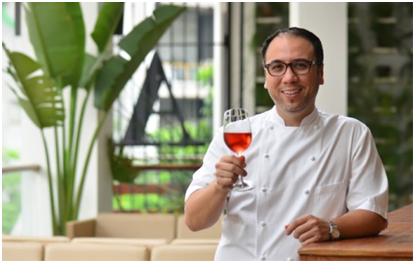 Chef Fernando, also a Bacolod native and "MasterChef Pinoy Edition" judge, is a well-traveled chef and culinary savant. Aracama Filipino Cuisine is a culmination of his journeys around the world and knowledge of Negrense and Ilonggo cooking. In fact, the restaurant, from the ambience to the food, is a delightful homage to these interconnected regional cuisines. Like the restaurant's interiors, the dishes are a balance between traditional and modern. But overall, the restaurant is great for both intimate dinners to lively family gatherings.
While known to his friends and colleagues as quiet and pensive, Chef Fernando is certainly fearless in coming into the limelight to bring the flavors of his cherished hometown to Manila's ever-dynamic food scene.
Filipino cuisine has long been bypassed in international culinary books and alienated from Southeast Asian fare. It's inspiring to see that our rich culinary tradition, which we're all proud of, is slowly getting the attention of the international community. These homegrown chefs are living proof that we can elevate a cuisine that's rooted in tradition.  It won't take long before our favorites hit restaurants and home kitchens abroad.