Traveling to far-off places is something that I have always had on my bucket list of things I want to do in my lifetime. Watching movies like Eat, Pray, Love just fuel my wanderlust and have me dreaming about all the grand sights that I hope to see. I haven't seen very much of the world in the short time I've existed so far, but I'm hoping I'll be able to change that within the next couple of decades.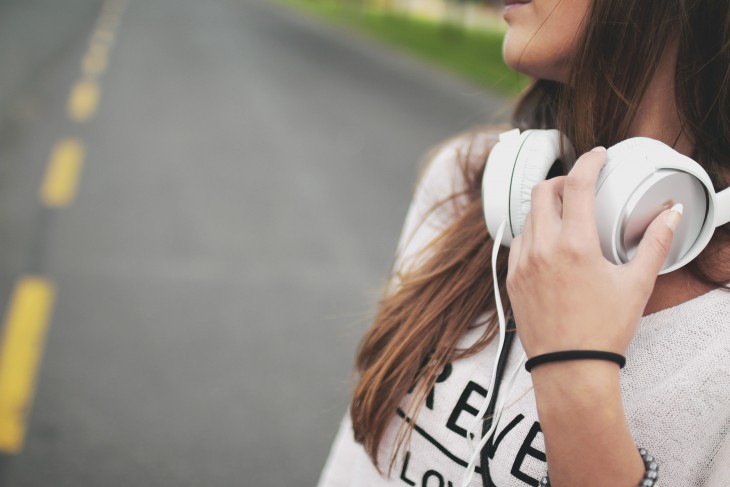 There are so many beautiful places in the world. It's hard to pick just a few places that should be on every girl's travel bucket list, but here are the top five ones that stand out:
1. Shicheng, China
This city is less known than some of the others on this bucket list, and that's because it is, well, not exactly easy to get to. You can't drive through it or take a plane–because the entire city is underwater. Known as the "Atlantis of the East," and also known as Lion City, Shicheng was founded more than 1,300 years ago and is made up of magnificent stone architecture. What makes this the ultimate bucket list destination is the fact that not just anyone can see it. Only experienced divers are currently allowed, as it's still relatively unexplored. So, time to enroll in a diving course and start preparing so that you can be one of the lucky people to see this hidden gem.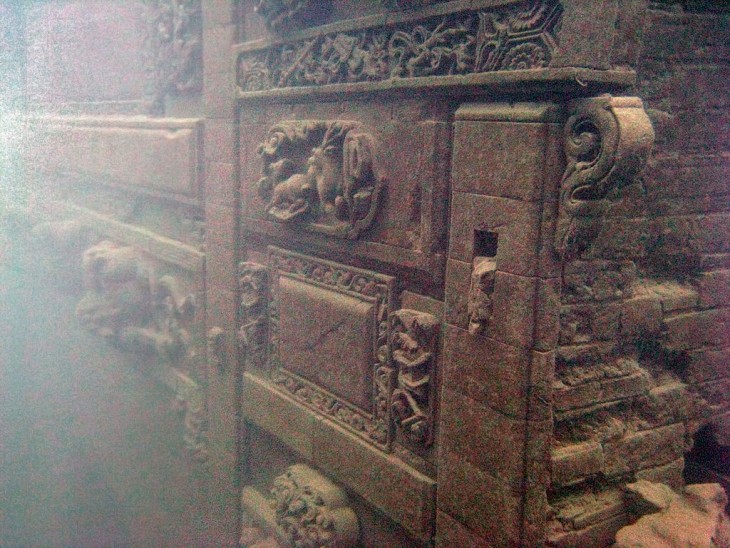 2. Rio de Janeiro, Brazil
Far more well-known is the stunning landscape of Rio de Janeiro. Famous for it's beautiful beaches and the iconic Christ the Redeemer statue, Rio's Carnival is something that everyone should experience. This event is the biggest carnival in the world, drawing 2 million spectators from out of their homes and across the world to marvel at the floats and dancers. While the real Carnival can cost upwards of 100,000php for tickets, there are also tons of street festivals that are held simultaneously, celebrated just as enthusiastically, and open to anyone. Music, dancing, costumes, and a flurry of colors pollute the street with a magnificent chaos that you have to experience to believe.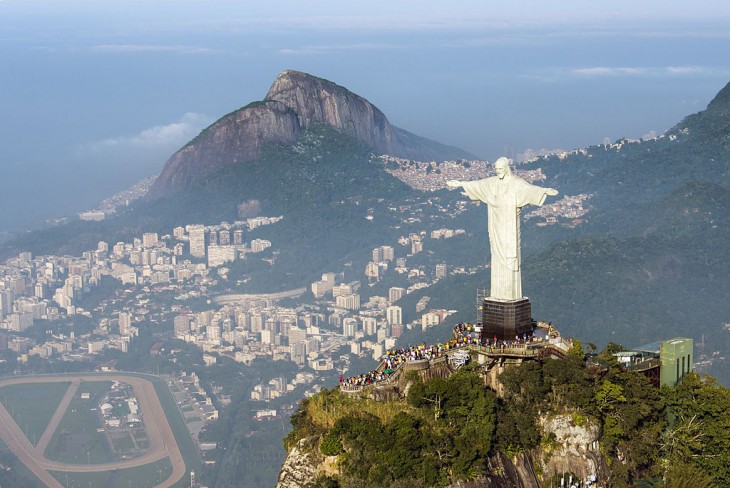 3. The Galapagos Islands
Essentially one large group of wildlife refuges, the Galapagos Islands are a haven for anyone who loves wildlife of all sorts. This group of islands is considered one of the best places in the world to view wildlife. The natural beauty and sanctuary for a variety of animal species has been so well preserved because of the limitations on the islands' development. As a result, these islands are a nearly untouched paradise, home to many types of animals including several species that are unique to the islands, such as the Galapagos tortoise, the marine iguana, the Galapagos penguin–and don't even get me started on the birds. To be able to visit this paradise and see these animals in person would be a truly breathtaking and unforgettable experience of a lifetime.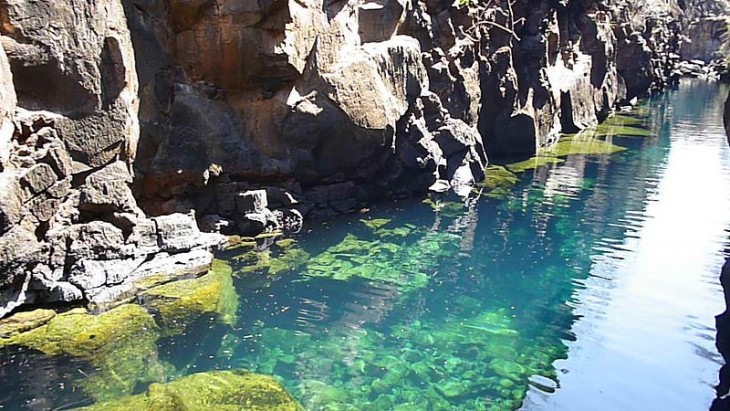 4. Rome, Italy
Considered one of the most important tourist destinations in the world, Rome has been on my bucket list for a very long time. If the Galapagos Islands are nature's paradise, Rome is the total opposite: a people's paradise, beyond rich with man-made wonders in the form of arts, architecture, fashion, and history. It is filled to the brim with treasures, from the Colosseum where ancient Roman gladiators fought to the Sistine Chapel's famed ceiling, painted by Michelangelo himself. Even someone like me, who isn't all that into historical places, can greatly appreciate the centuries of magnificence that created this city.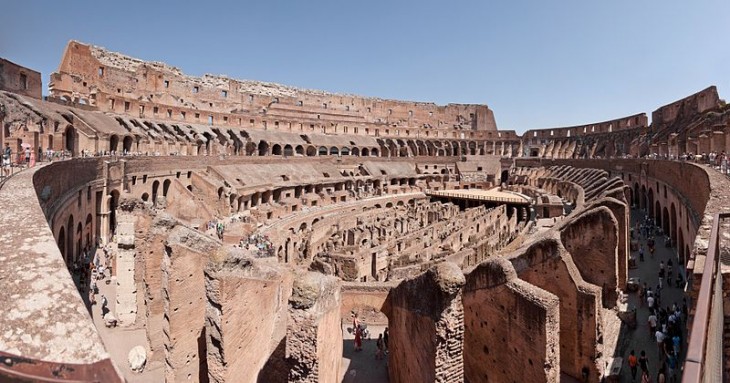 5. Kalinga, Philippines
For the last item on the list, I wanted to include something a little bit closer to home. Kalinga is a hidden province right here in Luzon that has gained a lot of fame, particularly due to one tribeswoman – Whang Od. The tribes who live in this province have retained much of their ethnic culture, and one noteworthy aspect of the culture is the Kalinga traditional tattoo art. Whang Od is the very last Kalinga tattoo artist – when she dies, a large part of the tribe's culture will die along with her. As amazing as the tattoo culture, though, is the journey it takes to get there. It's no easy feat, requiring various modes of transportation, and at the end, an hour's walk on foot to reach the village. For those that aren't tattoo lovers, there is plenty else to marvel at when in Kalinga, including waterfalls, hot springs, rice terraces, and white water rapids.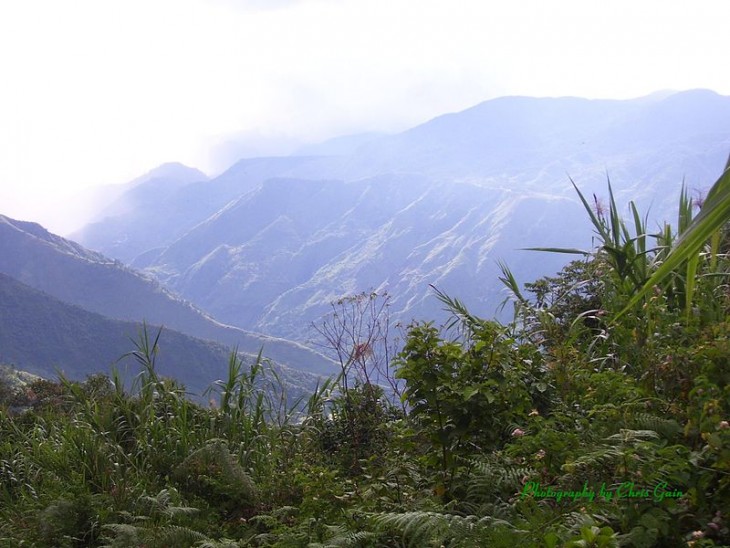 The destinations that I have chosen to include on this list are all incredible, once-in-a-lifetime type places that require forethought and effort to travel to, and that's what makes them worthy of being on any girl's bucket list. How about you? What's on your bucket list?
Janessa Abigail Hizon
Abby is from the USA and moved to the Philippines to be with her husband, David Christopher Hizon, who also happens to be her photographer for most of her writing endeavors. A gamer, a bookworm, an animal lover and a self-proclaimed foodie, she is passionate about everything that she does and hopes that will come across in her writing. Follow her at http://facebook.com/WritersInTandem & http://www.thewritersintandem.wordpress.com