Myra Mortega
Myra is a writer and an editor. She has penned…
Queen B just released a new single–"Runnin' (Lose It All)"– and it's perfect in every way. The melody is catchy, Beyonce's vocals are absolutely amazing, and her collaboration with Arrow Benjamin definitely works. We're also totally digging the house influences in this new track, which perfectly contrasts with Beyonce's powerful vocals.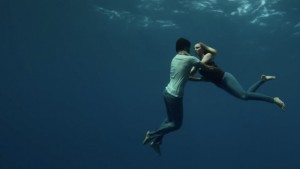 Best of all? The lyrics! The verses range from raw honesty about a love gone awry:
"These four lonely walls have changed the way I feel
The way I feel, I'm standing still
And nothing else matters now, you're not here
So where are you? This empty room is missing you"
Then, they build up to an empowering anthem by the time we get to the chorus:
"I ain't runnin', runnin', runnin', runnin'
Runnin', runnin', runnin'
Ain't runnin' from myself no more
We'll face it all"
With the song slowly fading to a promising note:
"If I lose myself, I lose it all"
No doubt, we just got ourselves a new videoke staple. Check out the video below!
Myra Mortega
Myra is a writer and an editor. She has penned speeches, magazine articles, educational materials, and online content. She enjoys traveling, doodling, taking photos, and laughing to "Friends" reruns.