https://www.facebook.com/shopandyph/photos/a.155053485961735/155052845961799/?type=3&theater
Andy Riel Wong launched her online footwear brand Andy Shop PH on March 11, 2020. She was excited to share these proudly Marikina-made shoes that the ordinary woman can wear as she faces everyday challenges. A few days later, the COVID-19 pandemic brought the entire metro on lockdown.
What can be a greater challenge to an entrepreneur than a virus that brings the country (and the world) to its knees?
Andy recounts, "I didn't have a choice but to stop operations. Delivery services were limited to necessities only, and unfortunately, my products were not deemed as a necessity. I created the website on my own without any prior experience of building a website and this became an opportunity for me to focus on building the platform and enhancing the user experience when shopping inside my website. To be honest, even during this ongoing GCQ, it's still difficult to attract potential customers to buy something from a new brand."
But like every determined business owner, Andy forges on despite the difficulties and keeps to her brand's philosophy.
Step into the Shoes of Others (and Think of How You Can Help Them)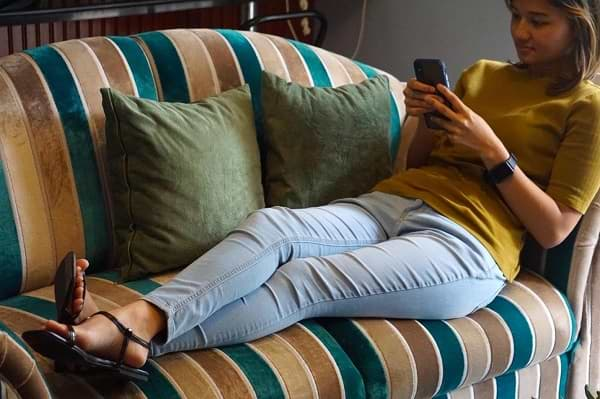 Andy firmly believes that business and humanity go hand in hand. "It's not enough to do business for the sake of yourself and how far you can get in life […] It's how much impact you can give, how many people you move, and how many lives have depended on you," she shares. This reflects in her footwear brand.
The practical and positive entrepreneur co-owns a cafe restaurant in Antipolo City with her partner Rods. As a coffee shop owner, she interacts with people from all walks of life. She meets many women with different outlooks and motivations. The elegant simplicity of the women she interacts with inspired her to start a footwear collection that focuses as much on comfort as it does on aesthetics.
Another motivation for Andy is the difficulty of buying shoes when you have big feet. She has friends who share this concern so she built a brand that caters to women with big feet.
Given the insights of people close to her and those she interacts with through her F&B business, Andy started looking into shoe manufacturers in Marikina City. She had a vision about what her next business was going to be. Andy Shop PH was going to be footwear for women, made by women.
Andy Shop PH is a symbol of the strong, brave, and hardworking Filipina who shines in her simplicity.
And so, Andy takes it one step further by partnering with female shoe manufacturers in Marikina City. The entrepreneur makes sure all of her manufacturers compensate their skilled staff properly.
"When we purchase local, we support their families, their dreams, and their legacy. We want to make sure that this will live for generations to come."
And as the community tries to stay afloat amidst a global health pandemic, it's only fitting that we do what we can to support local businesses.
Keep Moving Forward (in a Pair of Stylishly Functional Shoes)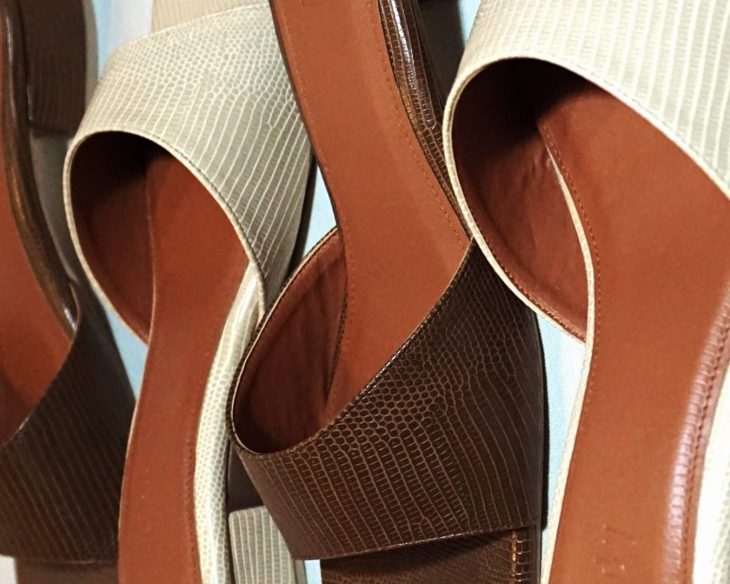 Andy keeps her feet on the ground.
She admits that the coronavirus pandemic doesn't make it easy for a startup brand to gain traction. But the experienced entrepreneur knows that in any given situation, the success of a new business will take time.
And if there's anything that being an entrepreneur taught her and that she wants to share with other women who plan to open a business, it's this:
"Fear does not choose any gender. I am in no position to consider myself successful in business, but I do know that if I have let myself be in fear all the time, I wouldn't be able to establish any kind of business."
Don't let fear stop you from pursuing your dreams. As Andy does, simply slide into a dependable pair of shoes and walk calmly and confidently into any challenge that comes your way.