Ana Valenzuela
Ana Valenzuela graduated with a degree in AB Literature from…
The year is just beginning, and you probably have made a resolution or two. Do you have any fashion resolutions in mind? Here are seven of them to try out: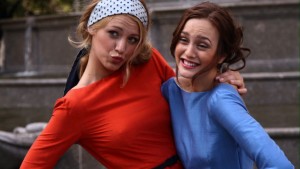 1. Try a different haircut or hair color.
The next time you step inside the salon, why don't you opt to have a perm instead of the usual rebonding treatment? Take it a step further by going for a different hair color (ombre, highlights, even wild hues) or a haircut that you've never tried before.
2. Veer away from your "uniform."
If you are the kind of chic who likes to rock pants and boots, why not (even for just a day) go for a dress and match it with kitten-heeled sandals? If you are a bit on the dainty side, why not try bold colors instead? If you're more into grunge, experiment with preppy pieces. This challenge is all about you stepping out of your comfort zone, and who knows, you might just like it!
3. Accessorize!
We dare you to pile on those bracelets and bangles, put on more rings, or wear a huge statement necklace! Now's th3 time to experiment with accessories!
4. Go for comfy clothes for your next night out.
Instead of wearing skin-baring dresses for your night out, try donning comfy clothes that would allow you to dance all night long. This is where you get to play with your creativity and fashion sense a bit more, as you don't want to be under-dressed and go unnoticed. Remember, confidence is key.
5. Try out new trends.
Let loose and have some fun with trends this year! Pick out something that you're comfortable wearing, and rock it all year long!
Ana Valenzuela
Ana Valenzuela graduated with a degree in AB Literature from UST. She has written for several media outlets. She is currently taking her Master's from UP.