Myra Mortega
Myra is a writer and an editor. She has penned…
It's LeBunny Bleu second year in Manila! This hip shoe line from New York has been wowing us with its quirky vintage designs and comfy pairs, which are must-haves for stylish commuters.
To kick off the festivities, LeBunny Bleu will be offering a limited two-day promo that will run from July 18 to 19. For two days, customers who buy a regular-priced pair of shoes can get a second pair for only P2! Those who purchase two pairs on sale can also opt to buy a third pair for P2 as well. This promo is offered at both the Shangri-la Plaza and Glorietta 5 branches.
LeBunny Bleu stamp card holders also get double stamps for the entire month of July. That means it's easier to get hold of the LeBunny Bleu Lovers VIP card, which offers 5% to 10% in discounts, exclusive sneak peeks, and freebies.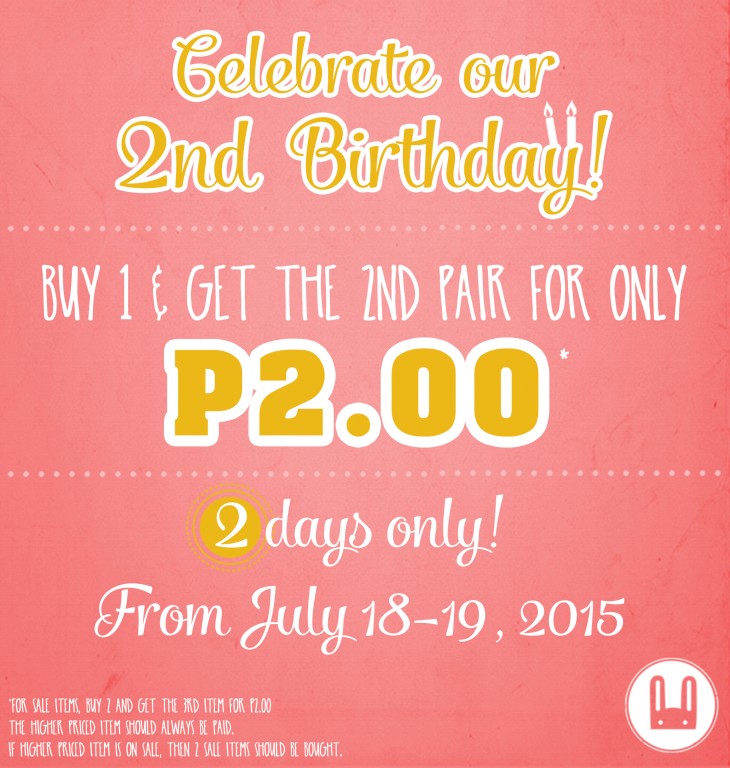 Myra Mortega
Myra is a writer and an editor. She has penned speeches, magazine articles, educational materials, and online content. She enjoys traveling, doodling, taking photos, and laughing to "Friends" reruns.