Ana Valenzuela
Ana Valenzuela graduated with a degree in AB Literature from…
We've all been there. Unless you were born and raised a total style guru, you must have had a fashion mistake or two in your lifetime. There's print on print done the wrong way (done right, it's funky and cool, but when you mess it up, "mess" is definitely the word for it!), wrinkled clothing, and so on. Below, we've listed a few common style errors you should try to avoid when putting together your day-to-day ensembles.
1. Leggings as pants
Even if you have that Kim Kardashian booty to pull of tight pants, using leggings as pants is considered a fashion faux pas. The material of this pair of bottoms tend to be sheer, and that's why it is better to have another item (say a skirt or a dress) layering over them. If you really want those skin tight pants, then say hello to jeggings!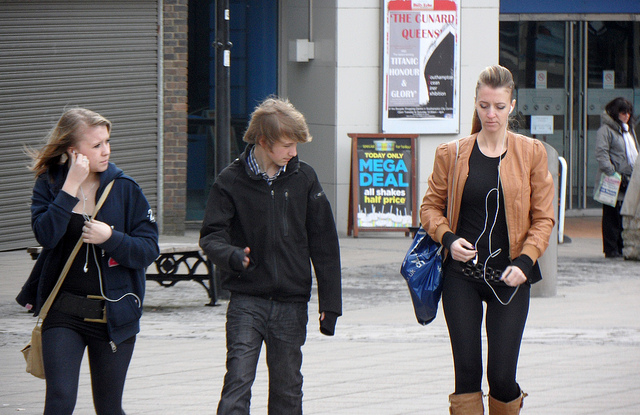 2. The pants-and-dress combo
Wearing pants under a dress is a trend that many have attempted, but few have mastered. You need to be absolutely sure you can carry the look before you walk out the door in it. Otherwise, it will make you look frumpy and perhaps draw attention to any insecurities you might have about bare legs (especially if that's the reason why you went with this look in the first place). If you really want to go for this, we suggest that you do this with a dress with an ultra-high slit (say waistline high), or when your pants and dress match in terms of material and print.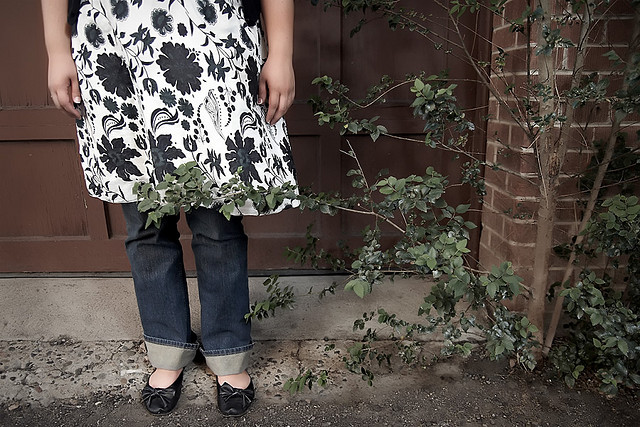 3. Visible bra strap
Whether or not your friends have keen fashion eyes, you should never ever let your bra strap show. There are many bra styles—halter, balconette, demi cup—that you can choose from for whatever outfit you might choose for the day. So when you choose your outfit, consider not only the top or dress, but also what is underneath it. If it is a sheer material, it's best to go with a black bra, unless of course the color of your top is white or nude.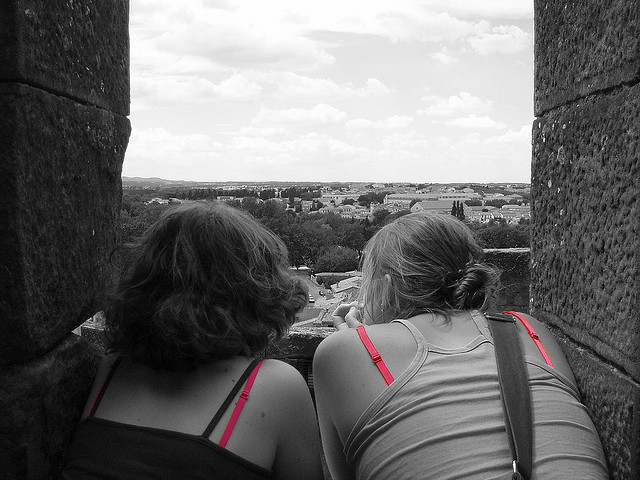 4. Visible panty line
Unseemly! Especially as there are panty styles like thongs or g-strings that offer flattering options. If these styles make you uncomfortable, then invest in a seamless panty.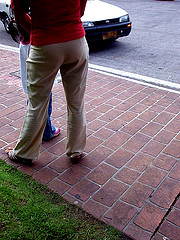 [crp]
5. Jewelry overload
Jewelry should complement your outfit and not necessarily be the centerpiece. Too much bling will make you look like a trying hard nouveau rich or even an alahera. For daytime jewelry, silver and pearls often work, while you can sparkle with a diamonds and other stones at night. Unsure if you've gone for fashion overkill? Take Coco Chanel's advice to take a look in the mirror and take at least one accessory off before you leave the house. And when in doubt, go for simple and classy instead of bold and brassy.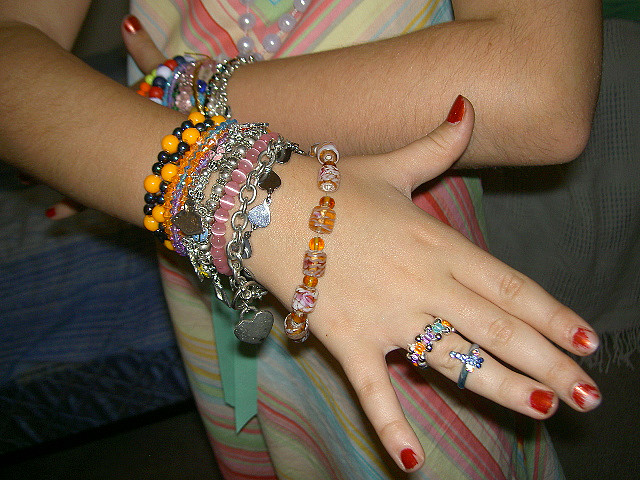 6. Showing too much skin
A woman should have the right to show or hide as much skin as she likes without worrying about shaming or unwanted attention. But there are times and scenarios where showing too much skin just isn't appropriate (such as your client presentation, at church, or at your guy's parents' place). Plus, if your outfit puts you in risk of a wardrobe malfuction, like a nip slip or worse, make sure you take the necessary precautions (hello, double-sided tape) and try not to wear these to events where disaster is likely. For example, don't wear your top with the super low neckline to a concert where you plan to jump up and down a lot.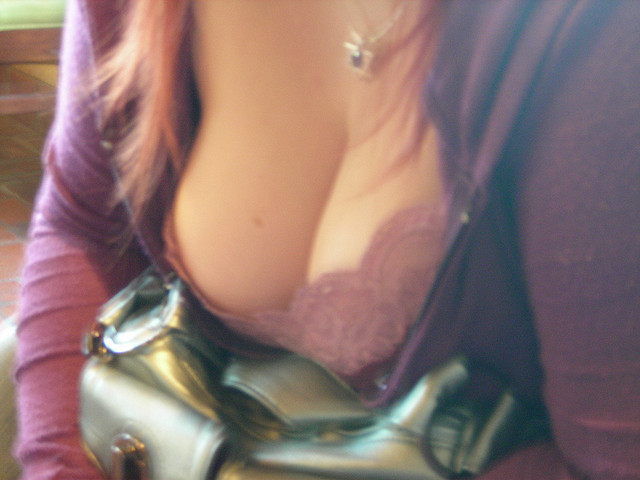 7. Ill-fitting clothes
Never assume that your size in one store is the same as the next store you walk into. Afraid that you've gained a few inches around the middle? Think about this: if you insist on that small sized top instead of a medium, or a medium instead of a large, then you will look like you have indeed gained weight when you don that tight top. Instead of thinking about the size on the label, focus on how the clothes look on you. If you're shopping online, check on the sizing details. Sites like zalora.com.ph offer sizing details that include measurements for bust, waist and hip circumferences.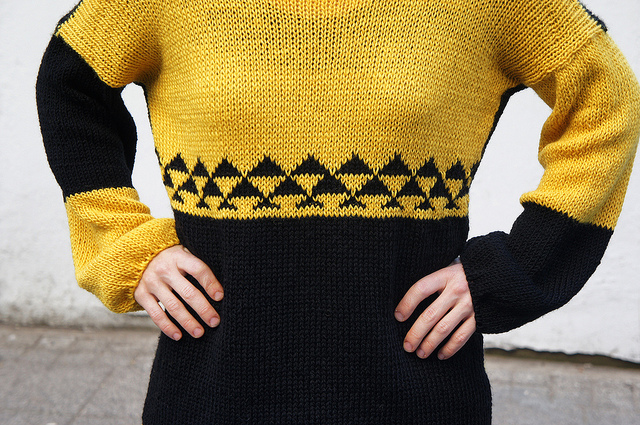 8. The socks-and-sandals pair-up
Another trend that has been cast as a fashion no-no is when you wear that socks and sandals together. It makes you look like your dad or lolo. However, if you are fashion rule breaker, try on black socks on black sandals for a boot-like effect, as for white sandals, best go with a light hued (yellow, perhaps) socks.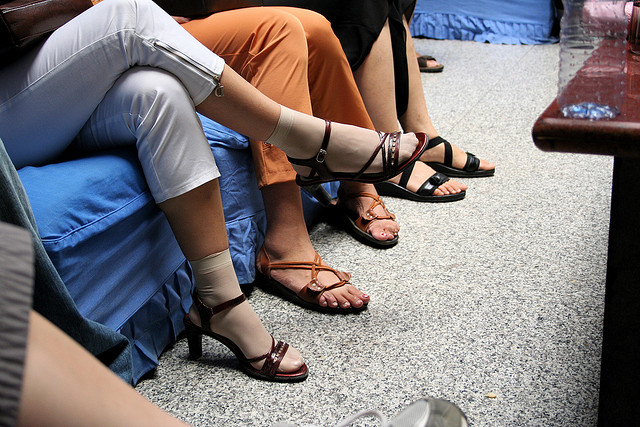 Of course, the most important thing to remember about fashion rules (even the faux pas) is that everything is relative. What may be a no-no now may not be in a few years' time. And even if it is on the do-not-do list, you should totally go for it if it's a look you feel you can pull off. After all, confidence is the key to looking good, and if you can carry it out with pizzazz and feel great doing it, we totally salute you!
Have you been guilty of any of the fashion mistakes above? Or maybe you have a few pet peeves when it comes to misguided style moves. Leave a comment to share!
Ana Valenzuela
Ana Valenzuela graduated with a degree in AB Literature from UST. She has written for several media outlets. She is currently taking her Master's from UP.