Dyan Carolino
Dyan is a 25-year-old writer with a sense of humor…
https://www.instagram.com/p/BUWCZF-DIPf/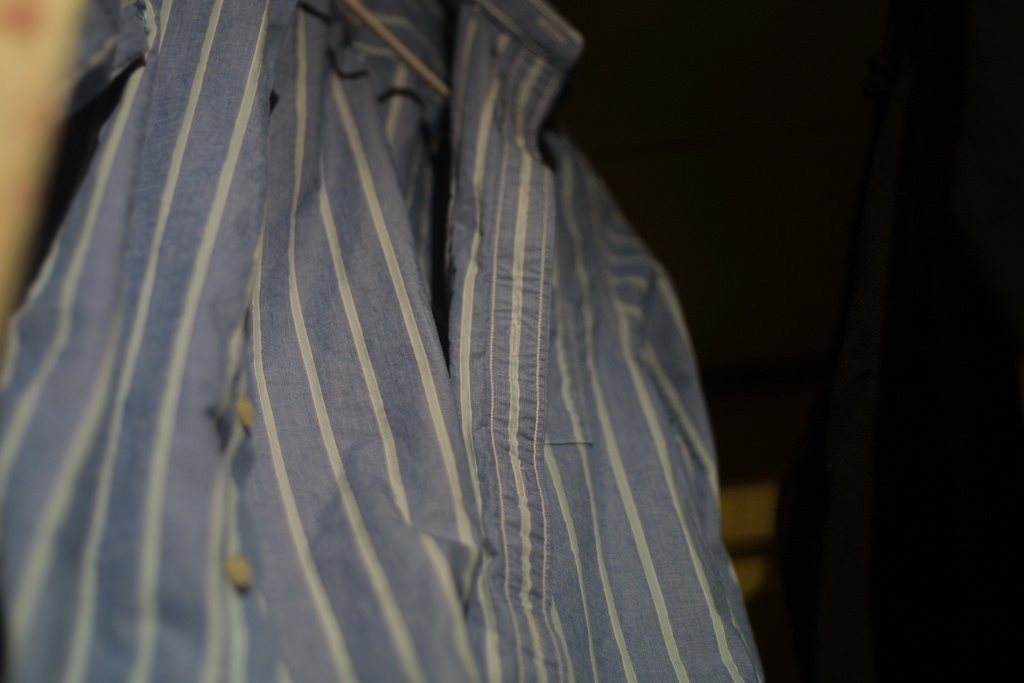 The particular blue-and-white stripe pattern that's been gathering dust in sartorial wardrobes is on the rise again. And it has a name: banker stripes.
You've probably seen them before, perhaps on a blogger with a breezy summer dress, or on your dad's favorite office button-down. Now, the banker stripes makes an exceptional comeback, and it comes in the most eye-catching shapes and silhouettes.
There's no wrong way to wear the favorite '80s print this year; in fact, many fashionistas and bloggers are taking a more-is-more mentality. But how do you pull off the banker stripes without looking baduy?
Go with the Same Color Palette
The best colors to pair with the banker stripes are the neutrals—white, black, gray, and khaki. But if you wish to incorporate a different color into the outfit, go with the same color palette to keep the outfit tied together. It essentially prevents you from looking like you randomly pulled things from your closet.
Be Cautious with Head-to-Toe Stripes
https://www.instagram.com/p/BRuumpZh9ih
Avoid wearing banker stripes from head to toe. Instead, pair a banker stripe top with a solid bottom, or a striped bottom with a solid top.
But if you're on the adventurous side, go ahead. Mix and match two different size striped items, but tread carefully. Go for a top with slightly thinner stripes, and bottoms with larger ones to define your figure, for instance.
In addition, you may pair banker stripes with horizontal stripes. While you might think horizontal stripes only make you wider, thinner horizontal lines can actually create a slimming effect. So if you use vertical stripes to make you look taller and pair that with thin horizontal stripes, you're slimming all around.
Don't Forget to Accessorize
https://www.instagram.com/p/BT6JH89l0tj/
Accessorize the stripes. Go for a simple multilayer silver chain necklace and a classic pair of aviator sunglasses, as this will instantly refresh the old-world charm of the banker stripes.
For more emphasis, add a tie, a matching vest, or even a standout scarf.
Keep in mind that you don't always have to accessorize. A pair of high-waisted banker stripes pants, for instance, can already make a statement that you barely need anything else with them, and piling on the jewelry will only make the whole look "busy".
As a rule of thumb, pay attention to how the overall outfit comes together.
Have you recently pulled off the baker stripes look? Do you have any other tips on wearing this '80s fashion revival? Comment them below.
Dyan Carolino
Dyan is a 25-year-old writer with a sense of humor of a prepubescent male. On weekends, she hibernates.