How many times have you woken up in the morning, only to find out that you have nothing to wear? Nothing compares to the disappointment of standing in front of rows and rows of clothes, but you fee like nothing can make you absolutely fab.
But fret not! We turned to style icon Liz Uy for pointers on how you can look your best–every single day. Check out her fashion tips below.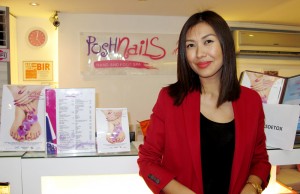 1. Know your body type.
"Before anything else, you need to know whether you're an hourglass, a pear, or if you're athletic, so you can be guided. You'll know how to proceed," Liz advises.
2. Dress appropriately.
"You have to know the weather, the ocassion, or if you're going to an event, the dress code. Hindi naman pwede na it's raining and you're still wearing tsinelas. So, dress accordingly."
3. Know your strengths and weaknesses.
"You have to know what to flaunt and what to hide. If you know that your waist is small, then show it. If you have big hips, then wear skirts that hide your hips. If you have a big tummy, wear tent dresses, things that are not too body-hugging."
4. Experiment.
"If you don't, then you won't know your personal style. Eventually. you'll find what works for you and how to look your best."
5. Build your wardrobe.
"If you're wearing something that you feel gorgeous in, you can mix and match it with the basics that you have. Get your 10 essentials and build your wardrobe from there."