Justine Lubag
Justine is a Slytherin who loves cosplay, horror fiction, and…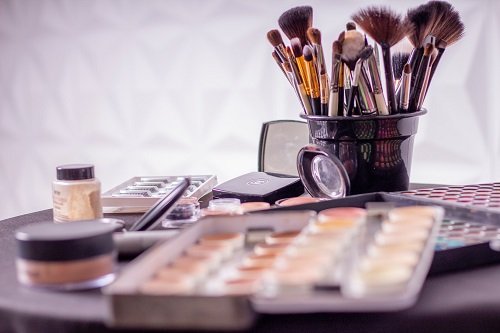 In my experience as a makeup beginner, a broke college student, and a young professional, I've tried products from all price ranges. I've found that what some beauty bloggers say about makeup is true, and just because something is the most expensive in the market does not mean it always provides the best results. Of course, I'm not going to start buying my makeup from Divisoria. But I'm not going to reach for the most expensive foundation in Watsons or Sephora either, without doing my research.
As someone with oily skin, it is difficult to find foundation that doesn't rub-off or wear out easily. A lot of foundation products claim to handle oily skin just fine, though, so I've decided to test out three of my foundations and see if all three can take care of my oily skin throughout the day.
Affordable Foundation: Maybelline Fit Me Matte + Poreless Liquid Foundation
Maybelline's Fit Me Matte + Poreless Liquid Foundation is arguably a crowd favorite in this country. Just head to the Maybelline kiosk in your nearest Watsons on a busy day, and you'll see how many women flock to try and find their shades. When the Fit Me Foundation became available in the Philippines in 2017, there were only 10 shades. But on Maybelline Philippines' website, there are now 15 shades available.
The Fit Me Foundation claims to be a lightweight foundation that mattifies the skin, making it ideal for those with normal, oily, or mixed skin condition. It has micro-powders that can control shine and blur pores. And at P399, most Filipinas can afford the full bottle. If you just want to try it out, they're also selling a smaller bottle at P299. You will need to buy a brush or sponge to apply it, but you may also use your fingertips.
Before
Like any foundation, you have to start with a clean face. After washing and drying my face, this is what the base looks like: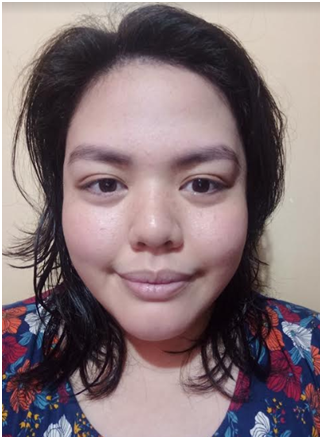 I don't really use a lot of foundation because I only use it to make my eye bags look less dark and hide when my pimples look to red, so this is going to be more of a light coverage test.
On this day, I seemed to be breaking out with a few pimples around my nose. My nose is the oiliest part of my face, and left alone for the whole day, it starts shining like a star. I think a good foundation should stop my nose from going shiny after a long day or at least minimize the shine.
After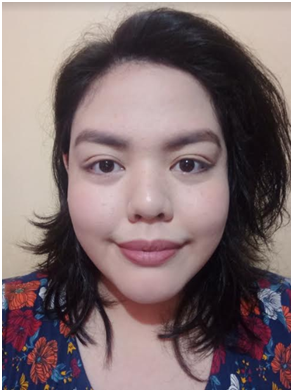 I got the Fit Me Foundation Shade 112 Natural Ivory, which was the lightest shade at the time. I like how the foundation matched my skin perfectly. It stayed true to its claims about being lightweight; once it dried, it didn't feel heavy or cakey on my face.
But just because it looked good when I tried it on does not mean it was going to last. On that day, I had to run some errands and go out to the mall. It was fairly hot that day, and I was out for the entire afternoon.
Here's what I looked like coming home:
End of Day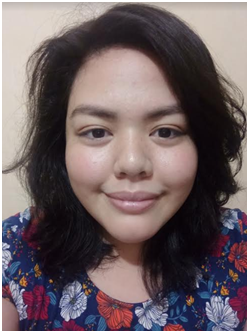 I noticed that my skin tone changed, so I wanted to see if that was because of the foundation. I swatched all three foundations. Upon drying, both the Fenty and Maybelline foundations matched. After a while, though, the Fit Me Foundation took a darker color. This may have to do with the Fit Me Foundation's super saturated shades. My nose still had a bit of a shine, but it was much less compared to when I don't put makeup on.
Verdict
The Fit Me Foundation looks natural and feels lightweight. It won't totally stop oil from making your face look shiny, but it's a great pore concealer and minimizes the shine. But if you're going to buy your shade, choose the lighter one because the foundation oxidizes and turns dark after a while.
Mid-Range Foundation: Happy Skin Don't Get Mad, Get Even Foundation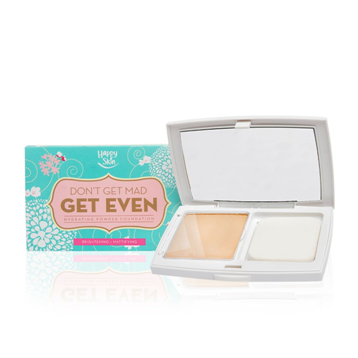 This is my everyday foundation. I tried this first back in 2018 when my older sister was still working for Happy Skin. I was really doubtful about this product because HS's Don't Get Mad Get Even Foundation only came in two shades (Soft Beige and Natural Beige), and looking at the compact, I thought the powder was a lot darker than the other powder foundations I used to wear. So when I tried it, I was really surprised that a) it matched my skin perfectly; and b) it stayed on my skin even without retouching. Since then, it's been my everyday foundation.
Priced at P1,299 (as of writing, it's on sale at P999), it falls within the mid-range of foundation products. Unfortunately, you can only buy this online as its physical stalls don't carry this product.
It's suitable for oily skin because it minimizes the appearance of pores and has an oil-control powder to reduce shine. Happy Skin claims it also brightens your skin and can make you look more radiant, thanks to its special bright-up powder.
Before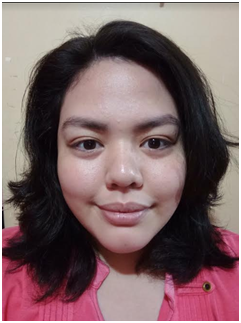 My pimple breakout seems to look better as the pimples above my nose aren't as red as the day before. Just like last time, I'm only going for a light coverage to hide my dark spots.
After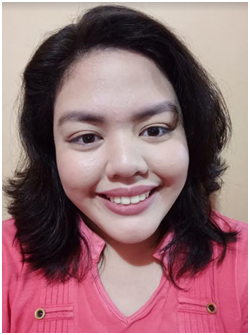 The Don't Get Mad Get Even Foundation really keeps with its promise on brightening your skin, which is why I only put a thin layer of foundation. It's lightweight, and while it does fade, especially on the oily parts of my face, it doesn't look cakey when I need to retouch it.
End of Day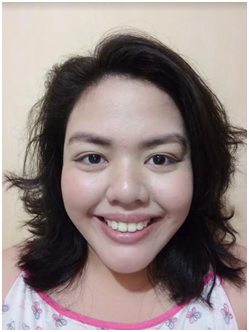 The skin under my eyes look shiny, but it is very minimal. My nose, however, looks a bit oily and requires a touch up if I don't want it to stand out like that on an ordinary day.
This is why I'm a bit hesitant with powder foundations. It looks good for everyday use when I have time to touch up, but if I'm in a formal event or have no time to touch up, I prefer to use a liquid foundation instead.
Verdict
Happy Skin's Don't Get Mad Get Even Foundation is a great powder foundation for everyday use. But if you have oily skin and don't have time for touch-ups, you're better off looking for liquid foundation suitable for oily skin.
High-End Foundation: Fenty Beauty Pro Filt'r Soft Matte Longwear Foundation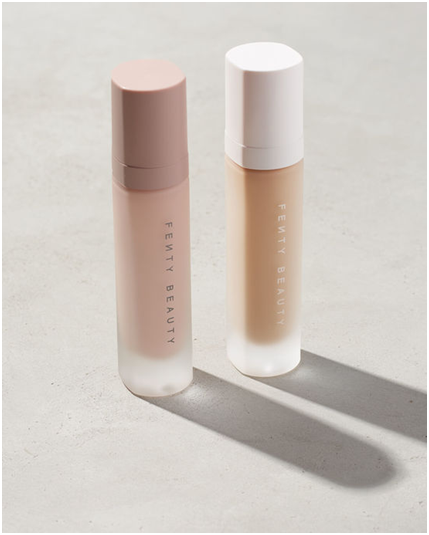 When Fenty Beauty came out in 2017, it made waves in the beauty community when Rihanna announced their flagship collection included 40 shades of longwear foundation (50 as of January 2019) from its line of Pro Filt'r Foundation. Fenty Beauty didn't start the idea of extensive shade ranges (M.A.C. had 43 shades even before Fenty began), but it was Fenty that promoted inclusivity and pushed other makeup companies to do better as five or six shades was not enough to suit all the skin tones out there.
It's hard to find an authentic and authorized Fenty Beauty seller in the Philippines, assuming there is one, so you have to buy online if you want to be sure of its authenticity. Luckily, I didn't have to pay for expensive shipping fees as my older sister currently works in Singapore, so she bought my Fenty Foundation from Sephora and sent it to me. According to Sephora Singapore's website, it's SGD $52, or almost P2,000, exclusive of shipping fees. If you buy it from Fenty Beauty's website, it costs USD $35, which is around P1,800, exclusive of shipping.
Fenty claims it is a longwear foundation that can be used to create a medium to full coverage. Its soft matte features can smooth the skin and provide a shine-free finish. It claims to be waterproof, sweat and oil proof, and was made with climate-adaptive technology so that it can withstand humidity.
Before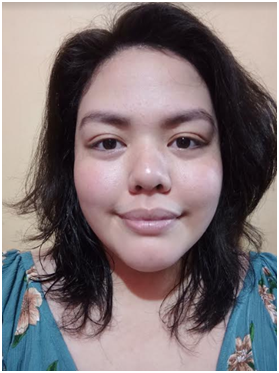 My pimple breakout was nearly gone, so I only needed to put on foundation to for my dark spots. For this test, I was going to a reunion with some high school friends. The weather was humid that night and the party was an outdoor grill-out, so I knew I was going to sweat a lot and needed my longwear foundation.
After Applying Foundation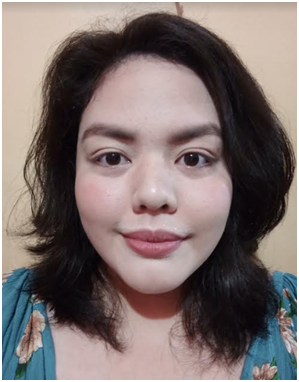 My shade was 120, which was for fair skin with neutral undertones (If you want to find your shade, you can use the shade finder on the Fenty Beauty website). I only use foundation for light coverage, so when Fenty Foundation said it was for medium to full coverage, I thought that if I used only a little foundation, it would still work. But for Fenty, a little goes a long way. While it made my skin look flawless, the foundation was a bit thicker than I'd like and had to put on additional blush-on just so I wouldn't look unnaturally pale.
End of Day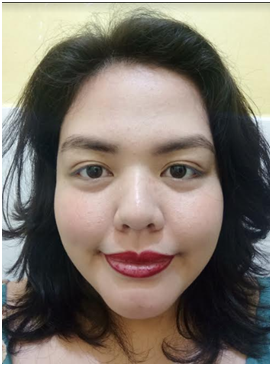 My eyebrow pomade hiding the bald spots in my brows are gone and the Superstay lipstick one of my friends let me try was no match for the isaw and grilled Samgyupsal meat, but my foundation lasted throughout the party without any need for retouches. I fell asleep immediately after taking this photo, and when I woke up the next morning and started removing my makeup, a lot of foundation was still on my face.
Verdict
You get your money's worth when you buy Fenty Beauty's foundation. It's lightweight, but it can still stay on your face despite the oils and humidity that affect your skin. But if you're like me and prefer to do light coverage or you don't want to be bothered with a lengthy makeup routine, you might have to choose something else. This is suitable for medium to full coverage, and simply putting the foundation on its own can make you look unnaturally pale. If you want to see another review for Fenty Foundation on morena skin, check out Jules' review on commuting and spending the day walking around Manila with the same foundation.
Finding the Right Type
Just because it's expensive does not mean it is good. All three of the foundations I've tried come with their pros and cons, and it's up to you to find if the benefits of each foundation are worth its price tag. So before you buy any foundation, make sure to do your research online, find out if they have your shade, and see if it can last despite external factors, like weather and sweat.
Justine Lubag
Justine is a Slytherin who loves cosplay, horror fiction, and puns. She is the certified favorite human of her dog, Pud.