Ciara Valdez
Ciara is a 20-something writer by day, hyperactive cat by…
Whether your makeup involves creating a smoky eye effect or hiding acne scars through layers of foundation, you have to remove it at the end of the day. Leaving your makeup on overnight can cause acne, black heads, and premature aging.
Makeup removal should be the final part of every woman's beauty routine, but some aren't doing it right or doing it at all. Here are some tips to help you have a clean and makeup-free face before going to bed.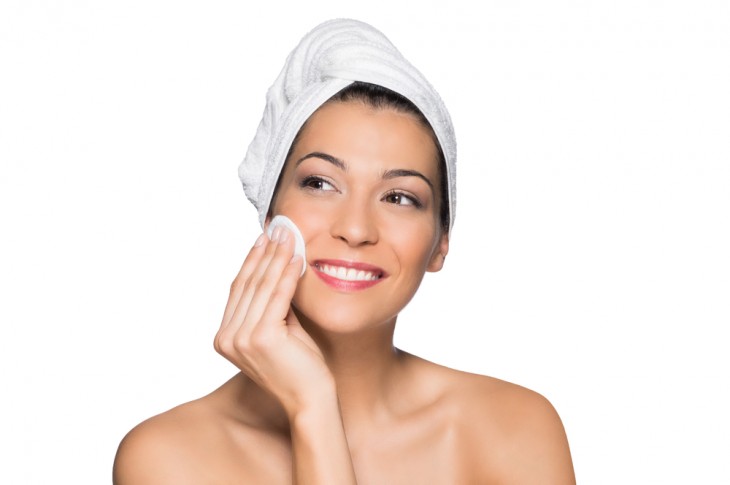 Eye Makeup
Use a liquid-, oil- and fragrance-free makeup remover. This is to avoid puffiness, redness, and greasiness when it starts to seep into the skin around your eyes. For sensitive eyes, the ideal eye makeup remover should have a pH level of about 6.9 to 7.5.
Using a flat cotton pad or toning cloth, apply a few drops of makeup remover and then press onto the eye gently for 25 seconds. This helps melt and dissolve makeup, making it easier to wipe off and reduce smudges. Avoid using baby wipes because these—depending on the brand—contain alcohol that might cause your skin to dry and distribute dirt around your face.
For hard-to-reach places, you can use cotton buds. Apply a small amount of makeup remover on one end then wet the other end with water for rinsing. Use the tips like how you apply your eyeliner and mascara.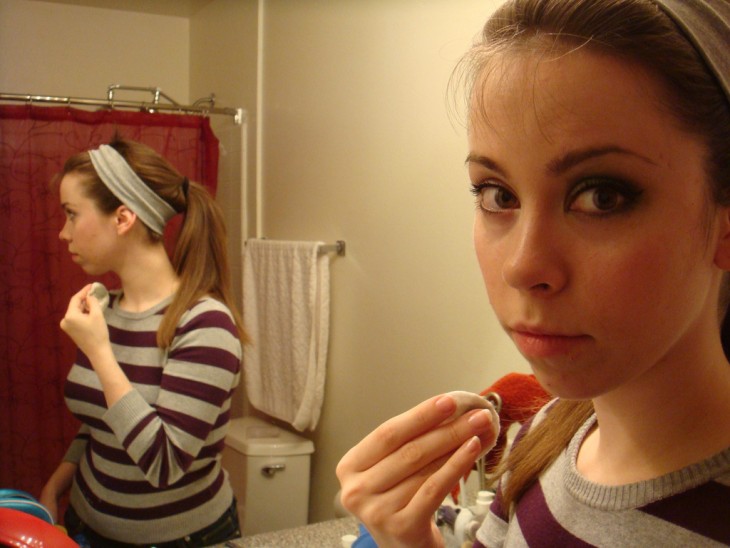 Facial Makeup
Use a water-soluble cleansing lotion and a makeup remover to break down everything you applied on your face—BB cream, powder, bronzer, liquid foundation, and concealer. Apply directly on your face and massage for a minute while doing circular motions. Afterwards, rinse it well with warm water.
Cleansers are ideal for cleaning the skin, but they're not enough to get rid of makeup completely from your face. Use a makeup remover instead then follow it up with a facial cleanser. Cleansers are better at removing free radical remnants and should be the last thing to apply on your face.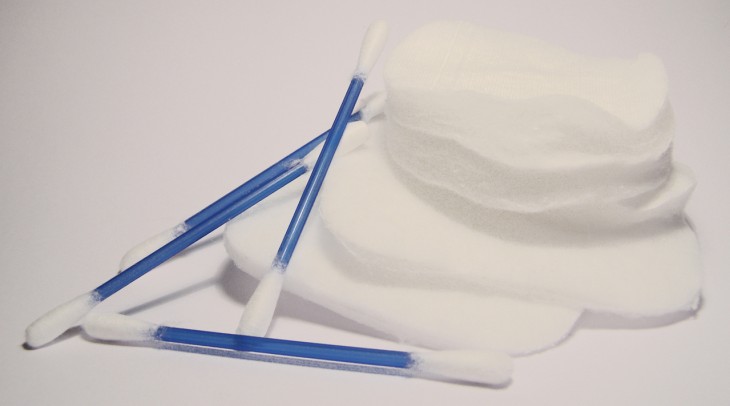 Long-lasting Lip Color
Bold lipstick colors, from deep red to neon shades like blue, orange, and yellow, are becoming a trend these days. Whether they're for everyday use or for one-time photo shoots and fashion shows, the problem is they can leave faded and unattractive stains behind. These stains might even make it difficult for you to apply a different lip color the next day.
Damp a soft cloth or paper towel and bite it using your lips to remove the top-most layer of your lipstick. Then apply a small amount of petroleum jelly, facial exfoliant, or oil-based remover onto your lips and leave it for a few minutes. Don't rub because it can cause your lips to chap. After that, use a new or the same soft cloth or paper towel you used to wipe off the remaining stains.
If this doesn't do the trick, then use a soft toothbrush—like the ones you use for babies—and rub the lip area gently. Don't forget to moisturize when the lip color is gone.
No matter the situation, you shouldn't make it an excuse to forget removing your makeup. In fact, it should be among the habits you perform before going to bed. Freshen up your face every night to keep your pores clean and away from bacteria that could cause skin irritation.
Ciara Valdez
Ciara is a 20-something writer by day, hyperactive cat by night. When she's not busy performing on stage at Japanese-related events and conventions, you'll see her reading manga and travel blogs, watching anime and documentaries, or doing what she loves... eating. ฅ(*°ω°*ฅ)