Nica Valdeavilla
Nica loves books, writing, and photography. She likes to discover…
It's often said that great minds think alike. But what happens when these great minds combine? The result is a strong collaboration of ideas coupled with passion and purpose. This was the case for Ayen de la Torre and Rachel Halili, who came up with a passion project related to art, photography and travel when they created WTN: Where To Next?, a planner perfect for those who've got a case of wanderlust, although they have since branched out into other travel-related products. Ayen handles content and business development while Rachel is in charge of product design and publicity. Together, they create products for people who love to travel and enjoin anyone to answer the question, "Where To Next?"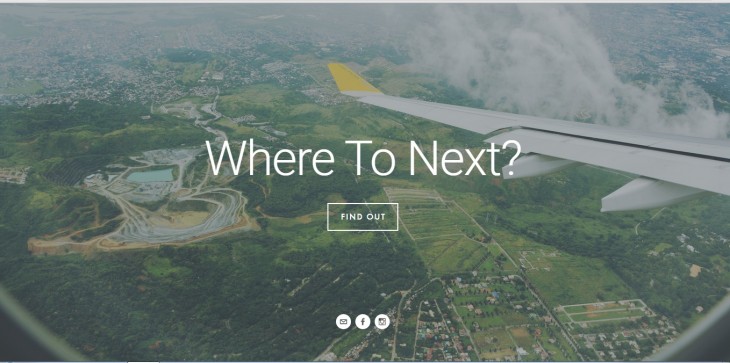 Despite their busy schedules, I had a chance to interview both Ayen and Rachel about how they started their passion project, the challenges they had to face, and their future plans for Where To Next? 
A Shared Passion for Travel
Ayen and Rachel met as students at the University of the Philippines-Diliman, where they joined the UP Junior Marketing Association. They also found themselves classmates in a course on art and photography and realized they shared similar passions.
Ayen says, "I've always admired Rachel's designs that combine art and adventure. I preferred writing about my travel stories. We had our own comfort zones. We realized they could complement each other."
In 2014, Ayen was looking for a planner with a theme that resonated with her passion for travel. "I wanted enough space for my daily notes, and I wanted a price tag that didn't break my ATM." She couldn't find one that suited her taste, so she and Rachel started chatting about making their own planner. Rachel immediately agreed to the project.
"We have talked about creating a passion project related to photography, art and travel. So when Ayen told me about the planner, it seemed like a good idea," Rachel says.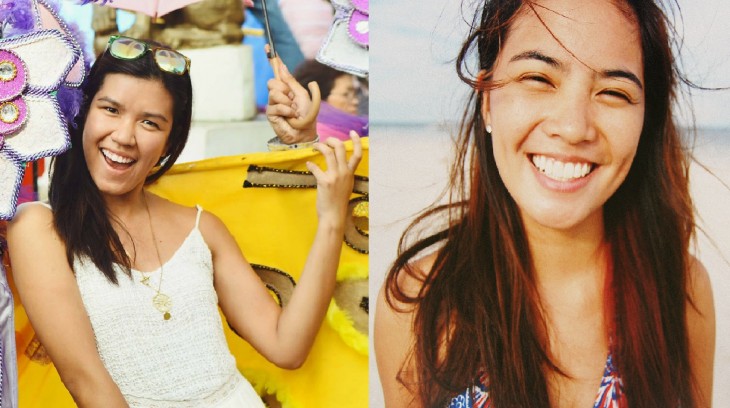 Struggling with Time Management
Ayen is a freelance photographer and a learning strategist at another startup company, tulaeducation.com. You can check out her stories and photos at ayendelatorre.com. Meanwhile, Rachel works as a freelance graphic designer; her portfolio is live on rachelhalili.com. Both have other jobs, but even though they can't devote their full time to WTN, they still make room in their lives for the project. Ayen and Rachel admit that they spend more time logged on to WTN's social media accounts than they do on their personal accounts. They learned to prioritize what was needed in the business, such as product development and outsourcing and distribution.
Rachel admits, "We finished the content and design of the planner in 10 days. The limited time we had was a challenge. I spent a few sleepless nights to finish the design but it was worth it."
But neither had a background in business. Ayen admits that they are still learning about prices and store contracts. "We didn't have the network of suppliers who could help us turn our ideas into concrete products. We spent a day or more just walking around and asking people for quotations. Even with our moments of cramming and confusion, we managed to pull it off."
They officially launched Where To Next? in November 2014.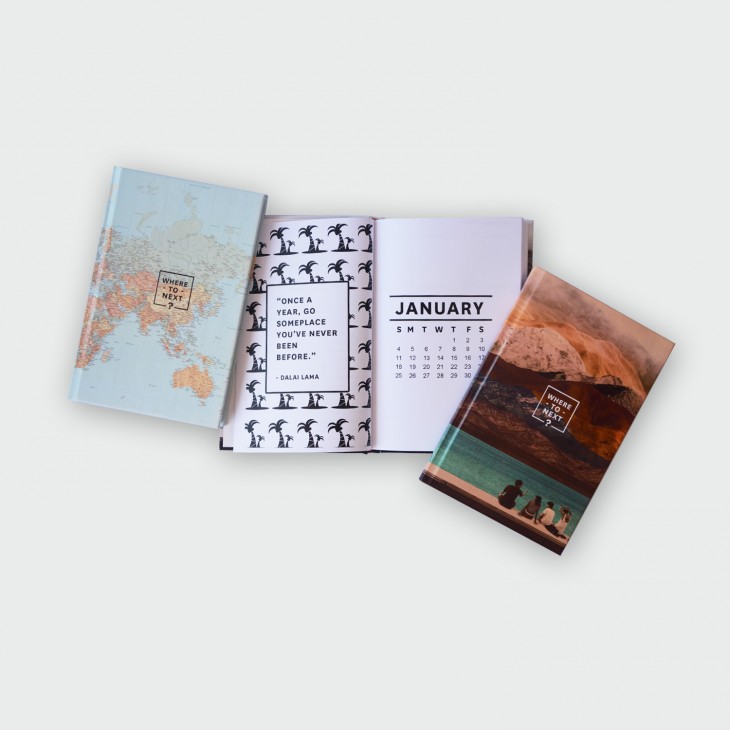 [crp]
WTN Products for Explorers
I was curious about where the name for the planner came from, and it turns out that they took their inspiration from the fact that the question "Where to next?" was frequently featured on travel-related Pinterest posts. "It was simple yet it calls for an action. It motivates the reader to do something, to go somewhere," Rachel says.
In spite of the digital age where people now use their smartphones or other gadgets as their planners, both Rachel and Ayen think that keeping a planner co-exists with gadgets as it provides the owner with a different experience and perspective. Ayen shares, "It can inspire you to plan not just your daily tasks but also your passion pursuits. Most of the pages are blank so it's up to the owner to define the story."
Below are a few of the products WTN offers.
WTN's Travel Journal and 12-Month Planner costs just P280. There are three designs to choose from, namely, World Map Cover, Mountain Collage Colored, and Mountain Collage Black and White. They'll be launching their 2016 Planner in October, and the WTN Team promises that the upcoming planner will have better quality and can definitely keep up with anyone's adventures. Rachel says, "There will be more items to tick off from the Bucketlist, more local art and more travel stories inside the pages."
Who says post cards are outdated? The wonderful photographs in the post cards below will definitely inspire anyone to seek more adventure. Six post cards with six designs cost P230, while 12 post cards with six designs costs P360.  Both collections can be purchased offline at the Restock and Perch furniture store in Makati.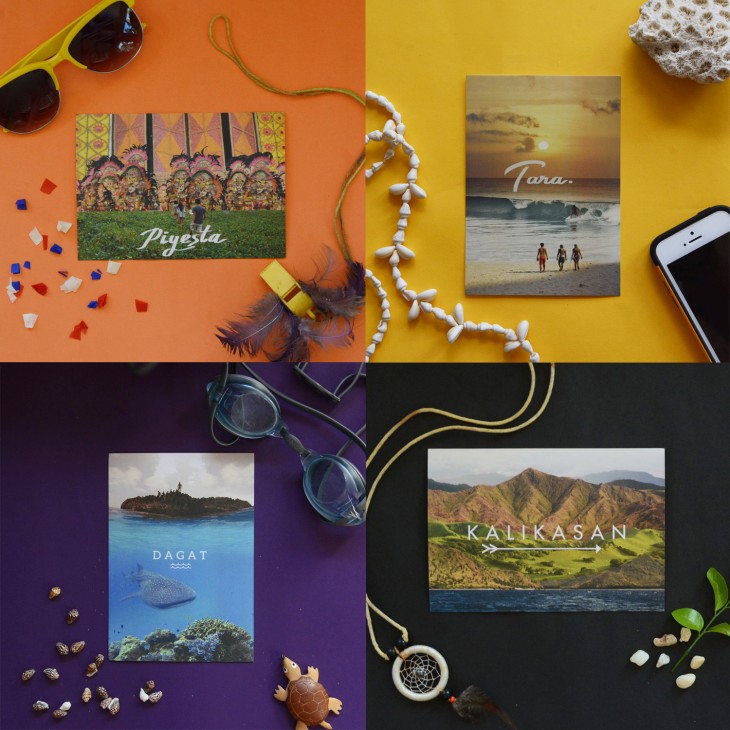 Expanding the WTN Community
Both Ayen and Rachel plan to have events and workshops to inspire people to travel with passion and purpose. They are also open to collaborations such as developing new products or campaigns that would help expand the WTN community. The WTN Team features photos taken by travelers on their Facebook page and those who tag them on their Instagram account with the hashtag #WTNadventures.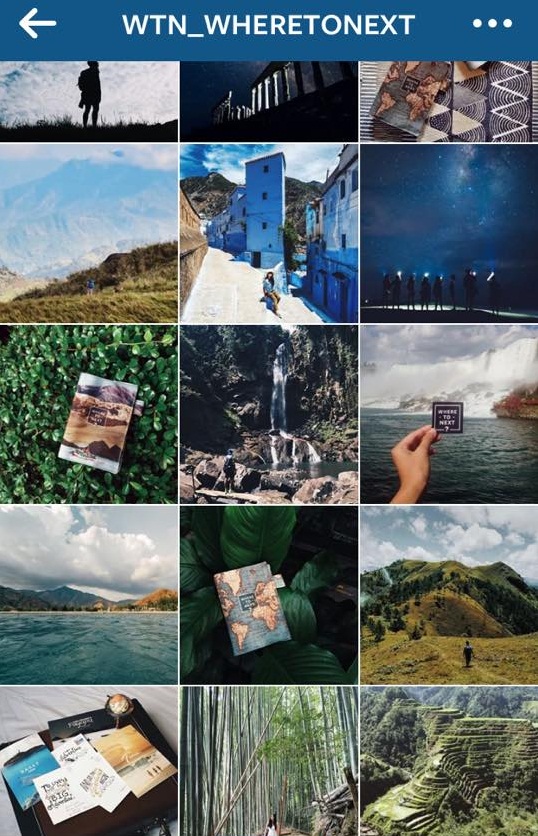 For travelers and those who also want to start their own passion project. Ayen and Rachel share their pieces of advice. "Travel is not always easy, but that's what makes it exciting. You are constantly challenged when you're out there looking for a bathroom stop, a couch to crash on and a local that can tell you the right directions. It's good to plan itineraries but be open to surprises along the way," says Ayen.
Rachel shares, "Don't be afraid to start something. Putting your work out there can be extremely uncomfortable but it can also be amazingly fulfilling. There is no advice, book or degree that can fully prepare you for what's out there, the key is just to start."
For more details on Where To Next, visit their website and check out their blogs, products and upcoming contests/giveaways.
Nica Valdeavilla
Nica loves books, writing, and photography. She likes to discover new dishes, places and try a lot of things. She dreams of having her own business but her grandest dream is to travel the world.