May Elona
Mother, wife, editor, writer, aspiring entrepreneur – ideally, in that…
The Department of Education (DepEd) opened the enrollment of schools on June 1, maintaining its decision to push through with School Year 2020-2021 on August 24. This, in spite of the COVID-19 threat on students' safety. Presidential spokesperson Harry Roque said the government approved the start of classes in August, but they will assess the situation before the day. 
If a face-to-face class isn't feasible, what is the alternative? DepEd recommends distance learning.
Most teachers, as well as the president, believe the country is not ready for a complete distance learning approach, especially the public schools. But Education Secretary Leonor Briones said the department has a good program. In a cabinet briefing before the NCR GCQ, she also said that more than 80 percent of surveyed teachers nationwide claim to have laptops and desktop computers they can use for online classes.
So online learning will push through in most private schools. If our children will be attending synchronous or hybrid online classes, how can we help them survive and excel?
A few mothers I talked to weigh in.
Provide your kids with the tools they need to learn online.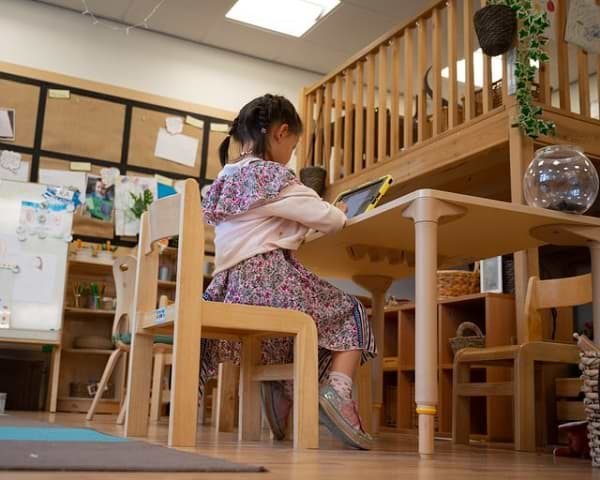 Hardware
Students need a laptop, notebook, desktop PC, or tablet to listen and interact well with their teachers and classmates. Accomplishing and submitting schoolwork using these devices is also fast and easy.
Smartphones are not always efficient.
Some students who use smartphones to access digital learning platforms, like Blackboard and Moodle claim that the mobile app doesn't record their attendance. Some apps also work only with sites designed to access them. The web versions of the apps are more convenient to use.
What do your children need in terms of hardware? A study by Temple College eLearning Department in Texas found that the minimum PC configurations for streaming online classes are a Pentium II processor, 2-3 GB of RAM, and 320 GB of hard drive size. For better PC performance with multiple programs and simultaneous streaming, they recommend a Dual Core or Quad Core processor, 4-6 GB of RAM, and 500-720 GB of hard drive space.
Software
Make sure you have the latest version of Windows (v.10) and Mac OS (at least 10.14) — and the latest plug-ins. The PCs should also have the newest suite of programs that support word processing, spreadsheet, presentations, and PDFs. Although older versions work just fine, these may not be ideal for some sites and applications your children will need down the road.
In terms of browsers, many university portals recommend Firefox, Safari, and Edge. Specific versions of Chrome may not work with saving online quizzes, so you need to check with your kids if your version works.
Internet Connection
Internet speed should be at least 2Mbps. For faster downloads, uploads, and streaming, a rate higher than 3Mbps is best, especially when there are other gadgets in the house. Lower than that may result in slow page displays, lagging portal performance, your child getting locked up in quizzes, or cannot open a video of prerecorded lessons. Real-time classes may freeze.
Check your internet speed at home through https://www.speedcheck.org/ph/ or https://www.speedtest.net/ 
But be ready with other options for connecting to the web. Since the Philippines doesn't have the most reliable broadband or Wi-Fi connection, find alternatives to your PLDT, Sky, or Fiber subscription. Get a prepaid Wi-Fi stick from telecom providers, and keep it charged and loaded for emergencies. If you or your children have postpaid mobile plans, teach them to use their phones as a hotspot for their laptops.
Be an active part of your children's learning journey – whether online or not.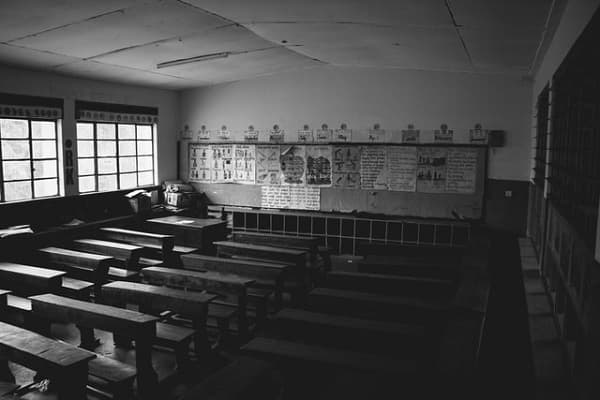 For the younger kids: Tutoring and Handholding
Crisly, a part-time talent coordinator, is under the No work-No pay category and has been out of work since March 16, when the Luzonwide Enhanced Community Quarantine (ECQ) was implemented. Her husband, Mark, had a stroke last year and couldn't go back to work. Their children used to attend a private pre-school in Caloocan, Gate of Heaven Academy. But with a limited budget now, she decided to enroll them in Congress Elementary School, a public school.
"The (private) school has a very low enrolment now because many students have graduated, and the other parents have decided not to enroll their kids this year," she says.
Since they don't have a reliable connection and laptop at home, Crisly plans to choose printed modules for her kids, the alternative to online classes that DepEd offers. Under this mode of learning, modules will be distributed to local government units, and the LGUs will coordinate with the parents or students.
Crisly is curious to know how this will play out when school starts since getting the modules means leaving the house and risking exposure to COVID-19. Having more time at home, though, gives them the chance to deal with these problems and go through lessons and assignments with their Grades 1 and 3 kids.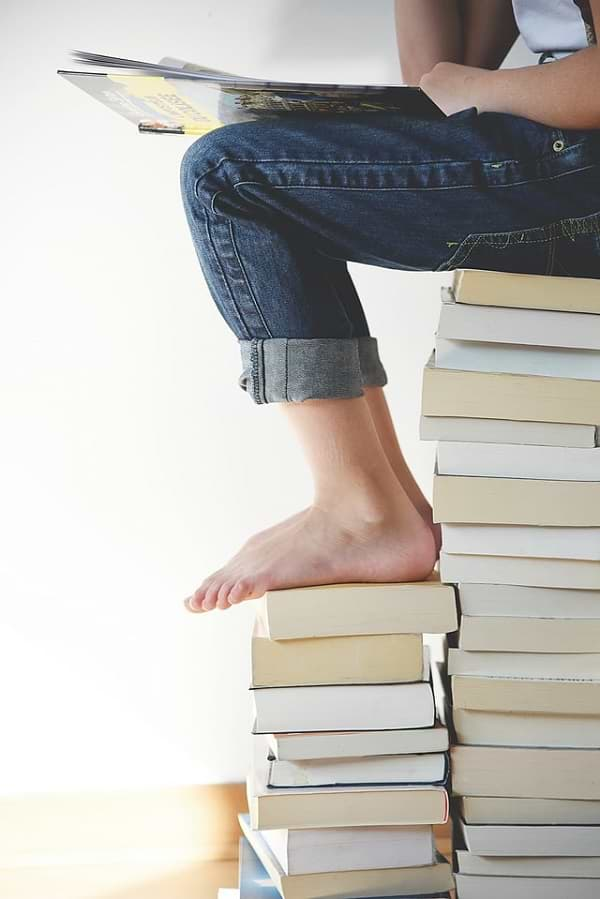 For the older kids and teenagers: Guidance and advice
Len, a PR and writing and editing professional, says parents' guidance is even more crucial in an online learning setup. "My kids are not as young so they don't need help as much as younger students do, but I do provide guidance from time to time, especially when asked. The setup is new in many ways and the adjustment could be stressful, so it's important that they know that we, parents, are there to support them."
Anna, a communications specialist for a government-related organization, is one of those hesitant to go with 100 percent distance learning.
"My daughter's school (St. Bridget School, QC) surveyed us, parents. I know it's not safe, but I would have preferred at least one day per week of face-to-face meetings with the teachers. I feel that the teachers can guide the students more that way," she explains. "I have apprehensions (with distance learning), but I have no choice. Safety is our primary concern, after all."
She does offer her daughter this advice: "I told her that she needs to help herself more by reading lessons in advance, practicing the exercises given, and to not depend on modules and online classes alone. Because this situation is far different from the 'normal' that she's used to."
Help your children cope with the challenges of distance learning.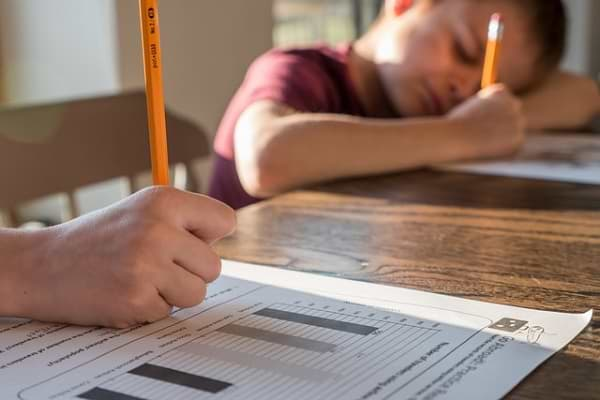 When our children are older, or when they seem to be doing well in school, we tend to think they'll manage without our help. We're wrong.
Our kids undergo a lot of challenges every day that we may not be aware of. Now that they will go through distance learning, these challenges may increase.
Here are some of them.
Fatigue
Schools promise to follow the same schedule as face-to-face classes. But some subjects tend to occupy much of our kids' rest time. Quiz deadlines or test schedules, for example, extend until late in the night. Also, by sheer volume, requirements could cause them to do an all-nighter. This situation may make your children feel like they do nothing but school work all day, every day — pushing them to fatigue or burnout.
We need to help them compartmentalize.
Teach them to set a time ceiling for completing their school work. If their online classes end at 5:00 PM, for instance, and they want to extend to do more school work, they can set 7:00 PM as their ceiling. Beyond that time, they should be doing something else. It would also benefit them to get a headstart on their tasks and projects to finish them early.
As an incentive, they can think of an end-of-day treat for themselves when they finish class: playing, watching TV or Netflix (but not too much), continuing the book they're currently reading, sound-tripping, or having milk tea delivered. When they have something to be excited about, it may replace their feeling of being burdened.
Distraction
The best way to lessen distraction is by helping your children organize a workplace that's quiet and comfy. It shouldn't be near their bed (those fluffy pillows can be tempting), but near a window, if possible. They need some sunlight — and it keeps them productive, studies say.
Arrange for fixed break times to establish a routine. Discourage them from eating where they study so they can focus on studies or food, whichever they're doing at the moment.
Observe them when you're home or work at home. You may notice that while they're listening to their teachers, they're also chatting away vigorously with classmates. A gentle tap in the shoulder or catching their attention will help them re-focus. But avoid talking to them when they're "in the zone."
Ask them to share their schedules with you, so you'll know their tasks. "We encourage them to inform us of their schedules and schoolwork so that we will be guided accordingly. For example, my son has a lot of online meetings or one-on-one consultations with teachers, and obviously for these he needs some peace and quiet," Len says.
Physical inactivity
Without the need to travel, your kids will be moving from home to school in just a few strides, literally. It means they'll be moving their body less. Plus, they will be sitting the entire day. It's a whole day of "couch potato-ing" sans the TV, and standing-up-to-go-to-the-dining room as the only exercise.
Inspire your children to move.
Initiate workout sessions with them for at least 30 minutes a day. Encourage them to take a walk around the block or all over the house during their breaks. Get them to start an exercise regimen, or help out with household chores. Being physically active will benefit not only their body but also their mind.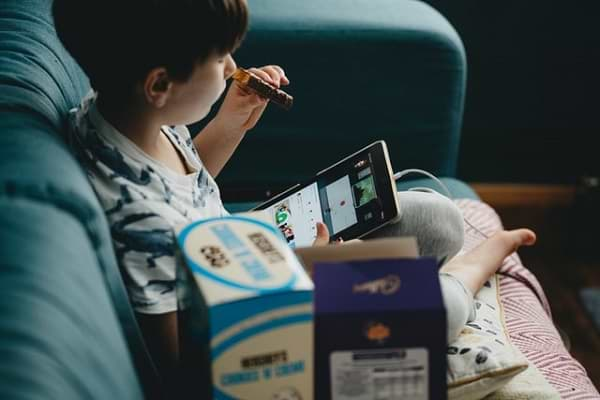 Skipping meals
My kids tend to forget to eat on time when they're rushing a paper or reviewing for a quiz that day. Never let them forget. Serve a healthy breakfast to perk them up. Make lunch irresistible — or unique; they love something new and something Instagrammable. Prepare a light snack; they love snacks, too.
If you're a working parent, try to batch cook and prepare their food in advance. All they have to do is warm their meals. Are you working in the office now? Call them during mealtimes to remind them to eat.
Stress and anxiety
Being weighed down by assignments, projects, deadlines, and tests and not able to go out with friends to unload these burdens can drive your kids to a mental breakdown. Don't brush it aside; it's real. This lockdown has tested their sanity, and for those below 21, they're still not allowed to leave home.
Help them cope through activities such as morning meditation, game nights, family movie nights, Friday night takeout dinners, or anything fun and relaxing that you can do together. Did someone suggest Tiktoking as a family? By all means, if you're into it.
Establish an open line of communication with teachers and co-parents.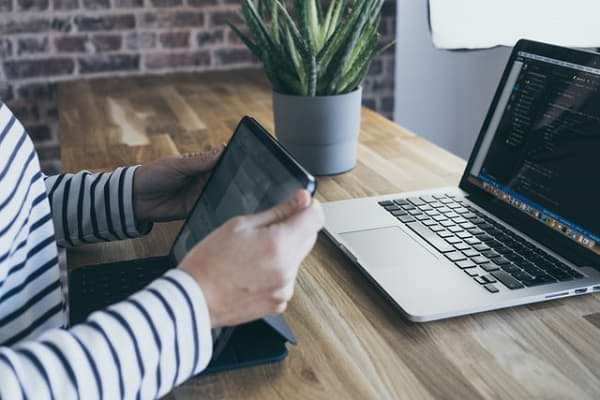 Suggest creating a list of parents' contact numbers, if your children's advisers don't have one. Alternatively, advisers and parents can open a group chat on Viber, Messenger, and other personal messaging apps to discuss students' progress.
Some parents may not be aware that their children are skipping online classes, for example. If the school has a parent portal, Len suggests visiting it often and following the school's website and social media pages to be in the loop. She also joins the group chat with parents and adviser to discuss concerns and ideas.
A lot of doubt and controversy surrounds the DepEd's call to push through with this schoolyear amid the coronavirus threat — especially with their decision to implement distance learning. But the decision has been made, and the only thing we can do now is to support our children as they enter a new phase in their education.
Make sure they know they can turn to you if they experience anxiety or need help with school work. Even if only to advise, suggest, listen, or validate their efforts — BE PRESENT. It will mean a lot to them.
May Elona
Mother, wife, editor, writer, aspiring entrepreneur – ideally, in that order, but it gets scrambled anyway. So now am a switching expert.